8 Ways You Can Support Your Remote Workforce
This post may contain affiliate links or I may have received the product free in exchange for my honest review. See full disclosure for more information.
As some businesses across the world continue to operate remotely, these employers need to understand the importance of supporting their remote workforce. Working from home can be challenging, and employees must be given the tools and resources they need to remain motivated and productive. This article will provide eight ways you can support your remote workforce during this time.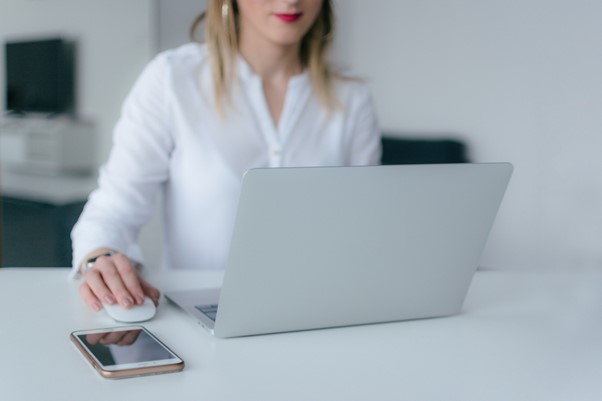 1. Schedule Regular Check-Ins:
Scheduling regular check-ins with employees is essential in making sure they feel supported and motivated. In addition, keeping a consistent communication schedule will provide employees with the support they need to stay on task and handle any issues that arise while working remotely.
2. Provide Training and Development Opportunities:
Training and development opportunities are important for employees to remain productive. Providing these resources allows them to stay up-to-date on the latest technology and industry trends, which will help to increase their productivity.
3. Establish Clear Expectations:
Having clear expectations for employees is critical in order to ensure that everyone is on the same page and understands what is expected from them. This will create a sense of trust between you and your team, making it easier for them to feel comfortable with remote work.
4. Encourage Collaboration:
Encouraging collaboration amongst team members can be beneficial for both the employer and employee alike. Allowing employees to communicate with each other regularly keeps morale high by creating an environment that fosters creativity and innovation. Encouraging collaboration also allows teams to remain productive, even while working remotely.
5. Provide Technical Support:
Providing technical support to employees when needed is paramount to ensure that they have the necessary tools and resources they need to work remotely. Technical support should be readily available so that any issues can be resolved as quickly as possible. In addition, your business could invest in outsourced IT support to handle any remote tech issues.
6. Give Recognition:
Giving recognition to employees when they achieve something is a great way to provide support and motivation. Offering rewards or incentives for a job well done will make employees feel valued and appreciated, even when they are working from home.
7. Establish Work/Life Balance:
Establishing a work/life balance is important in order to make sure that employees remain productive and motivated. Working from home can be challenging, so it is essential to provide resources that can help manage workloads while still allowing for personal time. Some businesses are implementing flexible working hours to accommodate different schedules.
8. Facilitate Communication:
It is crucial to facilitate communication between team members, even when working remotely. Encouraging conversations and feedback through digital tools such as video conferencing allows employees to connect with each other and share ideas or work collaboratively. This can help to strengthen relationships between colleagues and creates a sense of community within the workplace.
There are many ways to support your remote workforce during this time. From scheduling regular check-ins to facilitating communication, it is important to provide your employees with the resources they need for them to remain motivated and productive while working from home.