A Grand Day Out at Windsor Castle
This post may contain affiliate links or I may have received the product free in exchange for my honest review. See full disclosure for more information.
A quintessentially British experience awaits all who venture to the regal realms of Windsor Castle. As the world's oldest and largest inhabited castle, this historical gem boasts a rich tapestry of history, architecture, and unparalleled royal splendour.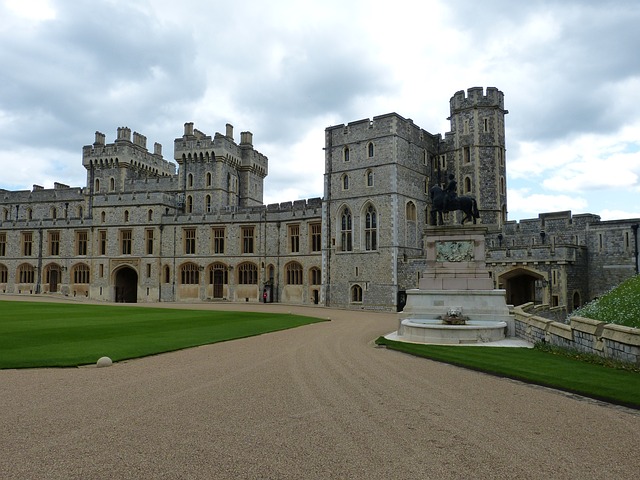 Arriving by Rail and Road
For those journeying from London, a mere hour on a train from London Paddington or Waterloo stations will transport you to Windsor & Eton Central or Windsor & Eton Riverside stations, respectively. If motoring is more your speed, ample car parks can be found nearby, though do mind the weekday traffic.
Setting the Right Time and Budget
Windsor Castle's opening times vary. Generally, it opens at 10:00 and closes at 17:15, though it's wise to check for any royal events that might affect public access.
Admission Fees
Expect standard adult tickets to be priced around £25.50, with concessions available. Children under five enter for free. However, if you plan your visit around Black Friday, you might stumble upon deals, including some tempting offers from Barceló which you can view here: https://www.barcelo.com/en-gb/offers/black-friday/
Marvels Not to Miss Inside Windsor Castle
Venturing inside Windsor Castle, you'll find that every stone, archway, and artefact carries a story a living testament to Britain's storied past. The castle's walls have been privy to countless events that have shaped the nation. While it's tempting to wander aimlessly through its vast corridors and rooms, there are some essential marvels that stand out as truly unmissable.
The State Apartments
Stepping into the State Apartments is akin to being transported into a world of royal grandeur. These rooms, still used by the Queen for ceremonial occasions, are adorned with masterpieces from the Royal Collection. From the grand paintings to the ornate ceilings, the opulence is truly breathtaking.
Queen Mary's Dolls' House
A marvel in miniature, Queen Mary's Dolls' House is a delightful representation of aristocratic living in the early 20th century. It's a masterpiece of craftsmanship, complete with miniature books, wine bottles, and working plumbing!
St George's Chapel
Renowned as one of the finest examples of Gothic architecture in England, St George's Chapel holds both spiritual and historical significance. Beyond its stunning architecture, the chapel is the final resting place for numerous British monarchs, including the beloved Henry VIII and his third wife, Jane Seymour.
The Semi-State Rooms
Only open to the public in the winter months, the Semi-State Rooms exude 19th-century elegance. They were originally created for George IV and showcase some of the most intricate interior designs within the castle.
The Round Tower
Though not always accessible, when open, the Round Tower offers panoramic views of the Windsor Great Park and the London skyline. The climb might be a bit steep, but the view is well worth the effort.
Savouring Windsor: Bites and Delights
Traditional English Fare: When in Windsor, indulge in some classic English dishes. Local tea rooms serve delightful afternoon teas, and the pubs? They offer hearty pies and ales, ensuring your culinary journey is as memorable as your sightseeing.
A Modern Twist: Those looking for contemporary dining won't be disappointed. From gourmet burgers to vegan delights, Windsor's culinary landscape is as diverse as it is delicious.
Activities to Enhance Your Windsor Experience
Windsor Castle, with its majestic towers and regal atmosphere, undoubtedly takes centre stage in any visit to Windsor. However, the surrounding town and environs offer a plethora of activities, making the entire Windsor experience truly unique. Here's a curated list to ensure you soak in the very essence of this royal town.
Changing of the Guard
More than a mere ritual, the Changing of the Guard ceremony represents the grand British tradition at its best. This iconic display of pageantry showcases guards in their brilliant red tunics and bearskin hats, all set to the backdrop of stirring band music. Ensure you secure a prime spot early to fully appreciate the spectacle.
Eton College Walking Tour
A stone's throw from Windsor lies Eton home to the world-famous Eton College. Embark on a guided tour to explore the historic school that has educated countless British prime ministers and royals. The college's grand architecture and hallowed halls are sure to leave a lasting impression.
Thames River Cruise
The River Thames gracefully meanders past Windsor, and what better way to experience its serenity than a gentle cruise? Many operators offer scenic boat rides, where you can soak in the town's beauty from a watery vantage point, perhaps with a spot of afternoon tea on board.
Windsor Great Park
Spanning 4,800 acres, Windsor Great Park offers a tranquil escape. Whether you're keen on a leisurely stroll, a horse-drawn carriage ride, or even a bit of deer spotting, the park caters to all tastes. The Long Walk, leading to the Copper Horse statue of King George III, is particularly iconic.
Explore Local Art and Theatre
Windsor's vibrant arts scene deserves a special mention. The Windsor Royal Theatre is a historic venue hosting everything from classic plays to modern dramas. Various galleries around town display works from local artists, providing a cultural immersion that complements the royal experience.
Pro Tips for a Seamless Experience
Pre-book Your Tickets: To avoid the queues, it's highly advisable to purchase your tickets online, especially during peak seasons.
Mind the Weather: Typically British, the weather can be a tad unpredictable. It's wise to bring an umbrella, even if the skies seem clear.
Dress Respectfully: Remember, Windsor Castle isn't just a tourist attraction; it's a royal residence. Modest attire, especially when visiting St George's Chapel, is appreciated.
Don't Forget the Deals!
Before embarking on your royal adventure, do keep an eye out for exclusive deals and promotions. Have you seen the Black Friday offers at Barceló, for instance? They could provide that added touch of luxury to your Windsor experience.
With its rich tapestry of history, coupled with modern delights, Windsor Castle promises an unforgettable journey. So, pack your sense of adventure (and perhaps an umbrella), and prepare for a grand day out!