A Tourist Guide to Load Shedding in South Africa
This post may contain affiliate links or I may have received the product free in exchange for my honest review. See full disclosure for more information.
While planning a South African vacation, you may have encountered the term 'load shedding' and wondered what it was. Will it disrupt your holiday plans? That depends. Load shedding occurs in South Africa when the demand for electricity exceeds the supply. By applying systematic power cuts on a rota basis in different neighborhoods, the threat of a complete breakdown is averted. The duration of these scheduled power cuts is usually about two and a half hours, after which the power should come back on. While this could affect your holiday experience in various ways, there are strategies you could adopt to minimize the impact.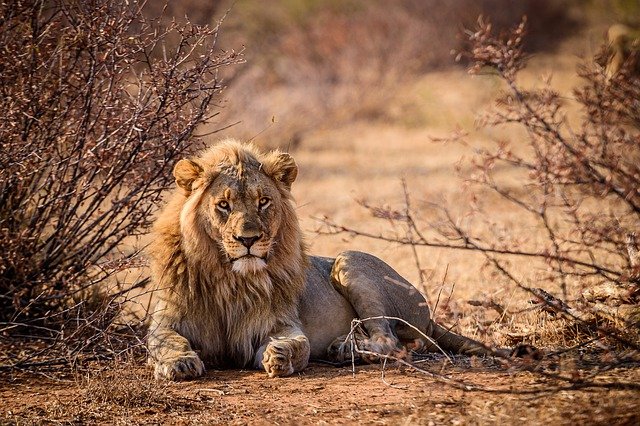 Image by matrishva vyas from Pixabay
Accommodation
Your host should be able to provide you with an up-to-date load shedding schedule as well as information on how to deal with load shedding and which safety measures need to be heeded. A two-hour break in electricity should not affect your supply of warm water, but it may leave you temporarily without air-conditioning or refrigeration. If you are sensitive to heat, get a water spritzer or hand-held mini fan to cool down.
Meals
Since load shedding has been a familiar inconvenience for several years, many restaurants and eateries have adapted to using alternate energy solutions such as gas or solar power. Certain menu items will be temporarily unavailable if their preparation requires electricity. You could also opt for street food, fresh produce, or ready-to-eat meals from the supermarket.
Devices and Connectivity
Not all internet services rely on electricity, so you might be able to enjoy full coverage during a blackout. Recharge timeously, but don't leave any devices such as laptops or smartphones plugged in during load shedding as the reconnection may cause power surges that could damage your devices.
Excursions and Entertainment
South Africa is well known for its gorgeous scenery as well as an array of breathtaking wildlife. It offers a wide range of activities that can be enjoyed without relying on electricity. Tours, wine tasting, and even traveling to the beach are examples of these activities. In addition, loadshedding has had the least impact on South African safaris.
Attractions that do rely on electricity – such as Table Mountain's cable car – often have backup power generators, but switching to auxiliary systems could cause slight delays. Be mindful of this possibility when scheduling time-sensitive appointments and connections. Live music and theater productions might be negatively impacted by load shedding.
Money Matters
When the power goes off, you will be unable to draw money from ATM machines. Stationary credit card machines are electricity-powered and will go offline. However, many South African businesses have adapted to using battery operated credit card readers. These devices are small and mobile and can easily be charged using a power bank. Keep a little cash on hand to cover the possibility of credit and banking services being unavailable.
General Tips
You can minimize the effect of load shedding by preparing ahead. Ask your host or landlord for a load shedding schedule or install a load shedding notifier app on your smart phone. If you know when load shedding occurs, you will be able to minimize its impact. A headlamp or torch will help you to find your way around, should you be stuck in the dark. You can also check out outdoor living stores, such as Cape Union Mart for devices that might prove useful. Ask around and take your cue from the locals, as they have had years of practice to develop good coping strategies.
Will Load Shedding Impact Your Vacation?
It is impossible to predict how load shedding will affect your holiday experience. Weeks or months may pass without any load shedding but, when it does occur, it is often implemented at short notice. However, you should not let the possibility of load shedding discourage you from booking a South African vacation. Perhaps you will be lucky enough not to encounter it at all. On a safari in Kruger Park for example, load shedding has minimal effect.
Traveling is all about the adventure of experiencing novel situations. While load shedding could affect your holiday plans and throw up unexpected challenges, you need not let the possibility of load shedding derail your South African vacation.