Amazing puppy potty tips that every dog owner would like to know
This post may contain affiliate links or I may have received the product free in exchange for my honest review. See full disclosure for more information.
There are so many things you need to keep in mind when it comes to puppies. They are whimsical little beings and sometimes it is really hard keeping them in check. This is especially noticeable during a training process.
No matter what you're trying to teach your dog, some rules always apply: you need to setup a proper hierarchy, dog needs to follow you and you need to be persistent. Just by following this, you are able to do much more than by adhering to some minor tips.
Now, let us discuss potty training, its small intricacies and how you can master it. In order to do this, we decided to turn to a potty training specialist like Lene Kaufmann who owns a puppy training site named Kaufmann's puppy training.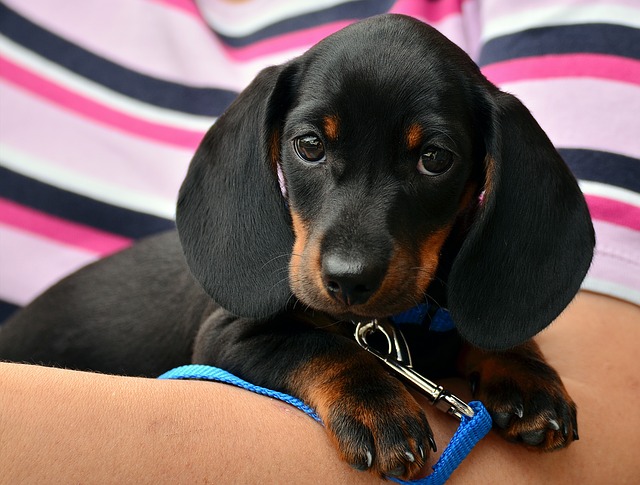 Basics of the potty training
Most people do not realize that potty training is a bonding ritual where owner is able to create a meaningful long-term relationship with a dog. It is even more important for a dog as it sets up basis for its character, discipline and makes him a part of the family. Always have in mind that you're the one that picked the dog and not other way around so make sure he knows that.
First basic thing that you need to keep in mind is that dog training is all about love and affection. Some people may think that punishment is also a good way for a dog to learn some stuff. Unfortunately, although it is effective I would never recommend it. Keep in mind that this dog is now you new family member and as such you should make him feel like one.
Persistence is the second thing on our list. Like any other method or a process that build discipline, it is necessary for you to continue it until dog becomes accustomed and is no longer willing to pee without you (or better said, understands that it cannot pee at home). Needless to say, you are the one that needs to initiate the process and be tough because dog simply doesn't care and doesn't understand.
Lastly, I would like to mention synchronization. This is something that is important if the whole family is taking care of the dog. In most cases, there will be more than one person anyway. When I say synchronization I refer to the fact that everyone needs to behave the same towards the dog. You cannot be gentile if your wife is going to be rough and vice versa. Same goes for commands. You need to use one and the same word for particular actions such as "pee" or "poo" or at least some movement of hand.
Now, let's mention some tips that will help you during the training.
Actionable puppy potty training tips
Dog will need to be taken out several times a day. It is important that it empties his bladder in the morning and right before going to sleep. Puppies also need to poo briefly after having a meal.
Smaller breeds will require more attention and invested time due to their smaller body. Even when they grow up, you will need to take them more often outside.
You already need to be on your feet when puppy feels the urge. Go outside immediately and take care of business. If puppy becomes restless that means he is about to burst.
Make sure to get acquainted with your dog's metabolism. This will help you out big time as you will able to time your walks much better.
Accidents will happen and are normal. Be patient and give it time and your dog will learn.
Praise your dog if he does a good job but help him out if he makes a mistake.