Back to School Fun with Razor Hovertrax Prizma #MegaChristmas20
This post may contain affiliate links or I may have received the product free in exchange for my honest review. See full disclosure for more information.
It's that time of year again…Back to School…but I think we all can agree that this year, is anything but normal. Kids, parents and teachers have all had to adjust to this "new normal" which hopefully will not be the norm for that much longer. But until that time, we make adjustments so our kids can get their education and parents don't stress out…who are we kidding…that is going to happen no matter what!
One thing that is critical is that kids stay active and get some fresh air. Whether your kids are physically going back to school or learning digitally…it is important for that daily break to get outside and just be a kid! Getting to and from school, recess or afterschool activity and playtime are three times when kids get moving and enjoy those Fall days outside.
Getting outside is essential right now, because a lot of us have been cooped up in the house for much longer than we normally are and we need to get out and get some of that fresh air. Razor Hovertrax Prizma will be one of the hot items on your kids wish lists for the holidays coming up. This can be a great family outside activity. Hit the park, your neighborhood and ride together.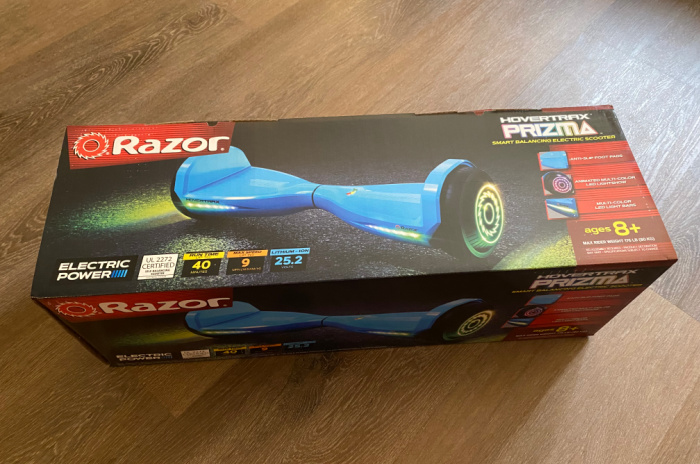 About Razor:
Razor has been the worldwide leader in scooters since 2000, when we made the kick scooter a global phenomenon. Since 2000, we've sold a whopping 34 million scooters, including 13 million electric scooters, to become the global experts in scooter innovation.

From manual scooters to electric skateboards, from hoverboards to turbo-powered heel wheels; at Razor we believe fun is forever.

We grow with you. Sure, we've worked hard to become a global brand and a trusted industry leader, but the truth is – we do it because we love it. And because our families love it. And we want yours to love it, too.

As they grow, we've designed our products to grow with them. Based on our experience, we can pretty much guarantee your family will be stepping away from their screens, getting out into the fresh air, and bonding together in new and unexpected ways. And what could be better than that? Now get out there!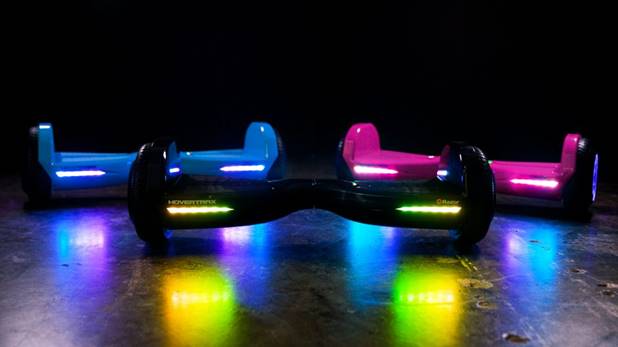 The colorful LED lighted wheel hubs and front-facing light bars create a prism of pulsing color that makes you feel like you're hovering over a virtual rainbow wherever you go.
The UL certified 25.2V lithium-ion battery pack offers up to 40 minutes of continuous fun on a single charge; and an indicator light keeps track of the battery level for you.
Enjoy the smooth ride as you reach speeds up to 9 mph (14.5 km/h) with the dual 150-watt brushless hub motors.
Select either Training or Normal mode depending on your skill level. The mode indicator, plus the antislip rubber foot pads and Razor's EverBalance technology empower riders of all levels to hover with confidence.
The patented Razor Hovertrax Prizma is UL 2272 certified, meets both the industry's highest electrical safety standards and Razor's commitment to excellence. While there are many products out there, choose Razor, a brand America knows and trusts. Accept no imitations.
Ages 8 and up MSRP: $179.99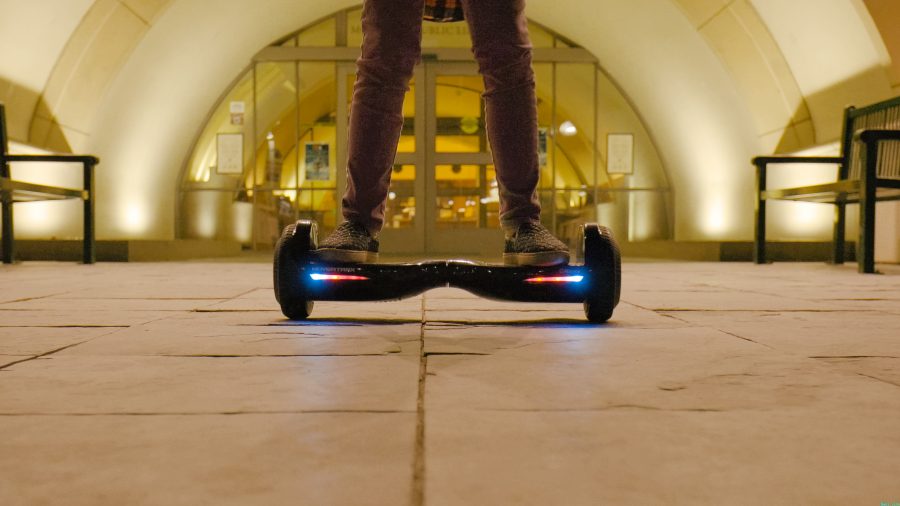 Razor is hear to help! For 20 years (we are celebrating our 20 year anniversary!), Razor has had one mission…to keep kids active and outside for some fresh air, exercise and FUN! And this year is no different….kick scooters, electrics, ride-ons and more…there is something for every kid at every age…even mom and dad!
Hovertrax Prizma is available for purchase on Amazon, and Razor's Website.
Stay socially connected with Razor for all their latest products:
________________________________________________________________________________________________
We have added the Razor Hovertrax Prizma to our 2020 Holiday Gift Guide