Prevent Your Glasses from Fogging While Wearing a Mask with Cabeau Tape #MegaChristmas20
This post may contain affiliate links or I may have received the product free in exchange for my honest review. See full disclosure for more information.
With the new world we are living in the new normal is to wear a mask and if you wear glasses you know that it is irritating that your glasses are always fogging up. Now they don't have to, with this great invention Cabeau Tape. Get a box for your favorite front line worker, for the kids to wear at school of for yourself for your daily mask wearing. These would make a great stocking stuffer also for the holidays!
Cabeau Tape™ is an FDA-approved and dermatologist recommended, medical-grade tape used to seal the gaps around the perimeter of any filtration mask with multiple patents pending. More than 80% of virus-sized particles penetrating face masks come through gaps at the faceseal.* Non-latex Cabeau Tape™ significantly reduces leakage and secures mask directly to the face to alleviate the pain and discomfort caused by ear loops.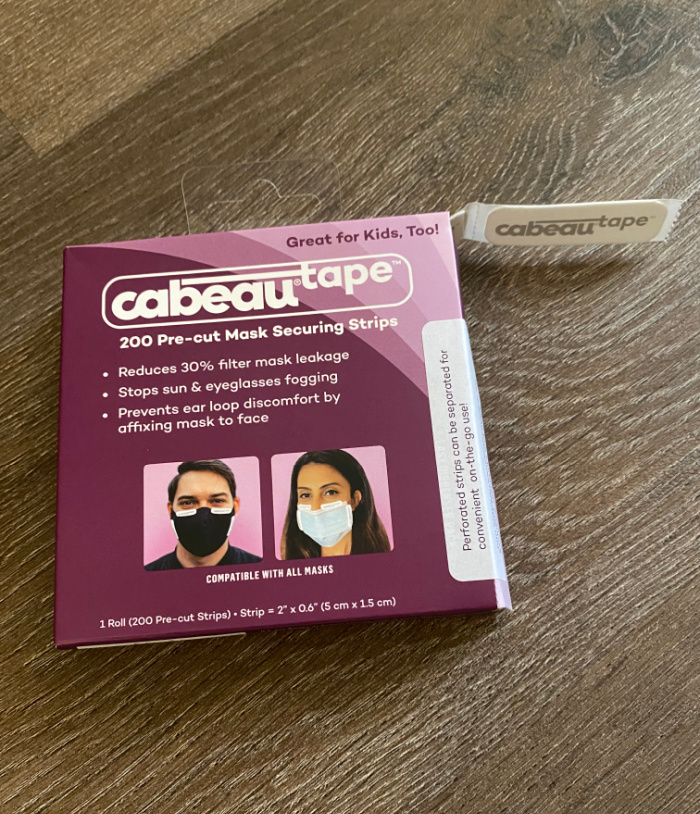 About Cabeau:
During his career playing professional basketball for Maccabi Tel Aviv, David Sternlight was on the road a lot. While seeing the world was always an adventure, he found most methods of travel to be cramped and uncomfortable – especially at 6'8″ tall.

Determined to create a better travel experience for himself and others, David began to design the first travel neck pillow that actually works. In 2009, after months of development, the revolutionary Cabeau Evolution Pillow® was born.

Cabeau's patented travel pillows, comfort products, and innovative accessories can be found in over 110 countries worldwide. Our products have set new industry standards for superior craftsmanship, quality, and comfort. We are honored to have received numerous travel industry awards that recognize our commitment to excellence in providing our customers with innovative travel accessories as well as our dedication to improving the world around us.

Our team is dedicated to ensuring that the same effort and energy goes into our new products that went into our original, groundbreaking Cabeau Evolution Pillow. Innovations in our extended product line are inspired by our customers, who have shared with us what they like, what works, and what would further enhance their travels. We provide a carefully curated range of products that are guaranteed to make your travel experience better.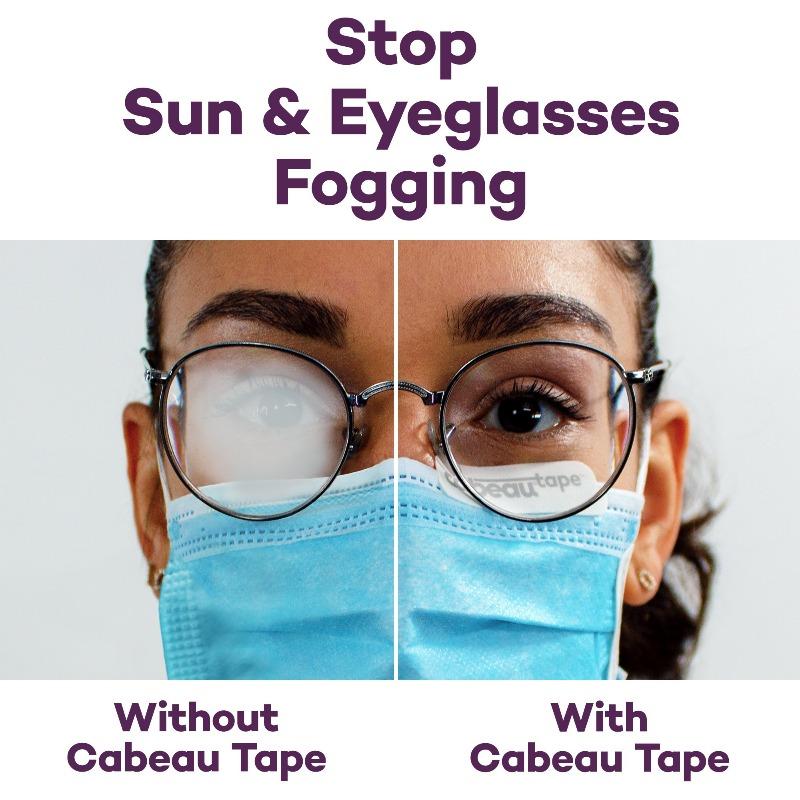 Cabeau Tape is our innovation to help answer the many issues that we face while wearing face masks. Critics are hailing our FDA approved, dermatologist recommended Cabeau Tape as an affordable and easy solution to:
Prevent eyeglasses from fogging
Secure any sized mask, cloth or disposable, directly to the face to hold it in place above the nose
Alleviate the need for irritating earloops
Keep masks on wriggly children
Improve filtration efficacy by forcing inhalation and exhalation through the filter medium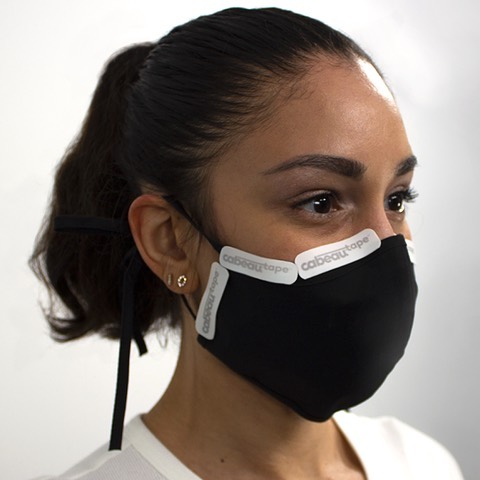 Seals Gaps on All Mask Types – The CDC, FDA, OSHA, and WHO agree that ALL masks need to be sealed to the face for ultimate effectiveness
No More Eyeglass Fogging – Prevents gaps in face masks that cause eyeglasses to fog, obstructing vision

No More Ear-itation – Secures tightly on the face, reducing ear loop discomfort & keeps mask above nose

Flexible, Long-lasting Hold – Keeps masks in place for all day use. Individual strips are reusable up to 3 times
Gentle on Skin – Recommended by dermatologists, Cabeau Tape™ is hypoallergenic, and latex-free
Great for Kids – Provides a safe seal for smaller faces and wriggle-proof protection for users aged 3+
You can purchase Cabeau Tape on their Website.
Stay socially connected with Cabeau for all their latest products:
________________________________________________________________________________________________
We have added Cabeau Tape to our 2020 Holiday Gift Guide