Candid Talk with Felicity Jones as Jyn Erso in ROGUE ONE: A Star Wars Story #RogueOneEvent
This post may contain affiliate links or I may have received the product free in exchange for my honest review. See full disclosure for more information.
Did you know that ROGUE ONE: A STAR WARS STORY opens in theaters nationwide in just 8 days?  8 DAYS!!! I had the fortunate opportunity to travel to San Francisco for the press junket on Rogue One, which included talking with the stars of the movie.
After a whirlwind trip to San Francisco over the weekend, I was fortunate to talk with several cast members of the new ROGUE ONE: A STAR WARS STORY, including actress, Felicity Jones (Jyn Erso).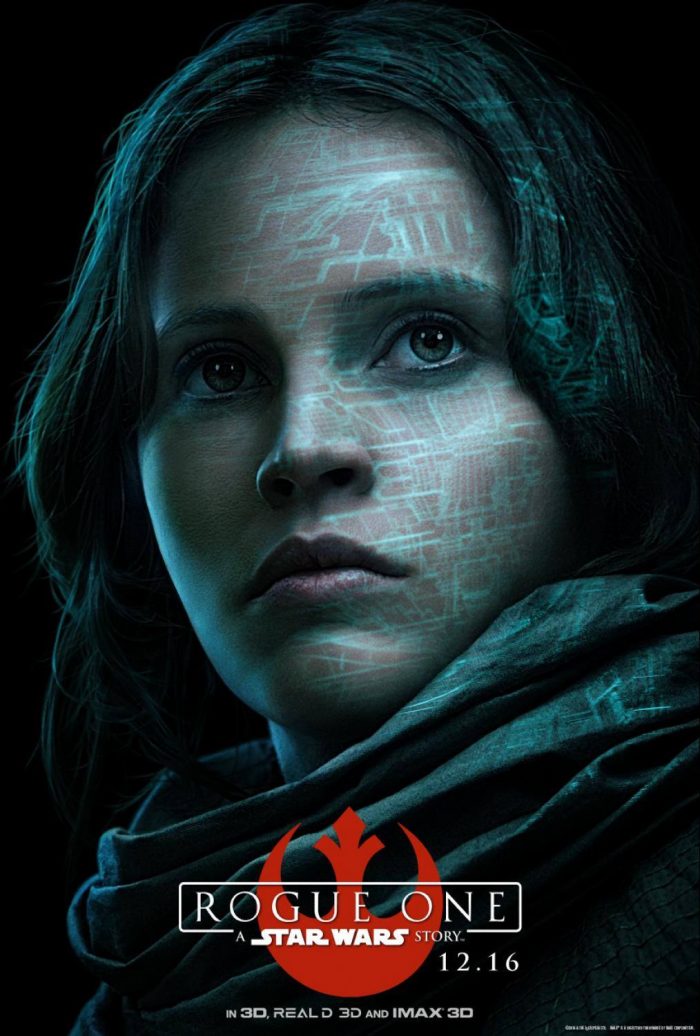 She breezed into the room looking nothing like her tough character in the movie. She was poised, giddy and very friendly. She was given an action figure prior to sitting down with us. It was a modified "Jyn" figure that someone had made for her, that included extra arms, as her nephew had a tendency to rip off the arms of her other figures. This started the fun rolling!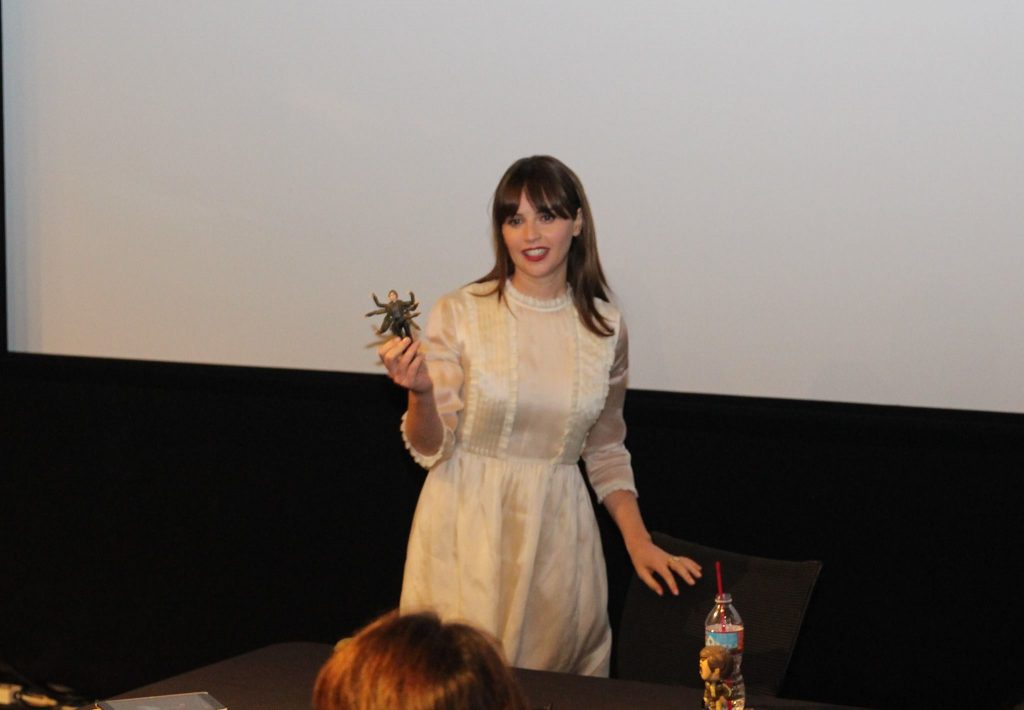 As she sat with us to talk more candidly about joining the Star Wars Franchise, her insight into filming and more.When asked about her character, she stated that "Jyn has a very strong ideology. She hates the empire, she hates everything they stand for. They have destroyed her family, so anytime she sees a stormtrooper, she is like and animal who wants to take them down."
She continued on…"At the same time she has wonderful humanity and learns how to be a leader throughout the film. She starts off (as a) bit of an outsider and very suspicious and untrusting of people. She's (Jyn) had a bit of a hard life…and throughout the film you see her forming (connections) with the other rebels. The common dislike of the empire."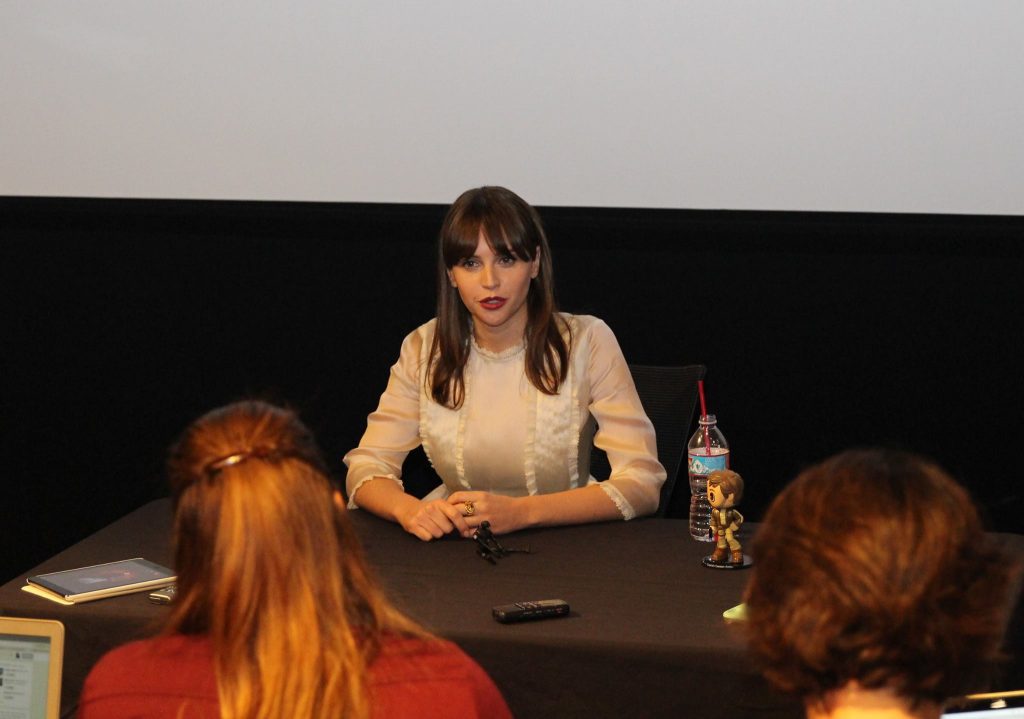 Once you see the movie, you will understand how action-packed it really is. There was a lot of training and detail that went into her character. "I've never done any of this stuff before, so it was just learning everything from the very beginning, and just working very closely with the stunt team who took me through these sort of acrobatic moves that Jyn would have to perform. 
She noted that she had some judo training as a child in school and to look back many years ago was a bit weird. She enjoyed the training side, although mornings were rough starts, as she was "half asleep" also noted that she everyone was in sweat pants quite a bit.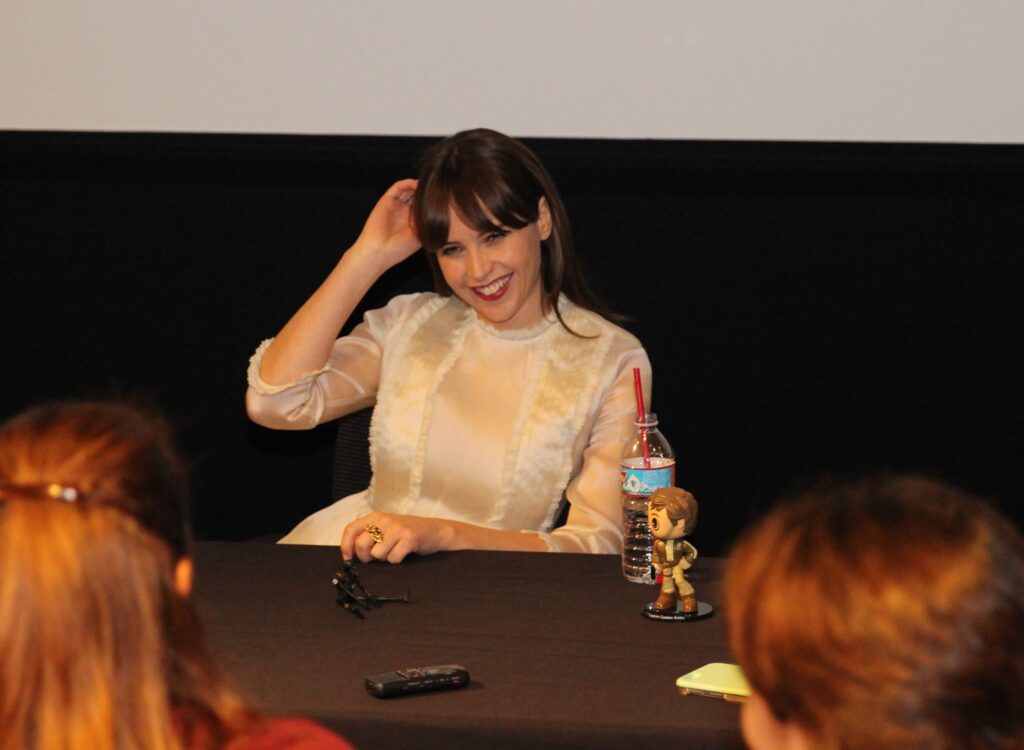 The story she told about being cast as Jyn Erso was hiliarious.
I had a phone call from Gareth Edwards, but my agent, who I'm very close to and we've worked together for years and years and years, said to me, 'I'm pretty sure it's yours, but when Gareth phones you up, can you make sure that you sound really surprised?' "
Jyn Erso is the newest female character in the Star Wars family that is strong and independent. She elaborated by stating:
I think, sometimes it comes with a lot of pressure, and …you know Star Wars is the boss. It's not any individual or any one person. It's the whole franchise…not letting that kind of become too much and get to sort of overly serious. 
She ended the interview and took an amazing group photo with all of us. Talking with Felicity was exciting and I love being able to get into the thoughts and feelings of an actor playing such a strong, progressive role.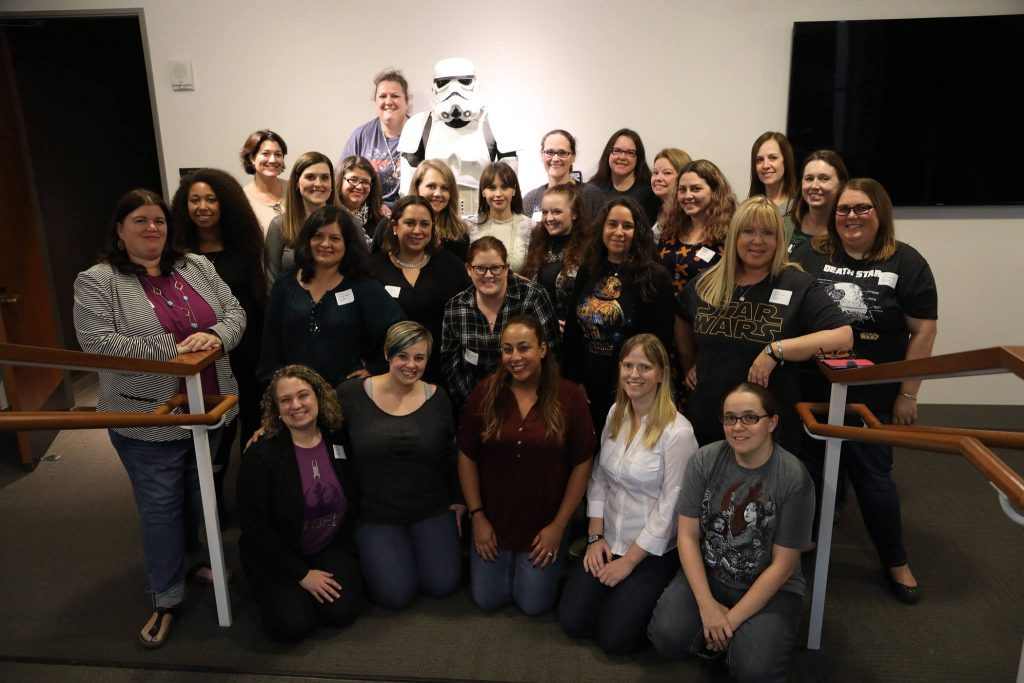 ROGUE ONE: A STAR WARS STORY takes us to a time before the Death Star was built! Lucasfilm's ROGUE ONE: A STAR WARS STORY, takes place before the events of Star Wars: A New Hope, and tells the story of unlikely heroes who have united to steal plans to the dreaded Death Star.
ROGUE ONE: A STAR WARS STORY arrives in theaters everywhere on December 16th In RealD 3D and IMAX 3D!
Stay connected socially so you don't miss a moment of movie information.
Facebook | Twitter | Instagram | YouTube | Official Website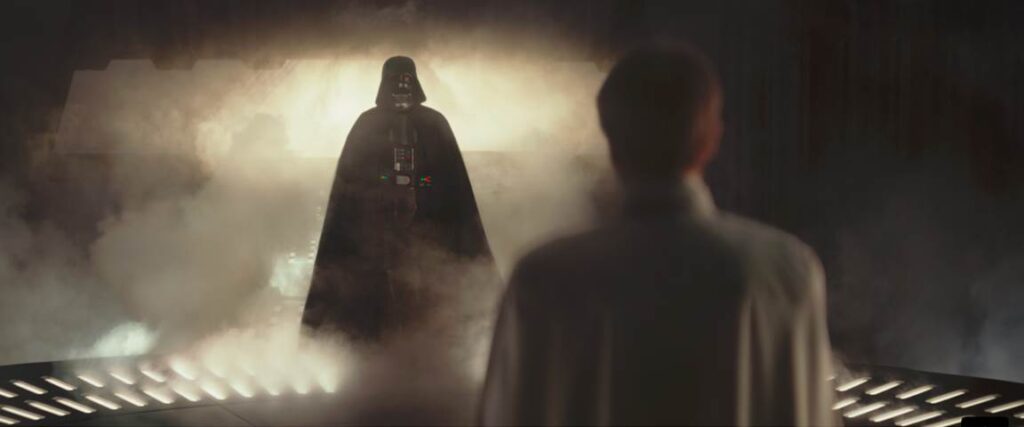 Felicity Jones Photo Credit: Louise Bishop
Disclosure: I was provided with an all-expense paid trip as part of a press Junket with Disney to cover this and all Rogue One: A Star War Story media.