Golden Globe Nominee Riz Ahmed as Bodhi Rook in #RogueOneEvent #RogueOne
This post may contain affiliate links or I may have received the product free in exchange for my honest review. See full disclosure for more information.
Did you know that ROGUE ONE: A STAR WARS STORY opens in theaters nationwide tomorrow?!?! I recently had the opportunity to travel to San Francisco recently for the press junket on Rogue One, which included talking with the stars and director of the movie.
I have been sharing interviews with the cast of ROGUE ONE: A STAR WARS STORY  including Felicity Jones (Jyn Erso) and Diego Luna (Cassian Andor), Alan Tudyk (K-2SO), Mads Mikkelsen (Galen Erso), Ben Mendelsohn (Orson Krenniz), Donnie Yen (Chirrut Imwe) and today I bring you more insight into Riz Ahmed (Bodhi Rook).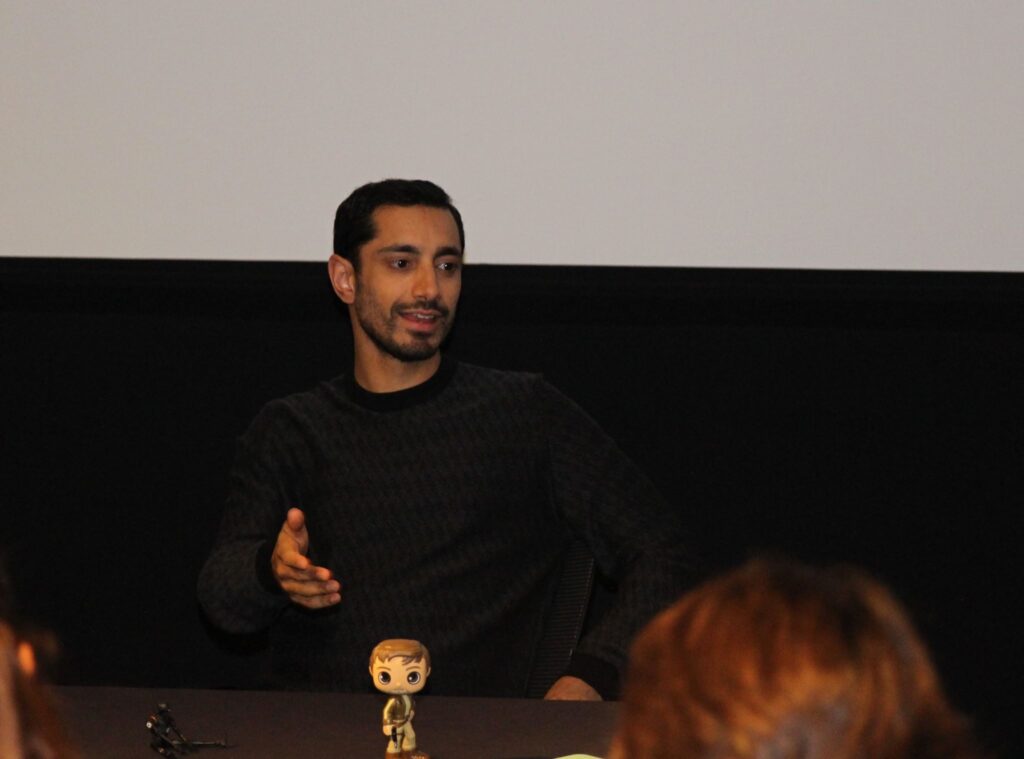 Before we get into the interview, let me give you a bit of history on Riz Ahmed and his career. He was born in London and has a successful career in acting and rapping. His musical handle is Riz MC. This year alone, Riz has been recently nominated for a Golden Globe and SAG Award for his role as Nasir Khan in the HBO Miniseries The Night Of.
As Riz entered the room with us, he was so charismatic and all smiles from the moment he sat down. We started off with asking him about his character and role in the new Star Wars movie.
He actually works in the Empire.  He's a cargo pilot and is from planet called Jedha, which is occupied by the Empire.  He's just trying to earn a living.  The main employer in town.  The only show in town, really, is working for the Empire.  

The name Bodhi means awakening.  So he goes through a kind of awakening, and realizes that that's not the way.  He's got to try and stand up for what he believes in to make a difference.  So he takes a big risk and he defects from the Empire to try and help the rebels.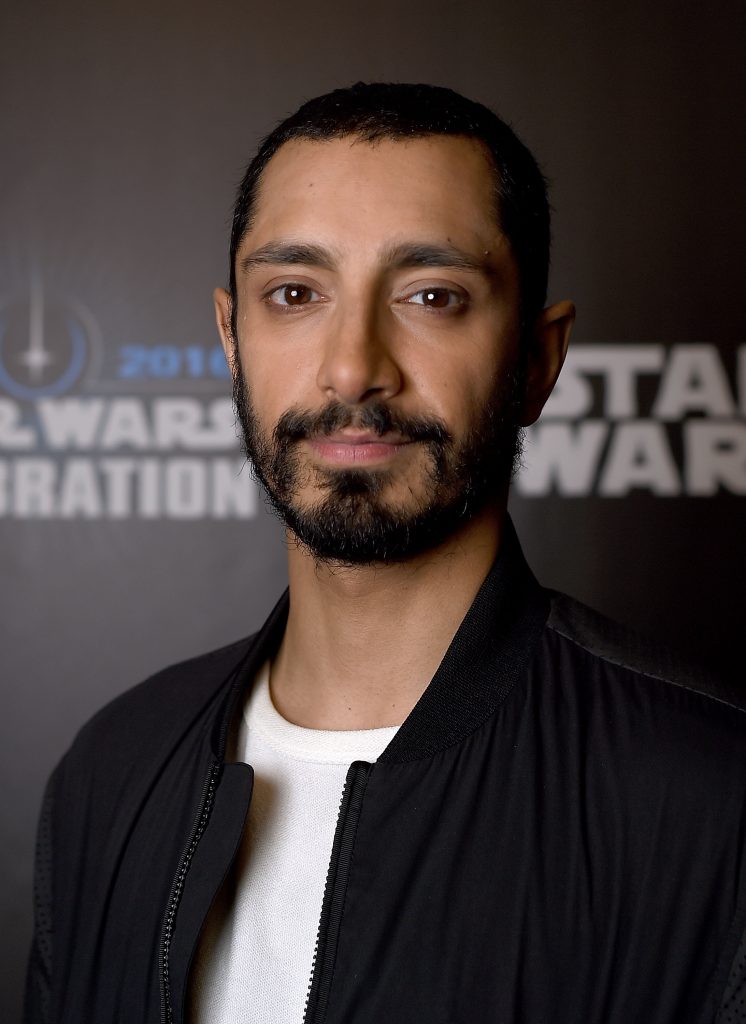 As we all know, Star Wars is a HUGE franchise that any actor is fortunate to join. We asked him what was most difficult for him becoming part of Star Wars.
You know, it's interesting.  The difficult thing wasn't so much of, 'Oh my God, I'm in Star Wars', because that was, in a way, that was a joyous thing.  That was something that was exciting and makes you want to work really hard.  If you love a job, that's not a bad thing.  The thing that was difficult is when I'm playing a character, I like to try and interview people who are close to that character.

So I went to visit Riker's Island prison. I interviewed lots of people that (have) been to prison, and spent time in high schools in the Bronx, and interviewed people for hours.  You can't interview anyone who's an Imperial cargo pilot.  None of them wanted to speak to me.  So I didn't know what to do.  And that's confusing!  You don't really know where the reference points are, where starting points are. In the end I realized that the reference point is the world that is around you.

When you turn up on set and they've built these mountains and space ships, and there's alien creatures walking past you, the preparation doesn't have to be in your head.  It's right there in front of you.  You just have to soak it up.  So that was quite a big exercise in letting go when I can be a bit of a preparation freak.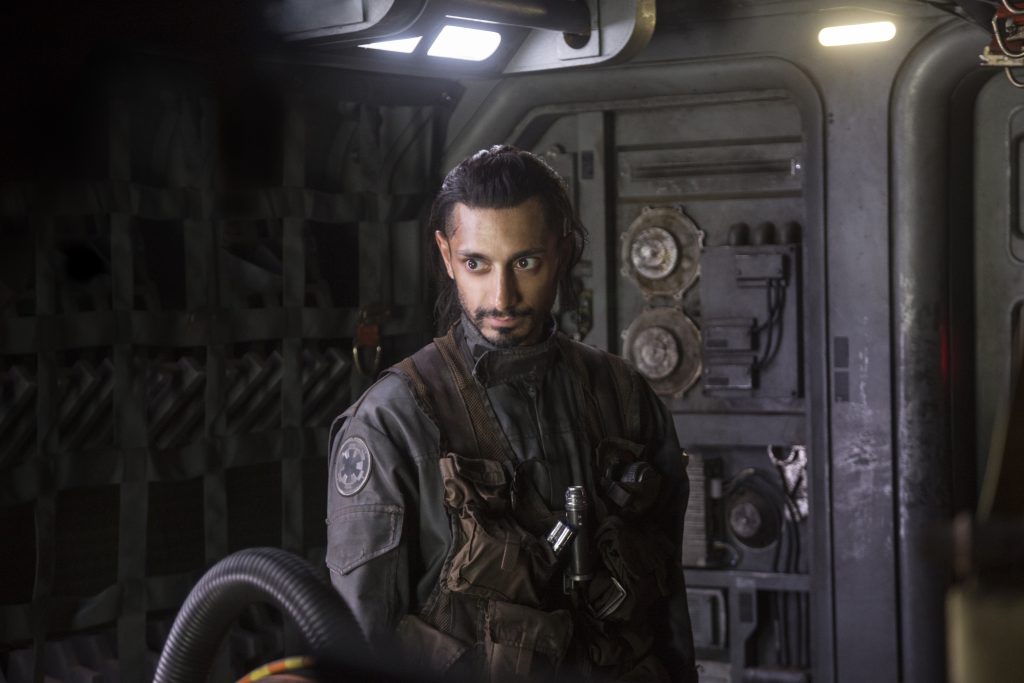 Riz advised that Bodhi Rook is a relatable character for many people Just an everyday man and average Joe. Our previous talks with some of the other actors revealed that training and filming for a Star Wars movie can be intense. Riz had a bit of a different story.
I was so muscly, I had to lose weight so that Diego didn't look too bad.  That was the main issue for me.  I think the issue really is that my character isn't a soldier.  So he's not super physically fit. He needs to look like when he's running through a war zone with a 50 kilo backpack on him, he's out of breath, and it's difficult.   preparation was to get really out of shape.  And just kick back.  A lot of Netflix and donuts.  That was my preparation.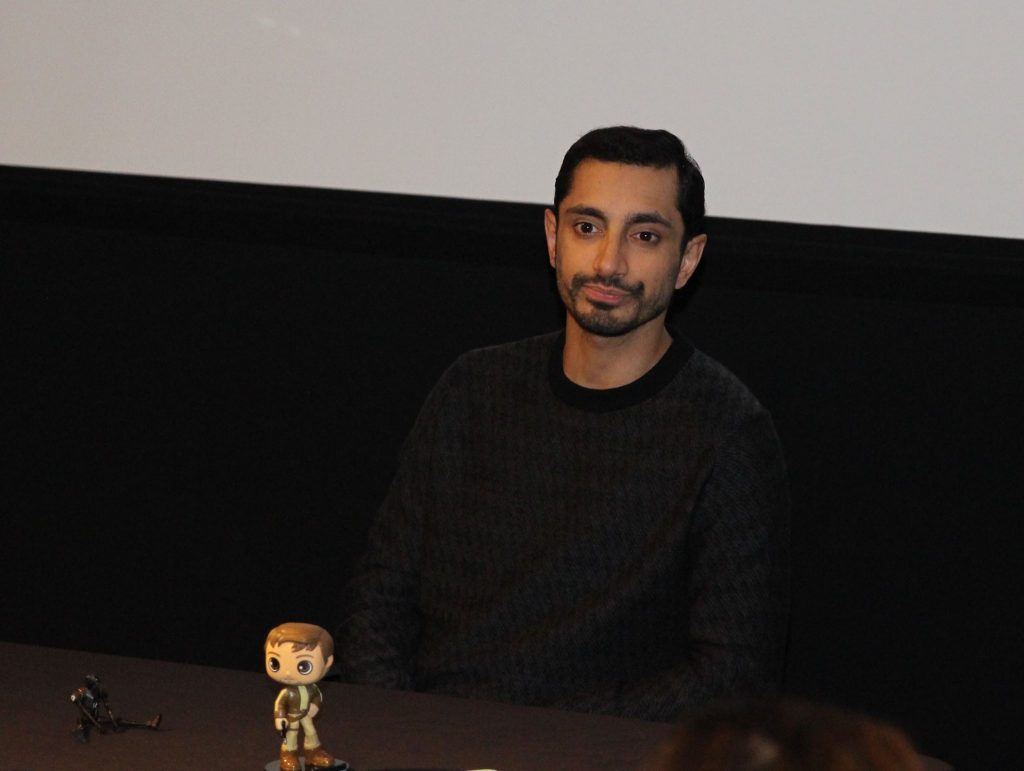 Riz is actually the one in the movie that gives the name to the team, Rogue One. Interestingly, he noted it was not part of the original script and actually given as a last minute note during the final day of filming.
I got to read the script.  I was, like, yes!  I get to name the team!
Riz Ahmed had known of the directer, Gareth Edwards, as part of the British Independent Film scene. We asked him how he came to audition and ultimately get the role of Bodhi Rook. This was, for me, the most entertaining part of the interview with Riz.
So he called me up, asked me to audition, but he made the mistake of giving me his email address. So, I literally emailed him one version of the scene.  And then a few hours later, I had another idea, and I sent him another version.

Then I did that again.  The next morning I didn't have a reply, so I thought, 'Oh!  I should maybe send him some more!'  And (in) four days I sent him 12 takes of the thing and then he finally (messaged) me back, and he said, 'Hey Riz. Just wanted to say please don't email me any more.  I've got your auditions.  Thank you.'

So I was, like, 'Oh man!  I screwed it up!'  Then he called me a month later when I assumed I've screwed it up, to say 'Come and do this.'

I was just glad it wasn't his lawyers calling me, you know, (to) take out a restraining order. So yeah!  I guess I can be kind of obsessive with my work.  Luckily this time it didn't cost me a job.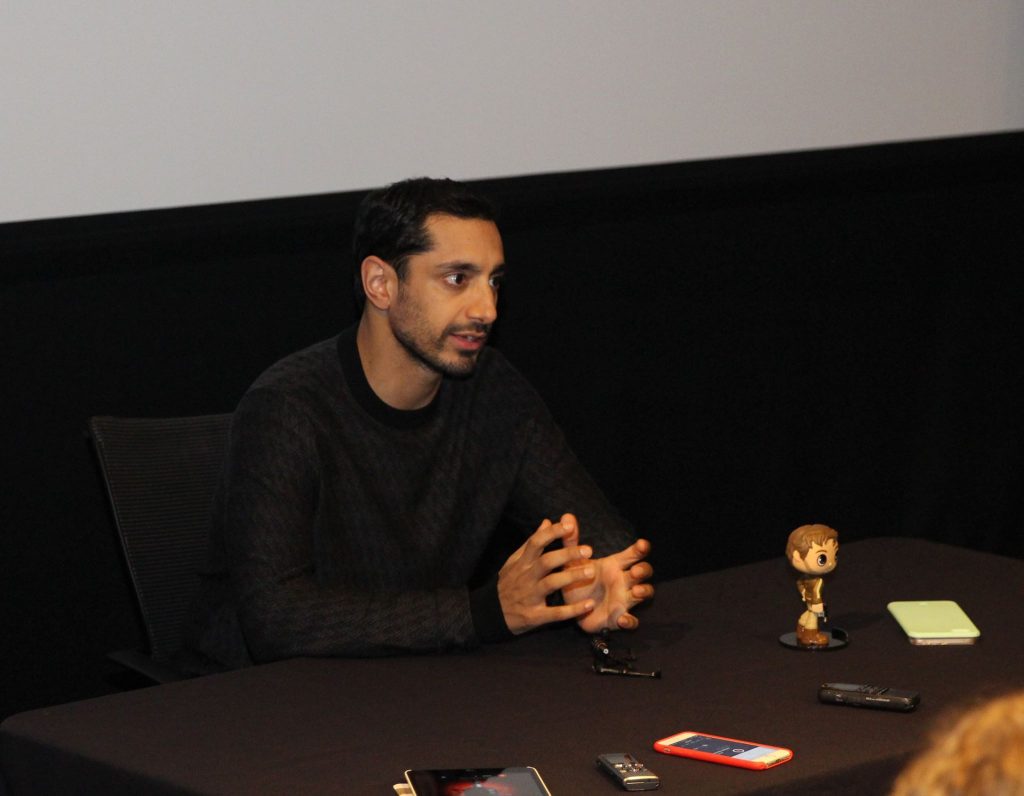 I asked Riz personally if he ever asked Gareth what take of the 12 it was that he choose to give Riz the role. His answer was priceless!
He said it was the first one!  He said every take after that made him think, 'Maybe I don't want to work with this guy.'  Seemed kind of crazy.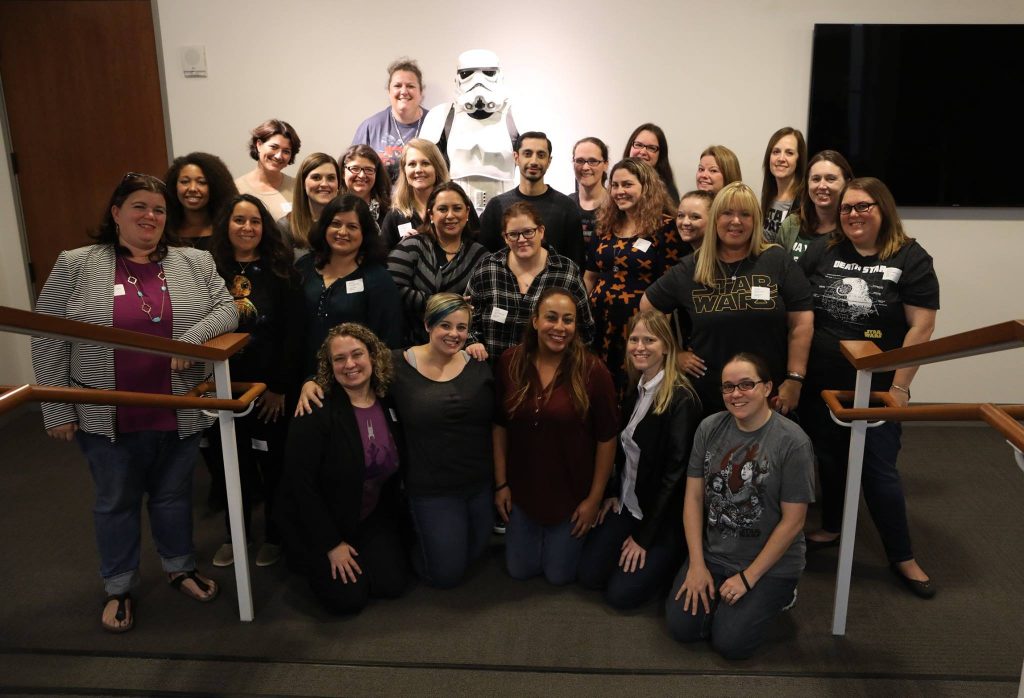 ROGUE ONE: A STAR WARS STORY takes us to a time before the Death Star was built! Lucasfilm's ROGUE ONE: A STAR WARS STORY, takes place before the events of Star Wars: A New Hope, and tells the story of unlikely heroes who have united to steal plans to the dreaded Death Star.
ROGUE ONE: A STAR WARS STORY arrives in theaters everywhere on TOMORROW In RealD 3D and IMAX 3D!
Stay connected socially so you don't miss a moment of movie information.
Facebook | Twitter | Instagram | YouTube | Official Website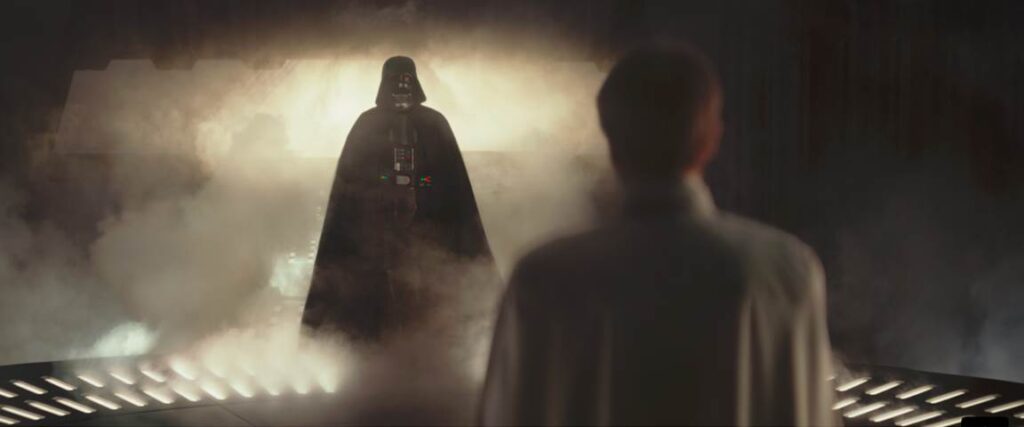 Interview Photo Credit: Louise Bishop
Disclosure: I was provided with an all-expense paid trip as part of a press Junket with Disney to cover this and all Rogue One: A Star War Story media.