Ben Mendelsohn as the Villainous Orson Krennic #RogueOneEvent #RogueOne
This post may contain affiliate links or I may have received the product free in exchange for my honest review. See full disclosure for more information.
Did you know that ROGUE ONE: A STAR WARS STORY opens in theaters nationwide the day after tomorrow?!?! I had the opportunity to travel to San Francisco recently for the press junket on Rogue One, which included talking with the stars and director of the movie.
I previously shared with you our interview with Felicity Jones (Jyn Erso) and Diego Luna (Cassian Andor). This week, I am bring you exclusive talks with Alan Tudyk (K-2SO), Mads Mikkelsen (Galen Erso), Ben Mendelsohn (Orson Krenniz), Donnie Yen (Chirrut Imwe), Riz Ahmed (Bodhi Rook) and ROGUE ONE: A STAR WARS STORY director Gareth Edwards.
Continuing this week, we sat down with Ben Mendelsohn (Orson Krennic). A little bit about Ben Mendelsohn before his role as Orson Krennic.
He is an actor from Austrailia who made his breakthrough performance in 1987 in The Year My Voice Broke. Since the 80's, he has played a diverse amount of roles in both film and television. He has won a Primetime Emmy and received a Golden Globe nomination.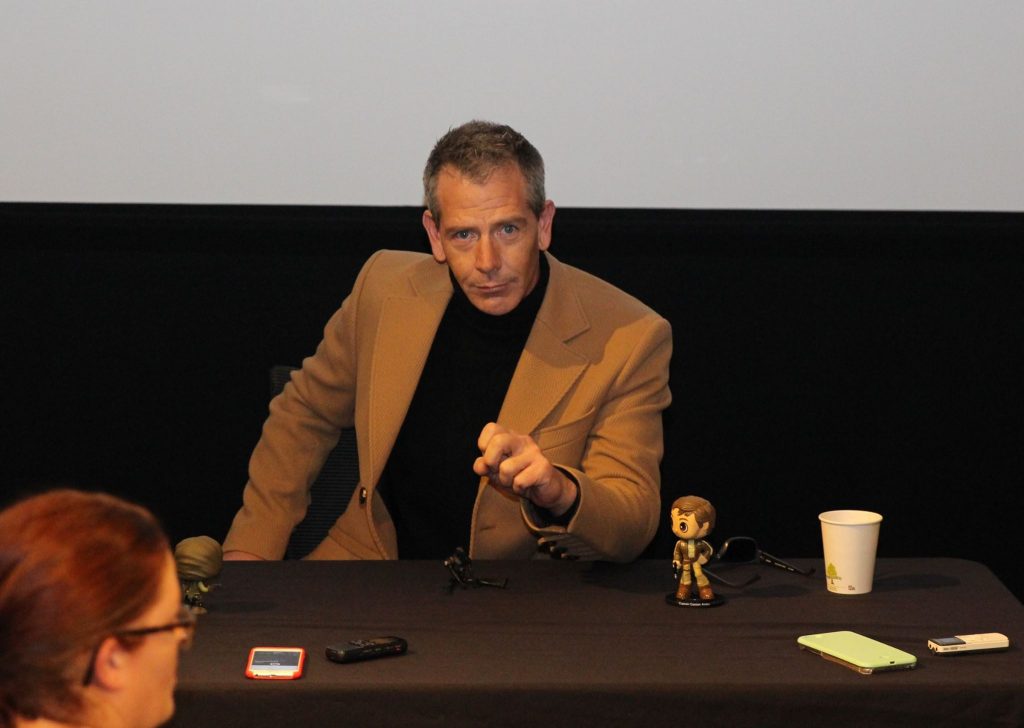 He made his presence known from the moment he walked into the room looking rather dapper and sharply dressed. He said "Hello. So I'm Ben Mendelsohn. I play Director Orson Krennic."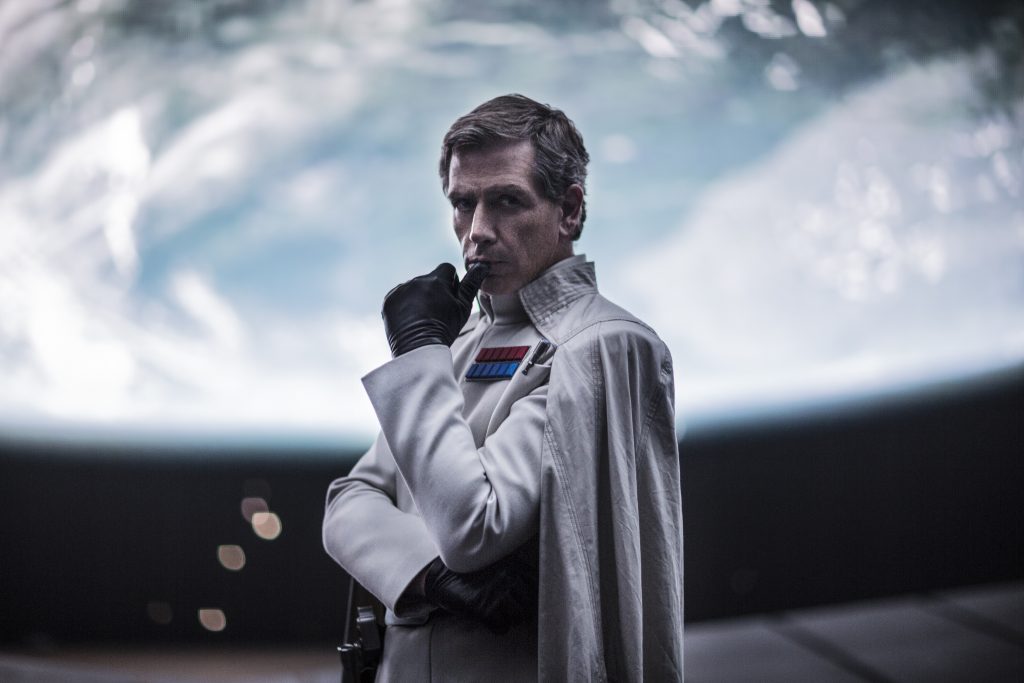 We started off with asking him about his role as Orson Krennic in the new Star Wars movie, Rogue One: A Star Wars Story and if he had ever thought or dreamed of being in a Star Wars movie during his acting carreer.
He (Krennic) is the director of military intelligence and operations. And for the purposes of our film it means he's the dude that built the Death Star and is bringing it to its final brilliance.

No one imagines that they're going to end up on the side of the empire. But you get older. You know you come to realize the peace and stability in the galaxy is worth fighting for and that all these airy, fairy ideals of the rebellion are very well and good, but what happens when they get into power.

No, I didn't, but I wish I could have told myself at various points through life, 'Don't worry. One day you'll be in Star Wars.'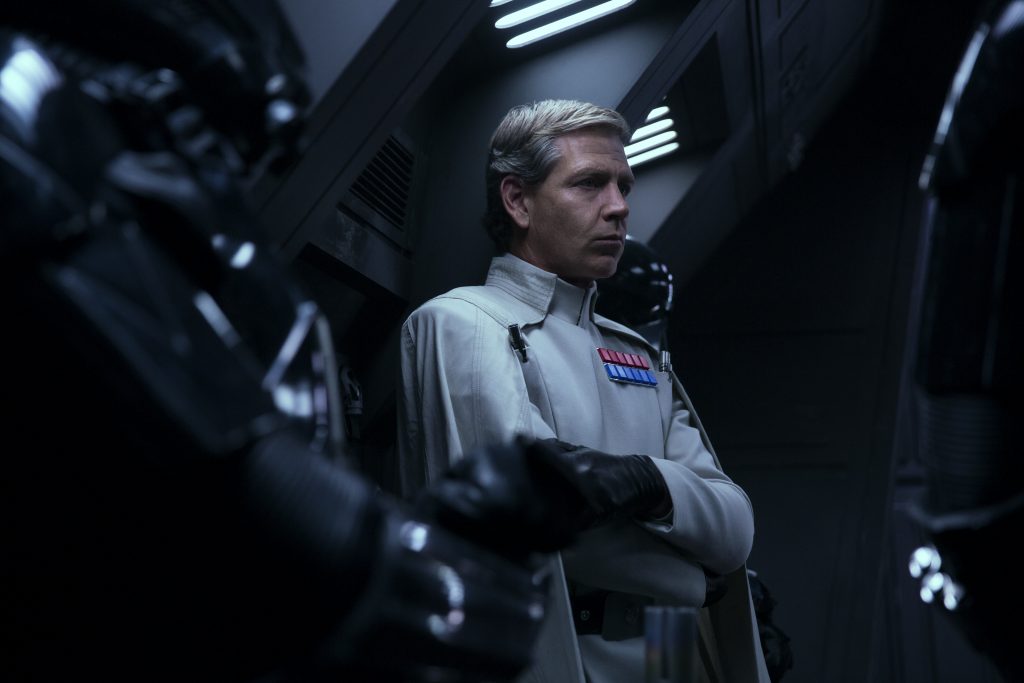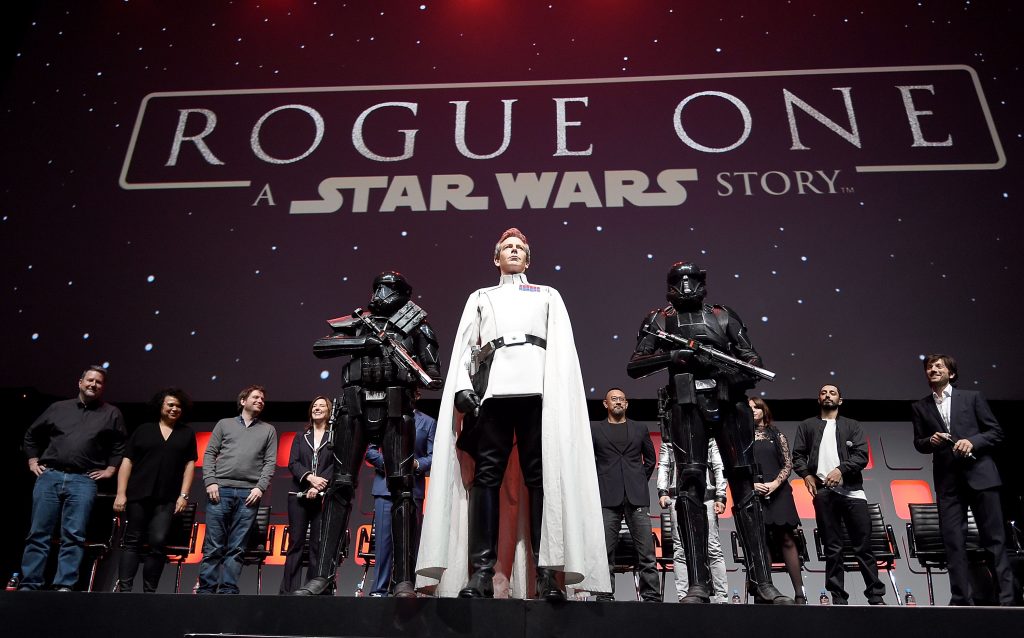 When asked who he thought was more dangerous, Krennic or Vader:
I don't think there's any competition you know in a one-on-one. I think the Empire being what it is you know Darth's pretty good, but I'd hate to see him go up against a couple of squadrons.

I'd hate to see him go one-on-one against the Death Star. So really that's about influences (and) where you sit. You know Emperor's here and how close can you get? I think Krennic is going for that number. I think he regards Darth as the emperor's kind of pet and he's all fascinated with him and stuff like that. He's a very impressive dude, but there's a bit of like this going on there as well.  

He's like a very important figurehead. But in terms of the strategies and what we actually have to get done. He's a great car, but someone's got to drive it.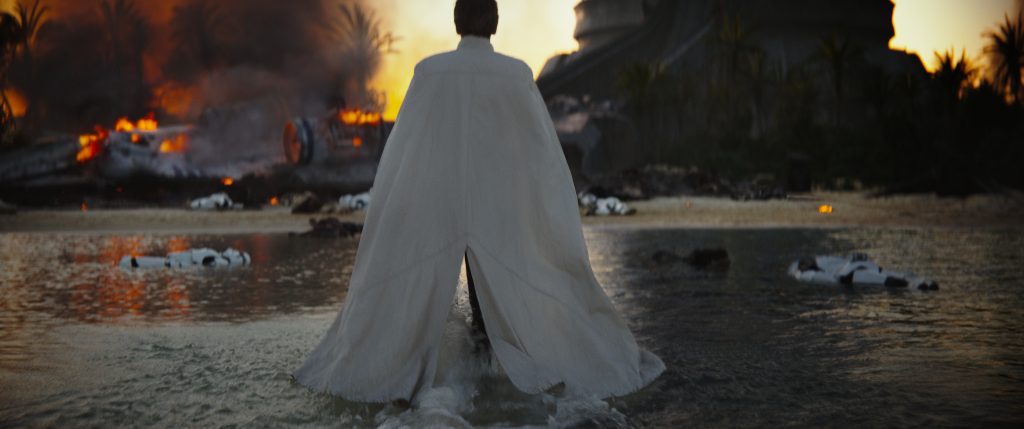 Ben was very well spoken and very charismatic. We asked him what he thought was the most difficult part for him personally, as Orson Krennic.
I think it was the first few days of being there and having taken Stormtroopers into those Imperial sets and stuff like that. It took a while to sort of just be able to go, 'Okay, okay, okay. You've got this. Like you got this.' That was difficult.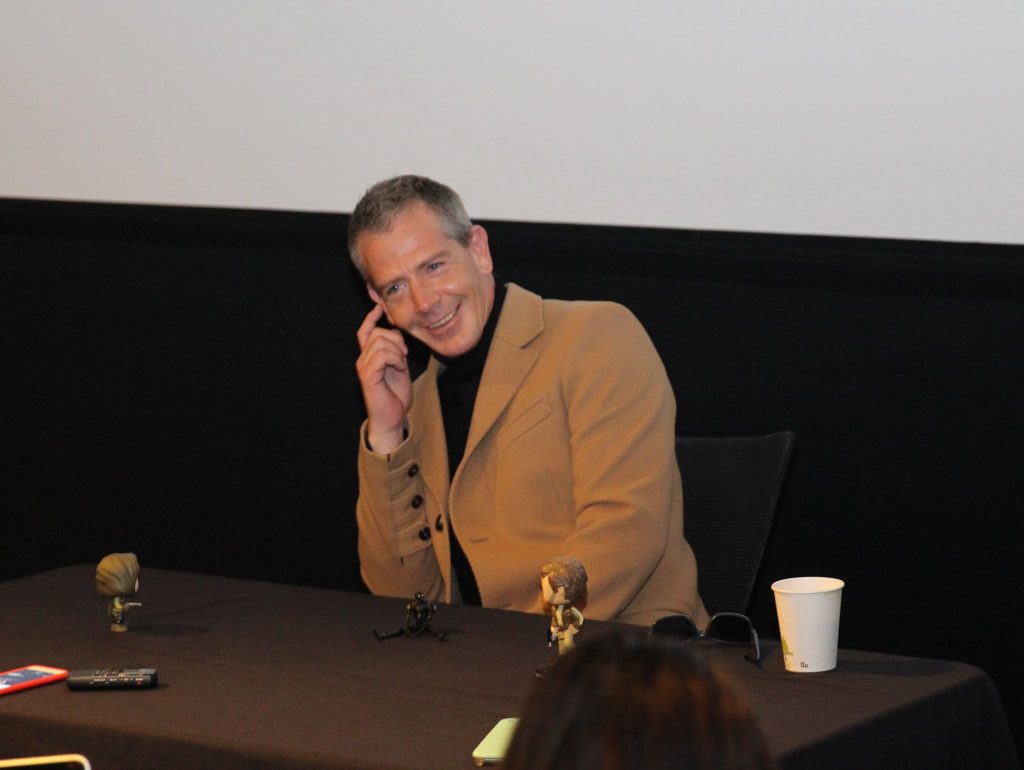 Ben was a great person to converse with. We ended the conversation with our last question. "What would be your best scene?"
That scene (you saw) with Mads (as Galen Erso), that's amongst my favorite. That was an incredibly, brutally, brutally difficult day. We were in Iceland. It was absolutely prohibitively freezing. The weather changed greatly. There's a scene with Darth Vader that's pretty special. 

There's also another scene which you guys haven't seen (yet) It's in the Imperial territories that was wonderful to do as well.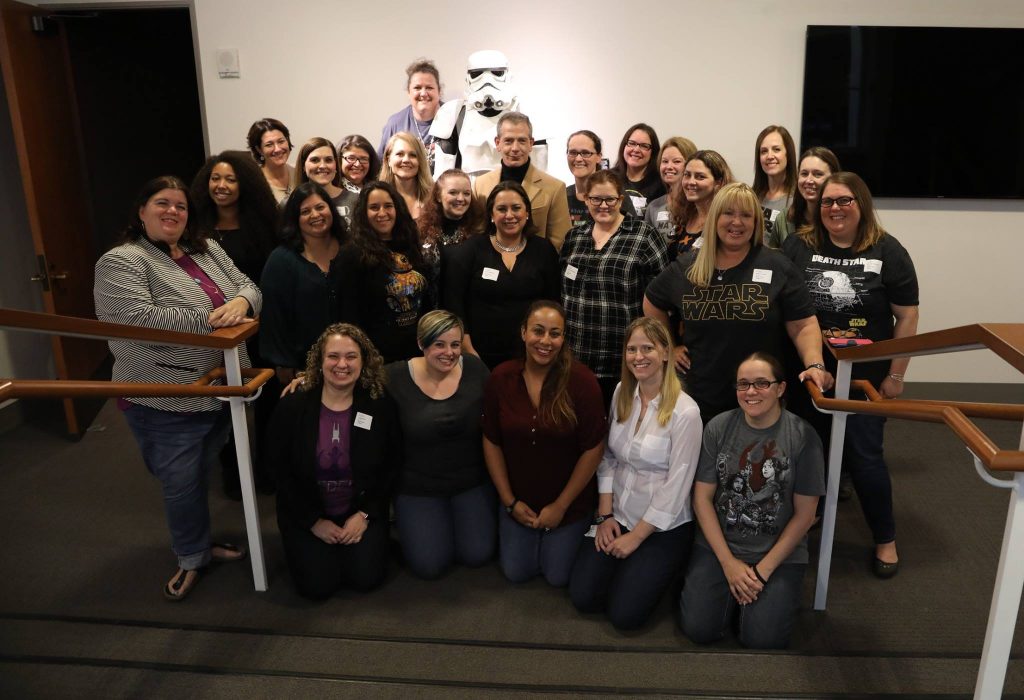 ROGUE ONE: A STAR WARS STORY takes us to a time before the Death Star was built! Lucasfilm's ROGUE ONE: A STAR WARS STORY, takes place before the events of Star Wars: A New Hope, and tells the story of unlikely heroes who have united to steal plans to the dreaded Death Star.
ROGUE ONE: A STAR WARS STORY arrives in theaters everywhere on December 16th In RealD 3D and IMAX 3D!
Stay connected socially so you don't miss a moment of movie information.
Facebook | Twitter | Instagram | YouTube | Official Website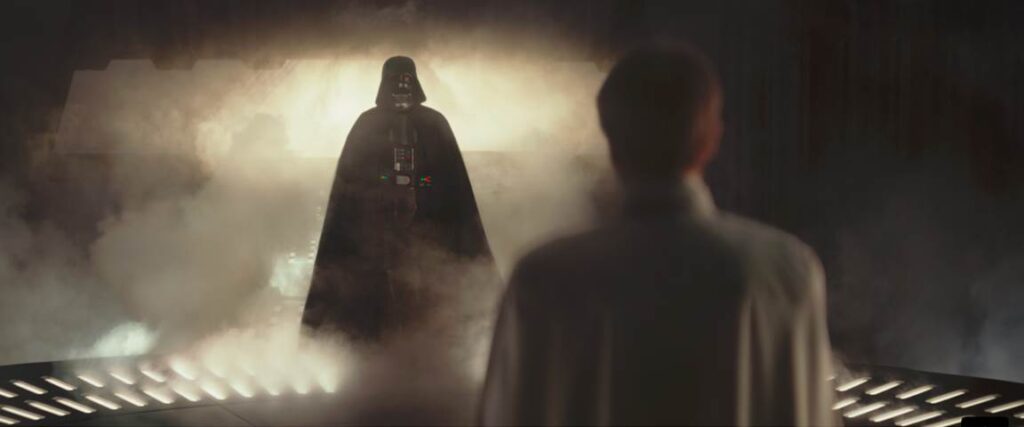 Interview Photo Credit: Louise Bishop
Disclosure: I was provided with an all-expense paid trip as part of a press Junket with Disney to cover this and all Rogue One: A Star War Story media.