Chai Tea Creme Brulee Recipe ~ Inspired by my #100footjourneyevent
This post may contain affiliate links or I may have received the product free in exchange for my honest review. See full disclosure for more information.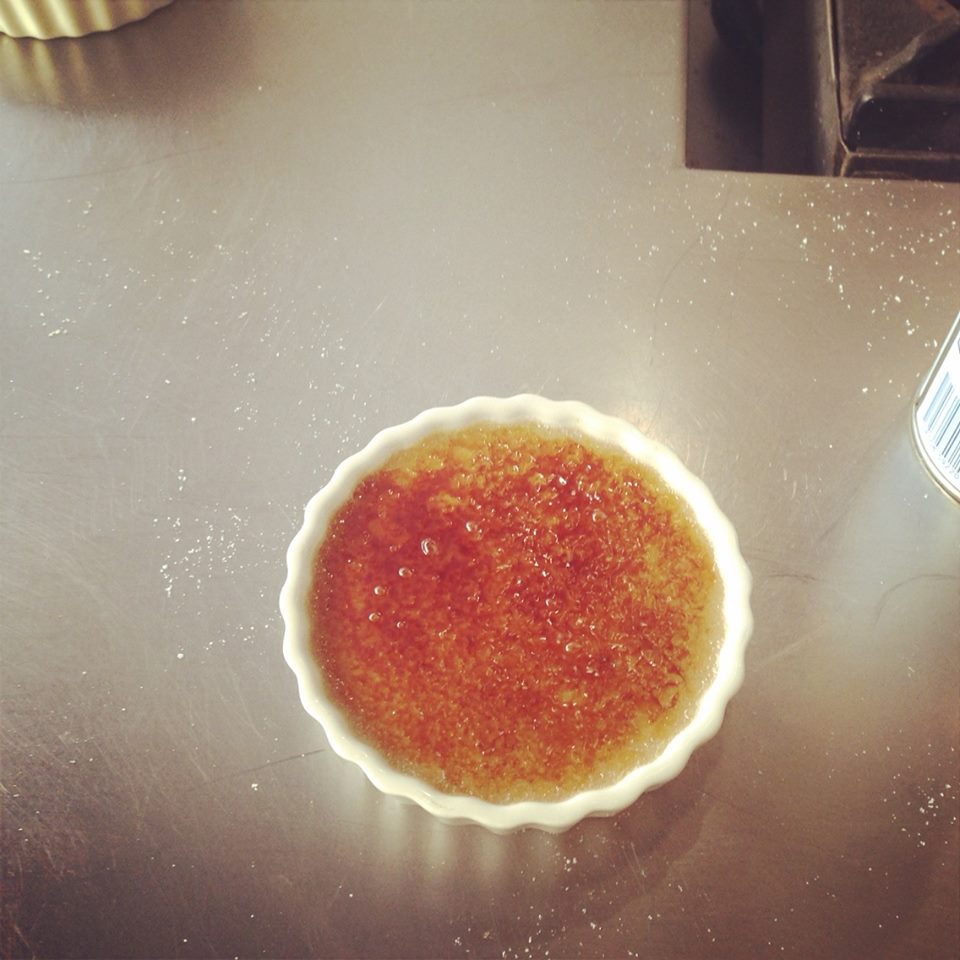 With my recent trip to LA and a private cooking lesson at the Le Cordon Bleu, I had the chance to create and taste this amazing dessert – Chai Tea Creme Brulee. Inspired by the new movie "The Hundred Foot Journey", this recipe infuses French and Indian cuisines into one tasty dish!  Hope you have the chance to make and enjoy!
Ingredients:
16 oz. heavy whipping cream
3 chai tea bags (spicy or vanilla)
3 oz. egg yolks (cracked whole eggs, mix well then measure 3 oz using scale)
2 oz. granulated sugar
4 oz. granulated sugar (later for burning of glazing atop the creme)
Preparing and glazing:
Scald the heavy cream with the tea bags, turn off heat and cover.  Allow to stepp for at least 20 mins, remove the tea bags and carefully squeeze out remaining tea (not including tea leaves, use liquid only).
In a medium sized bowl, using a whisk, mix the sugar and egg yolks together until light in color, temper the hot cream mixture into the egg/sugar mixture.  Strain into a measuring cup for easy pouring.
Place creme brulee dishes inot a shallow roasting pan, fill them with the brulee mixture.  Pour hot tap water around the dishes so the water reaches the halfway point of the custard.  Cover with foil, leaving a thin vent on each side for the steam to escape.
Bake until the custard is set or firm, app 30-40 mins.  Cool in the water and remove.  Chill at least 4 hours prior to serving
When ready to serve, remove from fridge, sprinkle remaining sugar atop the custard and lightly burn with a torch, continuously moving so as to not scorch the sugar.  Once caramelized, it is ready to eat!
Disclosure:  This recipe was provided by the chefs at Le Cordon Bleu Cooking School in Los Angeles, CA.