Choosing A New Vet: 5 Tips For Pet Owners
This post may contain affiliate links or I may have received the product free in exchange for my honest review. See full disclosure for more information.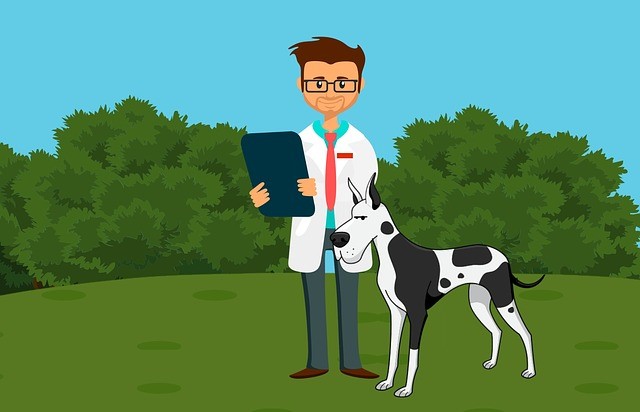 Pixabay – CC0 Licence
As a pet owner, the desire to ensure that your pet is as well cared for as possible is paramount. This means researching their diet, making sure they receive plenty of exercise, and – perhaps most importantly of all – choosing the right vet. If you are currently searching for a new vet, or expect you may have to do so in the future due to a house move, then here's a few tips to help you with your decision…
#1 – Check for AAHA accreditation
If a vet is American Animal Hospital Association (AAHA) accredited, then you can be confident that they are able to provide a high standard of care. Most veterinary clinics that are AAHA accredited will display this fact proudly on their website, or you can simply call the clinic and ask if you are unsure.
#2 – Ask about the type of pets the vet can treat
It is reasonable to expect that most veterinarians can treat the "standard" household pets, such as cats, dogs, and small rodents. However, if you own exotic pets, horses, or livestock, you may need to check this before deciding to register with a vet. For simplicity's sake, it's usually best to choose a single clinic that can treat all of your pets rather than having to, for example, take your cat to one clinic and deal with a second for your horses.
#3 – After-hours care
It is an unfortunate truth that accidents and illnesses can occur outside of standard operating hours, so it is always important to check that a vet has a provision for after-hours care. Phone assistance that connects you to a vet is usually preferable so that your pet's situation can be triaged in order to determine if further action is required. A good vet is one who is trained to provide the essential guidelines for pet care via a phone call also. If you are passionate about pets and want to be a vet assistant, you should check this guide.
#4 – Look for additional services
You do not necessarily need a vet to provide additional services, but it can make life easier for you – and your pet – if you can visit the same clinic for multiple different needs. Popular "add on" services include dog daycare facilities and grooming, so if you think these might be useful, look for a larger clinic that offers more than medical treatment.
#5 – Keep location in mind (but don't be governed by location only)
For practical purposes, it is usually best to choose a vet clinic that is located close to your home. However, this does not necessarily mean you have to choose to register with the clinic that is literally the closest to your home. If there is another vet a few miles further away that you can still access relatively simply, and that vet offers a broader range of services that are more suitable for your needs, then that clinic might be the better option. Just focus on ensuring you can reach the vet relatively quickly if needed.
In conclusion
The tips above should ensure that you are able to find the right vet, so you can then be completely confident that the health and well-being of all your pets will be perfectly managed for many years to come.