What to Do About a Dangerous Dog
This post may contain affiliate links or I may have received the product free in exchange for my honest review. See full disclosure for more information.
Although dogs can be lovely and gentle animals that make perfect pets, there are also some dogs that can be dangerous to both their owners and the wider public. If you think that you have encountered a dangerous dog, or you have been bitten by one, here is what you should do.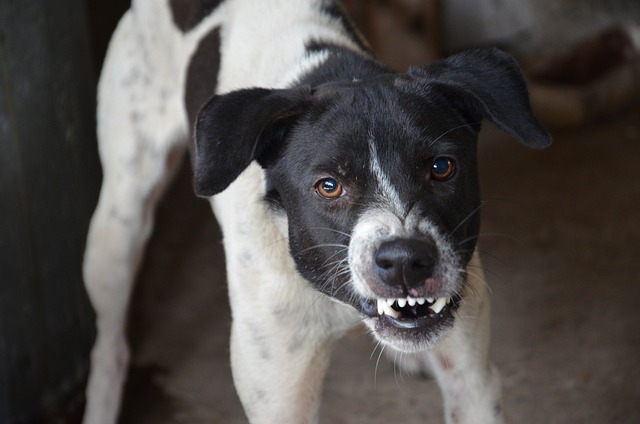 1. Read Up About Dog Bite Laws
If you have been bitten by a dog, the first step that you should take is to read up about the current dog bite laws in your state. These can determine your course of action. For example, by getting to grips with California dog bite law, and by understanding the common misconceptions, you will be able to know what compensation you are entitled to and what could happen if the case goes to court in this particular state. You will also be able to work out whether it is worth hiring an attorney and whether you have a good chance of winning the case in question or not.
Reading these laws could also help you explain to the owner why their dog is dangerous and why they might end up on the wrong side of the law if it were to hurt someone.
2. Report the Dog
You also need to report the dog if you believe it to be dangerous. This can help to protect other people from it and can prevent you from having to report a severe dog bite in the future. You should also report dog breeds that are banned, as these could put the public at risk.
You can report a dog to your local dog warden, who will be able to investigate your claim and take away the dog in question if it proves to present a danger to those in its vicinity. Furthermore, you can report the dog anonymously if you are worried about being named or the owner finding out that you were the one that filed the report.
3. Speak to the Owner
If you feel able to, though (such as if the owner of the dog is a friend or a family member, and you believe that you will not be putting yourself in danger by doing so), you could speak to the owner about their dog or send them a letter. This could help to make them aware of the issues surrounding their dog and prompt them to take action.
You might also suggest training courses and other support services that could help them to care for their dog and prevent them from being a problem to others. You should speak to this owner sensitively and at the right time, though.
4. Treat Any Bites
It is also important that you treat any dog bites that you receive immediately. You should make sure that you disinfect the bite, and you might also get a tetanus shot if yours is out-dated or if you believe that the dog presents a risk of tetanus to you.
You should also evaluate the possibility of rabies, especially if the dog is stray. By doing this, and by visiting a medical professional, you will be able to prevent infection and permanent damage to your muscles and nerves from the dog bite.