Enjoy a Nature Vacation in Costa Rica
This post may contain affiliate links or I may have received the product free in exchange for my honest review. See full disclosure for more information.
If you are an avid fan of nature you will love Costa Rica, which has a number of natural beauties, landmarks and iconic destinations which make for a great retreat. Although there are a number of other countries that have beautiful natural landscapes, Costa Rica is home to a greater biodiversity than other destinations in the United States and all of Europe combined, making it the perfect vacation destination for nature lovers. It's also small in size meaning that travelling from different locations throughout your vacation is easy, and you can fit in a visit to many of its wonders on just a short trip. We've put together a list of some of the best must-see natural beauties in the amazing country of Costa Rica.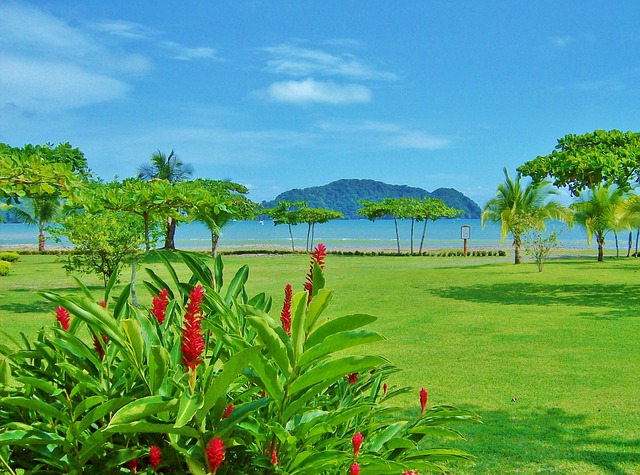 Monteverde
Built by a Quaker community in order to protect their invaluable water supply, the iconic Monteverde cloud forest is home to a variety of rare fauna including the Maya bird of paradise, the resplendent quetzal. Monteverde plays a large part in Costa Rica's reputation as an ecotourism hot spot and is a great location to learn and be inspired about the vast possibilities of organic farming and alternative, natural sources of energy.
Manuel Antonio
The small town of Manuel Antonio is one of the original ecotourism destinations in Costa Rica, and has put the country on the map for many international jet-setters. The coconut-filled paradise is home to a wide variety of different wildlife, and you'll be able to see capuchin and squirrel monkeys, sloths, howlers and iguanas, as well as relax and soak up the sun on the tropical beaches. If you're looking to stay in Manuel Antonio there are a number of villa rentals available which make for great luxury places to stay.
Arenal
Those who are interested in natural wonders such as volcanos will love Arenal, with its smoldering smoke and production of ash columns, streams of glowing molten rock and spectacular explosions. The volcano has seen constant activity since 1968, and has miraculously retained its conical, picture-perfect shape – although years of activity have turned its slopes to an ashen color. There is something for everybody in the shadows of Adrenal including romantic restaurants and hotels, along with the Tabacon Hot Springs – said to be the Garden of Eden recreated by man.
Corcovado
Corcovado was labelled as 'the most biologically intense place on earth' by the National Geographic, and the Corcovado National Park is a bastion of biological diversity that is home to the largest population of scarlet macaws in Costa Rica, as well as a variety of other wildlife and plants. It is the last great original tract of tropical rainforest in Pacific Central America, and a visit to Corcovado will allow you to see a number of endangered species such as the giant anteater and the harpy eagle – the world's largest bird of prey.
Would you like to recommend anywhere great to visit in Costa Rica for first time visitors? Which is your favorite of the country's natural beauties? We'd love to hear from you in the comments.