Enjoy a Better Tasting Chocolate with Blissfully Better Organic Coconut Thins
This post may contain affiliate links or I may have received the product free in exchange for my honest review. See full disclosure for more information.
Have you had the pleasure of trying delicious chocolates from Blissfully Better? If you haven't, you must immerse yourself into the delicious world of chocolate today. I am here to share with you even more exciting news – they have a BRAND NEW flavor – TOASTED COCONUT!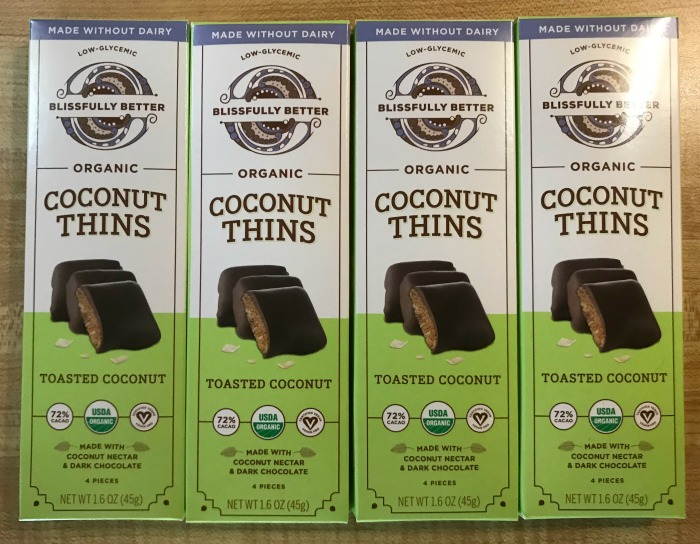 These dairy-free Toasted Coconut Thins are hand-crafted in copper kettles.  Filled with delicious chewy coconut filling and sweetened only with organic, low glycemic coconut nectar. They are complete Vegan and beyond amazing in taste.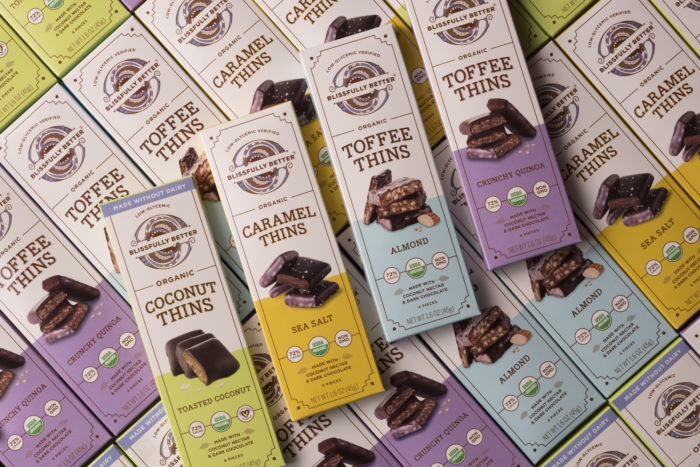 Other flavors to try include Almond Toffee Thins, Crunchy Quinoa Toffee Thins and Sea Salt Caramel Thins (my personal favorite).
More about Blissfully Better
Blissfully Better is an innovative company where some of the best tasting products are formulated with the highest quality organic ingredients available. Blissfully Better's confections feature high nutrient and low glycemic ingredients, chock full of flavor.

Blissfully Better's secret to creating these delicious, gourmet treats is coconut sugar, also known as coconut flower blossom nectar. This beneficial nectar, derived from the blooms of coconut trees, is a pure and simple low glycemic alternative to other available sweeteners, including cane sugar, organic brown sugar, honey, and agave syrup. It provides a slow release of energy, high nutrients, and 16 amino acids. On top of that, the unique, balanced flavor of coconut nectar helps give Blissfully Better sweets a remarkable taste.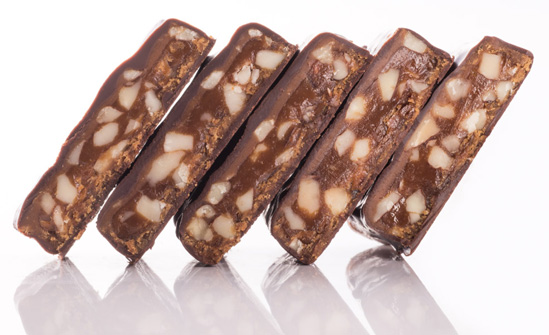 You can find Blissfully Better products on Amazon. Have them shipped right to your door and start enjoying their natural goodness today.