Enjoying Your Vacation That Little Bit More
This post may contain affiliate links or I may have received the product free in exchange for my honest review. See full disclosure for more information.
After some long, grueling months of work, stress and maybe some work stress, getting that vacation away can feel like the greatest thing you ever did. Sure, getting a little time off to sit at home and thank the stars you're not straining mentally and physically about your job can be lovely too, but there's something about getting away from it all that adds that little extra satisfaction. On the flipside, perhaps things are going great, but you still feel that need to shake things up and spend a week or two somewhere else. Surely you're not going to want to let these days go to waste? Hopefully you don't return home feeling like you could've done more. Here are a few relatively simple ways of enjoying your break that bit more!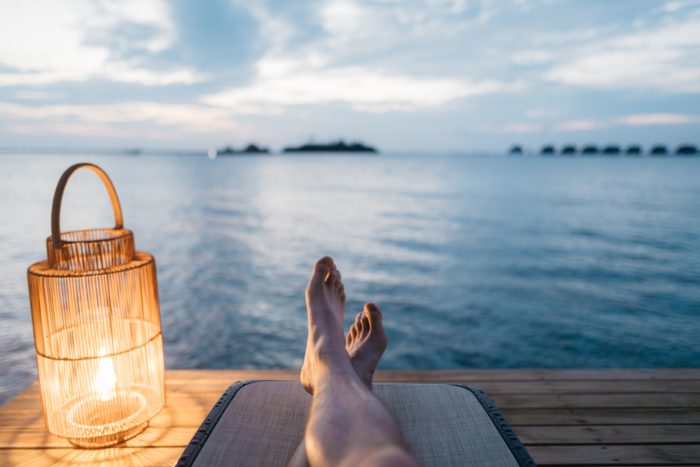 Just Relax
Quite an easy idea, huh? You've done the hard part in getting it all booked, getting packed and sorting out all the technicalities. Okay, you've got to do a little unpacking but who cares? Here comes the nice bit. You're now away from it all. Your mind is as clear as it has been in a long time. You're allowed to chill out and take in the surroundings. It's glorious. Is it a nice view? Are you sat by the pool in the beaming hot sun? Whatever it is, it's better than what it was last week!     
Explore The Area
Why not take a look around the place? They say travel broadens the mind, and with that, opening yourself up to the towns, cities or villages nearby can be real fun as well as educational regarding the different cultures and people around the world.  
Take A Boat Trip
Perhaps if you're near the coast, you'll want a different view of your surroundings. Maybe you want to see the area from a different perspective. You might even want to explore a whole new place that's some distance away from where you originally planned on roaming. A lovely idea for this is to hop onto the water. It's a fairly simple idea a quite straightforward to get sorted. You can find boat rental at www.boat.me and other sites for this. A bonus is that being on the water is so very soothing that it just adds to the relaxation! 
Try New Food
Whether you're a foodie or not, it's always best to give the local food a try. Trying different foods is all part of the experience of including yourself within the culture and community! And, hey, you might learn a few things about your taste buds.
Take Photos!
The final thought here is the idea of making those beautiful memories last forever. Some things may happen on your holiday that will stick in your head for eternity, but why not keep a hard copy! While the most memorable of experiences won't be forgotten, there may be some fun times gone by that can be reminisced over by looking at old snaps. A lot of people nowadays like to share their best (or worst!) experiences via social media. If you're that type of outgoing soul, you may want to show more than just your closest friends and family.