Essential Items to Pack For Your Travels
This post may contain affiliate links or I may have received the product free in exchange for my honest review. See full disclosure for more information.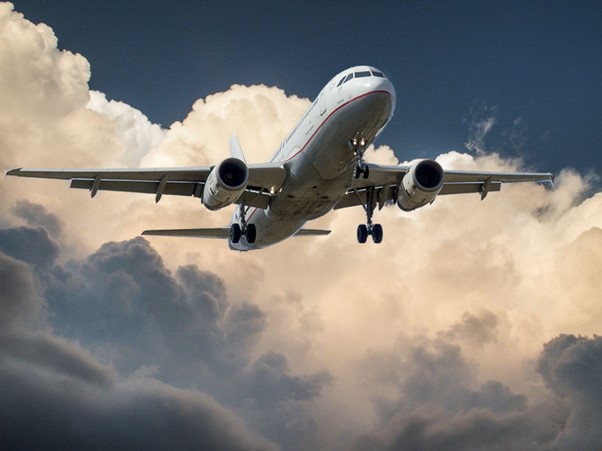 Image credit
Packing your bags for your travels can invoke a variety of emotions. It is exciting knowing that you are going to be heading out on a great adventure, but at the same time it can be daunting as you tackle the challenge of packing everything you need. You have to try and think ahead about all the items that you will need while balancing the limitations of your suitcase size and the airline weight limits. You might also find there are things that you didn't even think of!
If you plan to travel long-term, you should take your time to write a comprehensive packing list. It might take you a little while, as you don't want to miss anything important off the list. You might even choose to speak to others who have travelled to see what essential items they would recommend, and join groups on social media to connect with others who can share their experiences. This will be invaluable to your planning and help you a lot.
It is important that you first consider all of the essential items that you might need while you are travelling, especially if you are going long-term. Depending on your preferences, you might take all of these things, or just pick a few. Everyone will have different opinions on what is essential to them, so use this as a source of inspiration and tailor it to your needs. A travel pillow might be a nuisance for some, but for others, it might be the most important item to get a good night's sleep on a long plane journey. To help you pack the right items, here are some of the most essential items that you might need.
#1 Passport
This one might seem obvious, but is one of the most important items that you will need on your journey if you wish to leave your country and enter a new one. The last thing you want to do is get to the airport and realise you have forgotten it. Make sure it is up-to-date and does not expire for the length of your travels. You should store it in a safe place to ensure you can find it easily on the day and add it to the top of your packing list so you don't forget it.
#2 Travel documents
Depending on where you are travelling, you might have a range of different travel documents that you will need to leave and enter different countries. With the COVID-19 pandemic, there has been additional travel documentation that everyone needs to supply. Make sure you check the entry requirements of each location that you wish to travel to and from, so you can prepare yourself beforehand and source all the relevant documentation. Read the instructions carefully and make sure they are completed fully and accurately. You should store digital and paper copies of each document where possible.
You may also choose to have digital and paper copies of your flight confirmation, travel itinerary, copy of your passport and any other helpful documents. While these aren't necessary, they can come in handy if you run into any problems.
#3 Cash and cards
While everything is done online and contactless nowadays, you may still need to take out some cash for your travels. Check online to find out what the charges are in the countries that you are travelling to, as you may well find that it is expensive to use cards out there. You will also need to check the exchange rates, so you can convert the right amount of cash for your travels. Be careful with the amount of cash that you withdraw, and make sure you take enough to cover your expenses as well as an emergency fund. You should keep your emergency cash separate from the rest, just in case you lose your wallet.
#4 Technology
Technology such as your smartphone, camera and tablet/laptop is a must if you want to work while you are away, stay in contact with friends and family, and capture your experiences. It can also be helpful to take a range of other technology, such as chargers, travel adaptors, headphones and battery packs. You will find that these key items will come in handy at every stage of your trip, especially if you rely heavily on your smart devices.
#5 Medication
If you are required to take any medication, you should make sure you speak with your doctor so you can obtain enough supplies for the duration of your trip. You will also need to check the airline, as they often restrict how much you can take and in what form.
#6 Comforts and entertainment
If you are travelling long-term it is important to take items that will make your travels more comfortable, such as a travel pillow, fluffy socks, soft jumpers, and more. You may also choose to take items such as a hat, gloves, and a raincoat, so you can be comfortable if the weather drastically and unexpectedly changes.
You should also think about how you can entertain yourself on your plane journey, as well as when you have free time abroad. You may choose to invest in something like a kindle, so you can download multiple books without carrying them around everywhere, or a tablet so you can watch movies on streaming sites such as Netflix.
#7 Beauty and makeup products
As a female on the road, your beauty and makeup products might be key to feeling confident and taking good travel photos. Make sure you shop online before you travel, so you are stocked up on all the essential beauty and makeup products that you want to have with you. The last thing you want to do is get to your travel destination and realise you don't have any. Depending on where you are travelling to, you might not have access to the same beauty brands. You might also find that there is a big difference in cost, too.
It can be difficult to know what to pack when you are travelling long-term. Use this list to get you thinking about what you will need to have a smooth and comfortable journey.