Experience the Wild Wild West with PLAYMOBIL Western Playscape
This post may contain affiliate links or I may have received the product free in exchange for my honest review. See full disclosure for more information.
Looking for something for the kids to do while traveling? This Playmobil western set will keep them occupied on a long trip and it fold up into a nice carrying case. Kids will love the great details in the pieces, animals, and enjoy imagining that they are back in the wild wild west! It also helps your kids learn role play.  Great for Ages 4+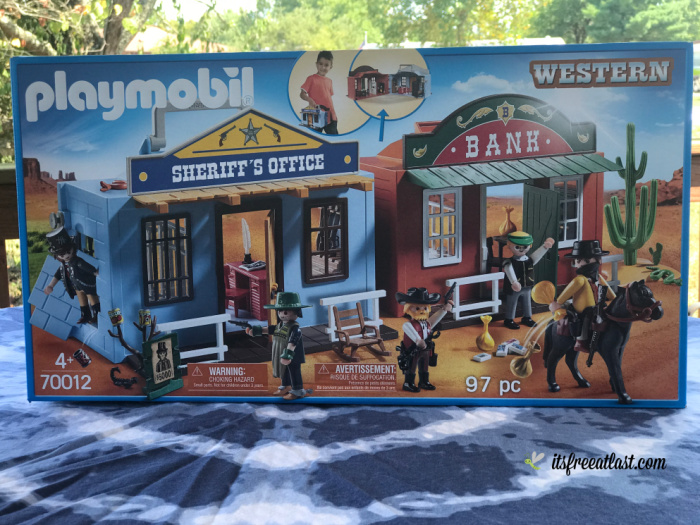 About Playmobil:
Since 1974, PLAYMOBIL® toys, created by Hans Beck, have become a classic throughout children's playrooms, with play themes ranging from a pirate ship to a children's hospital.

Approximately 3 billion of the beloved play figures with the iconic smile have been produced since then, sparking imaginative play for children all over the world. Around 30 different play themes are distributed in approx. 100 countries worldwide. Both parents and educators recognize PLAYMOBIL®'s award-winning toys as a benchmark for high-value, quality play products.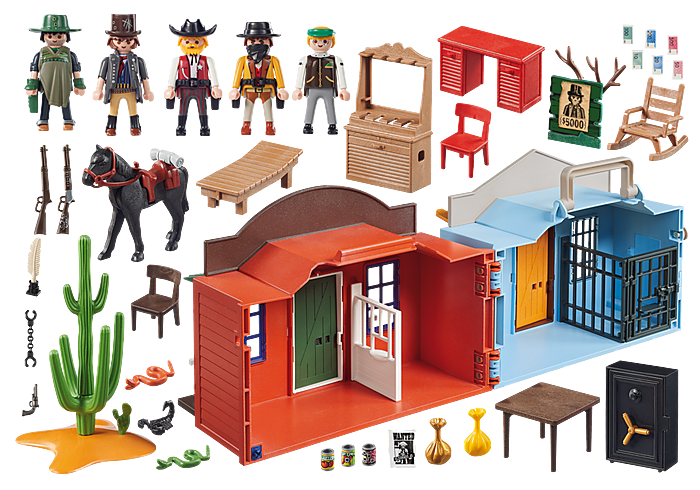 Welcome to the wild wild west with the Take Along Western City

Today, it looks like the thief has made off with the money bags from the bank! The sheriff is alerted and acts quickly to capture him

Once the robber is caught, he's brought to the cell at the sheriff's office

In a convenient take-along case, this set is perfect for on-the-go fun. Simply open the two sides to reveal a western town

Set includes five figures, one horse, safe, desk, table, cabinet, cactus, money bags, bank notes, WANTED poster, handcuffs, and many other accessories

Ages 4+  Retails: $39.99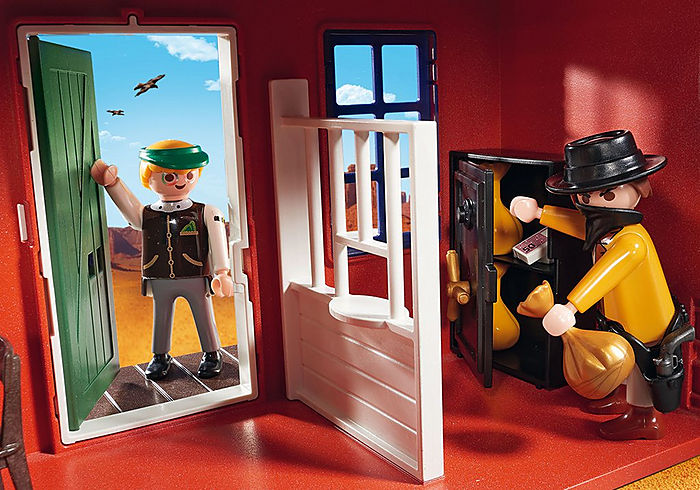 This set is available through Playmobil website, any retail store that carries Playmobil and Amazon.
You can stay connected socially with Playmobil:
Facebook/Twitter/Instagram/YouTube