Fun Ways To Keep Your Family Entertained
This post may contain affiliate links or I may have received the product free in exchange for my honest review. See full disclosure for more information.
When it comes to having fun, different people have different views on this topic. While some consider that the best way of getting entertained is by listening to music while practicing yoga or reading a book in bed, others consider that shopping or attending a social event are the best entertainment options out there. Either way, having fun means doing something unique and special because that is the simplest way of creating lifelong memories with family members or close friends. While attending a social event or a party is perfect, not everyone can afford going to a restaurant each weekend. Large families that are on a budget are trying to find the cheapest entertainment options out there. The good news is that there are a lot of great ways of keeping large families entertained without struggling too much.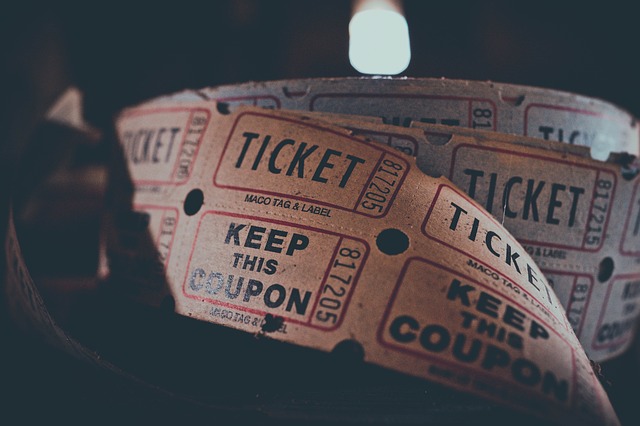 Entertainment should come naturally. You cannot force people to have fun against their will. That is why a bit of preparing goes a long way. Family reunions are both exciting and sometimes stressful, especially you have a large family that you need to keep entertained. No matter the size of your family, planning a successful reunion does not always have to be costly or time consuming. The tips given below are perfect for anyone who wants to keep large families entertained without having a breakdown.
Take Lots of Pictures
Everyone loves taking pictures these days. Even though the best memories are usually "stored" in your brain, it is always good to have a photo album that you can flick through from time to time. Digital cameras are everywhere these days. Even little children know how to take pictures. At the same, there are a lot of fun games that families can play with the help of phone cameras. A 21st century version of musical chairs allows you to capture memories on the go and have the time of your life. There are a lot more great games that families of all ages can play while at a family reunion. No matter how much you like taking pictures, remember not to get absorbed by this activity and keep in mind that your family might not enjoy taking pictures as much as you do.
Cinema Night
Going to the cinema is a great way of having fun with the whole family. Yet, this option is most of the time quite costly. If you are on a budget and want to keep the rest of your family entertained you do not have to get out of your own way to come up with a successful idea. A movie night at home is a great alternative to going out. Besides the fact that it is much cheaper, it gives you the freedom to watch as many movies as you wish while eating snacks and drinking tasty, healthy beverages. Turn your living room into a cinema, put on your comfiest clothes and pick a movie that makes you cry tears of joy.
Water Balloon Toss
This is a great game for the whole family. It involves a few balloons and obviously water. This works great on a hot summers day when you need a bit of excitement in your life. If your kids seem bored of the same old cartoons that they watch of TV or if they do not feel like going on the swings, they will definitely love a bit of impromptu fun. This fun game is perfect for larger families because they can divide into teams and play against each other. If you'd rather stick to the casual water balloon toss, then you need to try to toss it from one member of the family to the other without breaking it. This gives you a rush of adrenaline and makes you have the best time with your family.
Indoor DIY
Kids of all ages love the idea of being creative and coming up with all kinds of games. They also love doing arts and crafts. Rainy days are perfect for indoor DIY projects. There must be something in your home that either needs a bit of fixing or improving. How about converting an old chair into a baby swing? Being creative gives you the opportunity to have fun, transform random objects into pieces of art and even save some money. There are countless fun DIY ideas that can transform a boring day into the best day ever. Whether you are preparing a cake from scratch or building a new storage cabinet for your bathroom your kids will love to be your little helpers.
Nature Walk
As soon as the sun is out, large families need to pack a few snacks and a water bottle and commence their journey in nature. Whether you live near a lake, a mountain or just a park, you can have the best time in nature. Kids and parents love spending time in nature because it gives them the chance to recharge their batteries, let go of stress and bad energies and get inspired by the beauty of nature. Keep in mind that kids need a distraction wherever you go. You could play games while in nature or make a list of all the animal species that you might see out there. This is a great bonding alternative that will make your kids talk about their day until going to bed.
Short and Sweet Trip
Everyone needs to be able to de-stress after a long week of work. Adults tend to get overwhelmed by the great number of tasks that they need to take care of. At the same time, kids need to recharge their batteries just as much as adults do. What better way of living a unique adventure is there than going on a trip? Organizing a short gateway is simple and considering the fact that you do not go away each weekend, you could invest some money in it. At the end of the day, this is another way of rewarding both you and your kids for making it through the week and getting such good results. If you're trying to organize a trip away at a pivotal time and find that funds may be low, there are options. You could go on a camping trip to save on accommodation or look into a short-term personal loan from Bonsai Finance that may come in handy in this case.
Cook Together
Cooking is amazing, even though not many would consider cooking together as a way of getting entertained. Large families can share tasks and make parent's work a lot easier. While kids help peel vegetables or lay the table, parents take care of other responsibilities. Kids need to learn how to cook even from a young age. After all, this teaches them a lot of important lessons. First of all, they learn the importance of eating healthy, fresh cooked meals, they learn how to cook in the comfort of their own home and understand that you don't have to order food to have a tasty meal and they spend quality time with you. This is a good habit for large and smaller families as well.
Build a Den
As already mentioned before, kids are born with an amazing spirit of adventure. They love building dens, going camping or anything that allows their mind to run wild. While cleaning your garage you might find that there are a lot of poles and old blankets that you don't need anymore. They are perfect building materials for a den. You can help them build it or let them be as creative as they want to be. Don't be surprised when they spend most of their time in their new favorite place in your garden. They can play out there, read books or just watch the clouds pass by. That is the beauty of childhood that cannot be bought for all the money in the world.
Organize a House Party
Organizing a house party is fun and it does not have to be a costly matter. You can invite your close friends over and ask them to bring their kids as well. Prepare a few snacks that you can nibble while spending time in your backyard or have a small picnic on the grass. You will have the best time if you learn how to stop worrying. People know how much effort goes into organizing a house party that is why they don't have any kind of expectations. They do not expect you to purchase the most expensive champagne on the market or a wedding cake. Keep it simple and effective. You can organize garden parties or living room parties and still have the time of your life.
In conclusion, it is essential to highlight that family time is important. It does not matter how you decide to keep your family entertained, you just need to do it. You are the one who knows your family best. Ask them about their preferences or attempt to organize a spontaneous trip and give them an unexpected surprise. Making time to spend with your family is critical because it shows them that you appreciate them and you want to make them feel special. The ideas given above are relatively easy ways of keeping large and small families entertained. Some are cheap, while others require spending a small amount of money. As long as the gesture comes from the heart, it will definitely be much appreciated.