Getting Ready for Your First Las Vegas Trip
This post may contain affiliate links or I may have received the product free in exchange for my honest review. See full disclosure for more information.
You've decided to take the plunge and visit Las Vegas. Congratulations! While it may seem like a small thing, planning a trip to this desert oasis is big.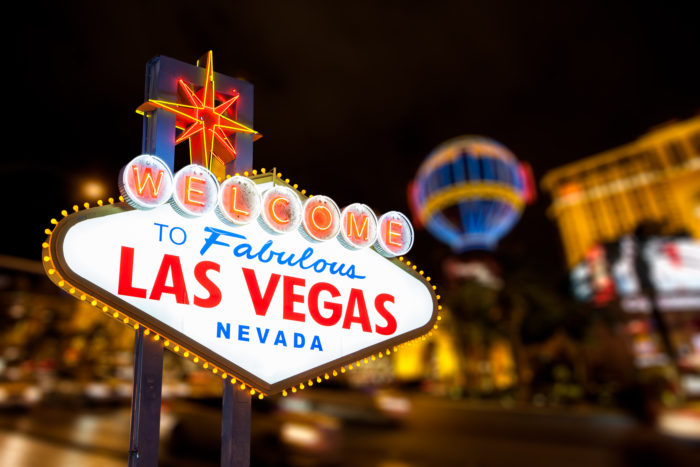 That's because Las Vegas is big. Though you can now gamble in many places across the U.S., it's the makeup of the Strip and the colorful personalities of Downtown that makes it a real vacation destination. Ask the 42.5 million annual visitors who make the trek.
Planning Ahead
However, you can't go on a trip like this cold. Planning is a must to maximize your time, energy, and money. In the end, you don't want to be dehydrated, tired, and need to take out a title loan to continue playing the slots.
Here's what you need to know.
It's Not Expensive to Get There
Well, unless you're driving across the country. But you shouldn't need to do this. Airlines offer inexpensive round-trip flights to Las Vegas several times a day. They might be even cheaper if you pair the flight with a hotel package.
It's Not Expensive to Stay There
There are so many hotel rooms throughout the city, approximately 150,000 as of 2018, that there's always a decent and clean room somewhere for as low as $29 a night. Yes, even on the Strip.
The number of low-cost rooms increases as you move away from Las Vegas Boulevard. Hotels in Downtown and in suburbs like Summerlin continually offer special rates. In addition, you can download apps like MGM Resorts MyVegas that earn you room comps simply by playing games.
The only exception to these deals is on the weekends. No matter the time of year, room rates always increase Friday and Saturday nights.
Everything Else is Expensive
How much do you pay on average for a slice of pizza and soda in your town? Do you have a number? Now, triple it. That's how much you'll pay on average for food and drink in Las Vegas.
Yes, there are still hotels that offer special meal and beverage deals. However, they are fewer. Even the city's famous buffets can cost more than your average dinner at The Olive Garden. Take a look at menus ahead of time to get an idea for your dining budget.
Understand the Games Ahead of Time
It doesn't matter if you'll play blackjack or run the slots while in Las Vegas. You still want to read up on them. This knowledge will give you a sense of what to expect when you play your first quarter or card hand.
Prepare Yourself for Heat, Cold, and Thirst
Las Vegas is in the middle of the desert. In the winter, temperatures dip at night. In the summer, temperatures soar to heights you've never seen. In either case, it will be dry.
With humidity as low as 15% on some days, you will feel a powerful thirst. Bringing a water bottle with you is a must since you normally don't find a water fountain in the casinos.
Prepare to do more than Gamble
Las Vegas has become more than gambling and buffets over the decades. The city itself is chock full of glamorous shows while outside you have sites like Mount Charleston and Hoover Dam. Budget your time and money to take these in. In addition cannabis is now legal at the recreational level in Nevada, and Las Vegas has a number of good dispensaries.  As such may want to pack a vape pen or a small glass bong for your next visit.