Give Dogs Delicious Peanut Butter Especially For Them with Dawg Butter
This post may contain affiliate links or I may have received the product free in exchange for my honest review. See full disclosure for more information.
Do you give your dogs a special treat of peanut better? We all know everyone loves peanut butter, including dogs! So many brands are filled with sugar and other ingredients your furry friend shouldn't have. Dawg Butter is specifically designed for your pooch.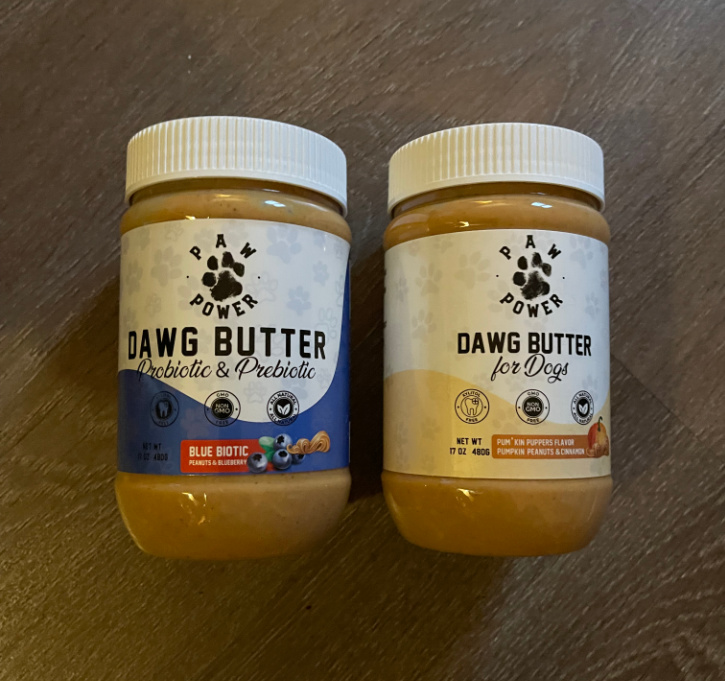 About Paw Power Nutrition
Paw Power Nutrition is a brand of products that are better for your pet. Our mission is to support rescue dogs. A portion of every purchase from day one will go towards supporting dog rescues. Every month we will make a donation to a rescue to help buy food, medicine, supplies and finance vet visits. We will be transparent and show you the donations and where they will be going.
Dawg Butter is Xylitol and Gluten free. Put some on a spoon and they'll go "nuts". It's also a great way to give a best friend his/her medicine. This PB is good for their hips and joints and one of the formulas can also be used as a probiotic. It is human-grade, but is recommended for dogs. Scooby Doo just loves it and makes a great filler for his toy. Get ready because they'll be smacking their lips and wanting more.
Connect socially