Give Santa Some Delicious Heart-Shaped Iced Sugar Cookies #Recipe
This post may contain affiliate links or I may have received the product free in exchange for my honest review. See full disclosure for more information.
Do you have a favorite sugar cookie recipe that you make during the Christmas season? Here is a cute recipe twist and some added flare to give your holiday sugar cookies a little extra "something" for Santa!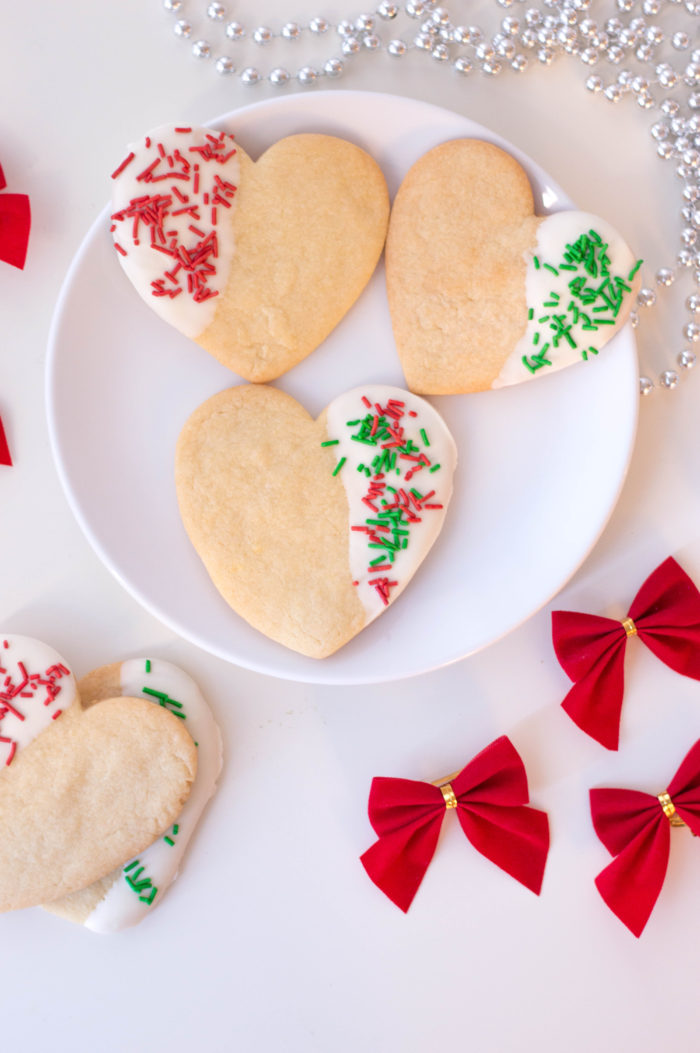 What you need:
Sugar Cookies (pre-made dough or your own secret recipe)
1 cup white candy melts
1 tsp coconut oil
Red sprinkles
Green sprinkles
Heart-shaped cookie cutter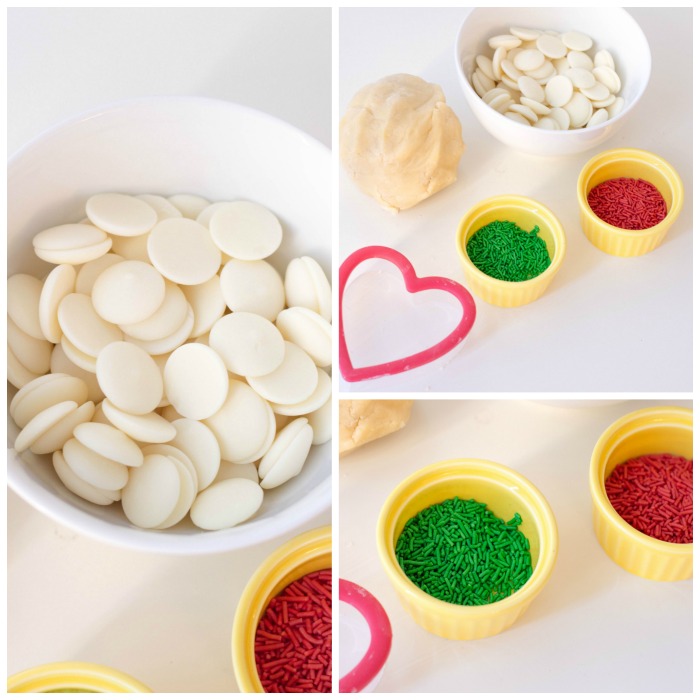 Yields a dozen heart-shaped cookies
How to Make:
Roll out your sugar cookie dough and cut out 12 hearts with your cookie cutter. Follow directions for baking and allow to cool completely before decorating.
Place candy melts and coconut oil in a microwave-safe bowl. Microwave in 30-second intervals until completely melted, mixing in-between each interval.
Line a clean working surface with wax paper. Dip half of each cookie in the melted candy and place gently on lined surface.
Top with sprinkles and let set completely.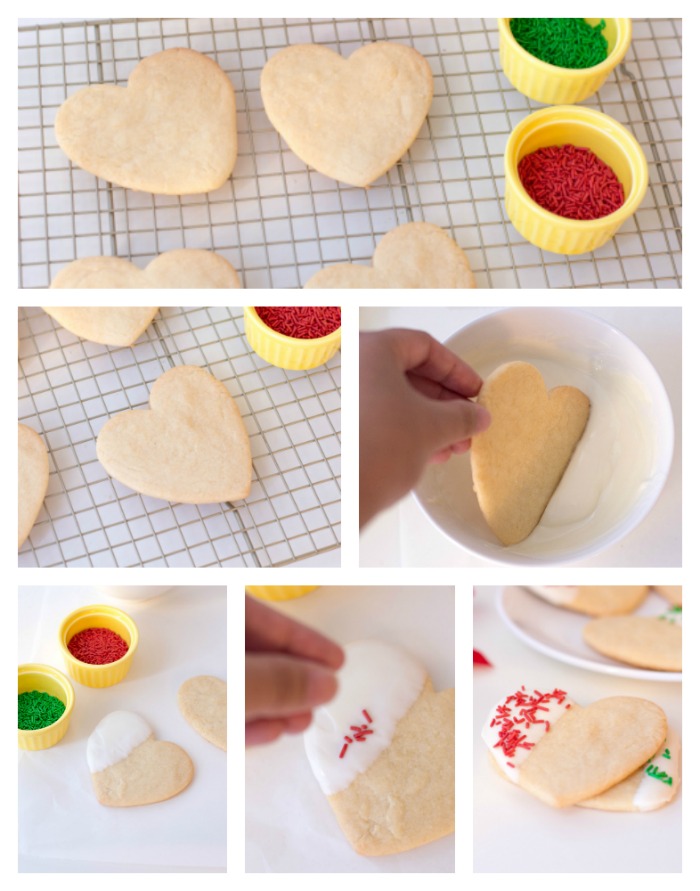 Everyone will surely love these heart-shaped Christmas cookies. Leave a few out for Santa and he will be delighted! Tell me a comment below what some of your favorite Christmas cookie flavors are.