Are you still deciding on the perfect gift for someone on your shopping list? We have just the thing! Everyone loves snacks and sweet treats, right? Well, take a look at this fabulous collection from GourmetGiftBaskets.com! It is both gorgeous AND mouth-watering, making it an amazing Christmas gift!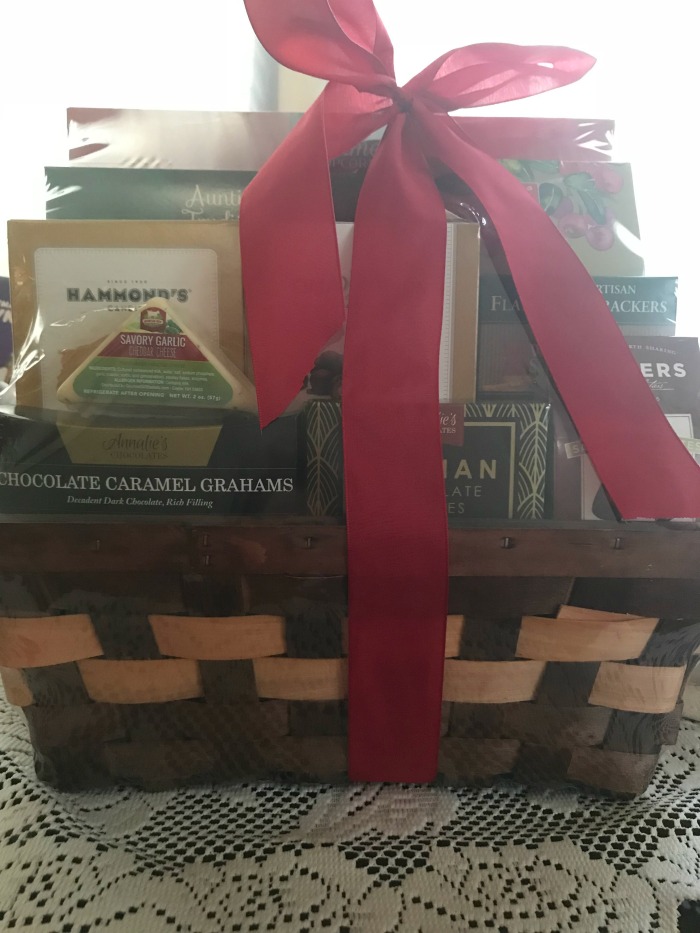 For 15 years, our family has shared our love of gourmet foods with others around the world by creating award-winning, handcrafted gift baskets.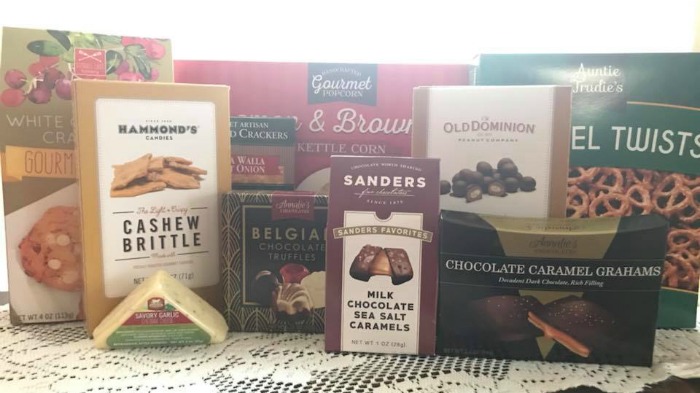 You will enjoy the delicious Classic Christmas Gift Basket! It has an amazing and mouth-watering arrangement of classic holiday treats and delectable gourmet snacks in a gorgeous woven basket. Spread a little holiday cheer with handcrafted popcorn, Belgian chocolates, premium cheese and artisan crackers.
Contents include:
Belgian Chocolates by Annalie's Chocolates
Cinnamon & Brown Sugar Kettle Corn by KingOfPOP.com
Milk Chocolate Sea Salt Caramels by Sanders
Savory Garlic Cheddar Cheese by Mountain View Cheese Co.
Dark Chocolate & Caramel Smothered Grahams by Annalie's Chocolates
White Chocolate Cranberry Cookies by Kimball Lake Bakery
Twice Dipped Peanut Butter Double Ups by Old Dominion
Pretzel Twists by Auntie Trudie's
Walla Walla Sweet Onion Flatbread Crackers by Partners
Cashew Brittle by Hammond's Candies
If you still have names to cross off on your shopping list! Give your family and friends a gift they can't resist! Visit GourmetGiftBaskets.com and choose from their fabulous array of delectable delights! There is something for everyone on your list!
Connect socially with GourmetGiftBaskets.com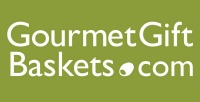 GourmetGiftBaskets.com is now on our Mega Merry Christmas Gift Guide. You can view it HERE.