Hit the Road with Smuckers and Walmart – Perfect for all of your Snackation Needs
This post may contain affiliate links or I may have received the product free in exchange for my honest review. See full disclosure for more information.
Disclosure:  I was recently asked by The J.M. Smucker Company to create some unique tips for summer and I wanted to share with you.
My family and I really seem to road trip places a lot in just the few months that summer brings us.  This year we have already traveled to New York twice and Los Angeles, CA.  In just 10 days, we will be taking another fun road trip to Orlando, FL and spending a week there before we come back home and prepare for a new school year.
Items that I like to have on hand are quick and simple things that everyone loves and a good source of protein and energy.  Traveling can be very expensive if you are constantly eating out and I like to keep a few staples on hand to reduce the cost of traveling.  Two of my favorite items are classic Jif Peanut Butter and delicious Smucker's jelly.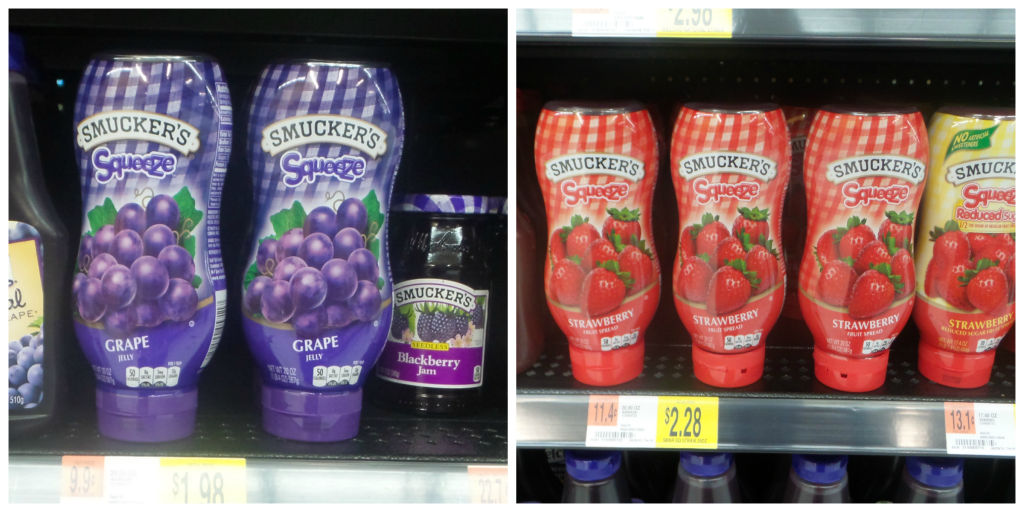 You can never to wrong with PB&J on a long road trip.  The best part is that Smucker's and Jif offer each in a package that is portable and easy to use.  The Smucker's Squeeze comes in our two favorites – Grape and Strawberry, and I purchase both because the family likes both flavors. These bottles are easy to spot on my Walmart store shelf with their bright and colorful packaging and tantalizing pictures on the front.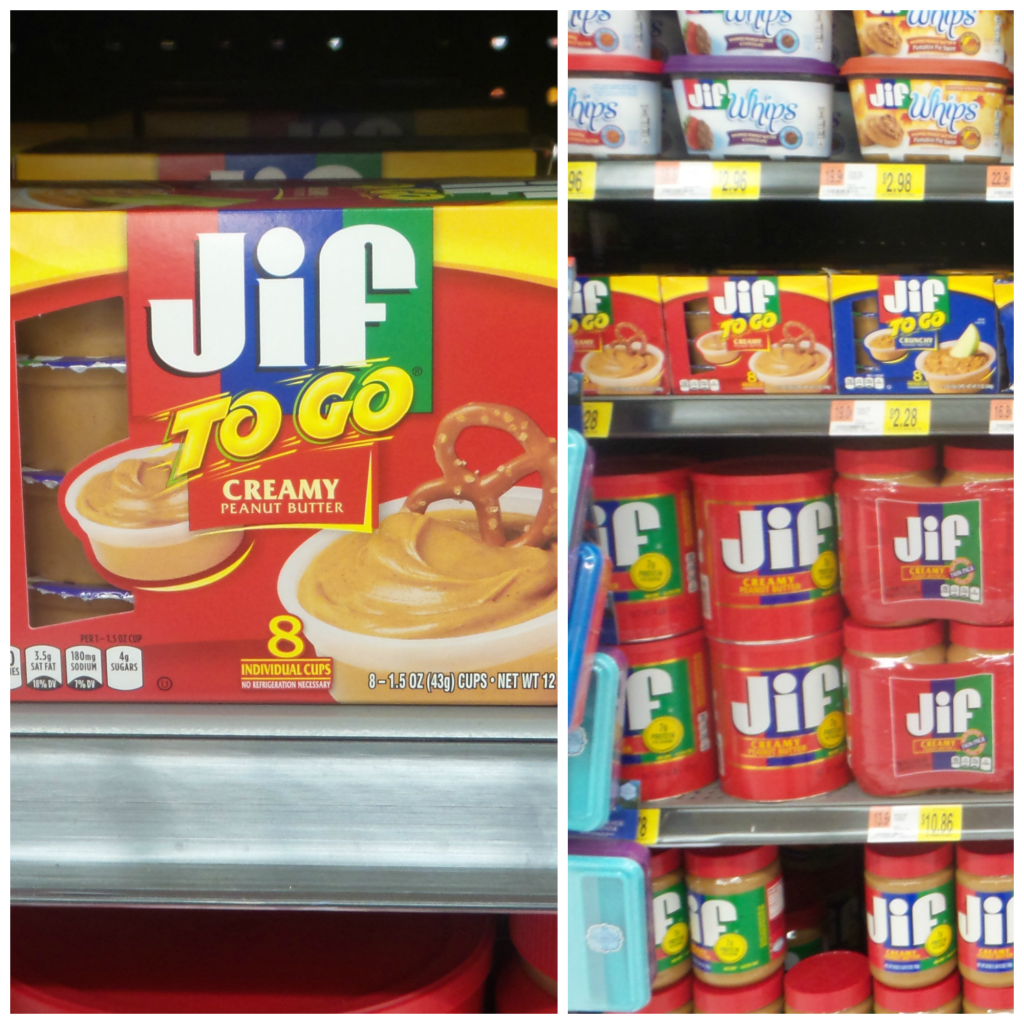 Another classic is Jif Peanut Butter.  Available in the traditional jars, they also come in the convenient dipper packs easy for my kids to enjoy and throw away the container when finished.  What I love most about these dippers is that it is perfectly portioned for a boost of protein and when coupled with fruit or veggies, it is a nice, healthy combination.  Traveling can be tiring and having a resourceful product like Jif that is shelf stable and can stay at room temperature is perfect.  We are excited to try the new Jif Whips on our next trip in just a couple of weeks.  The kids are debating which to try first, the Peanut Butter and Chocolate or the new appealing Peanut Butter and Salty Caramel.  My vote is for the PB & Salty Caramel personally.
To give the trip a little bit of a giggle-factor, I have a few recipes for fun Bento Box lunches and we sure will have a great time as we try to figure out each on as we open it up along the road.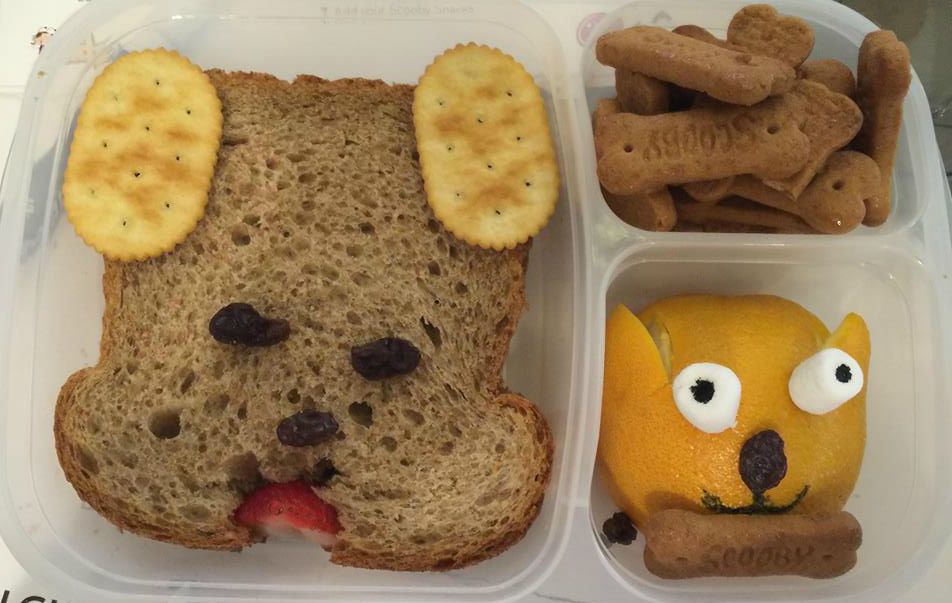 This wags-worthy lunch is filled with just the right variety of snack-y goodness. With delicious fruit, a healthy PB&J sandwich, some crackers and a tasty graham cracker dessert, this box is one my family really loves.
I am ready to head back to Walmart to pick up more Snackation foods for my family and to travel along the road with.  Jif and Smucker's are on the top of the list and I cannot wait to share more fun Bento Box lunches and other fun snack ideas that truly are worthy of the road trip term – Snackation!