How to Avoid a Griswold-Style Summer Vacation
This post may contain affiliate links or I may have received the product free in exchange for my honest review. See full disclosure for more information.
Despite the endless stressful misadventures of the Griswold family, Global News reported that "National Lampoon's Vacation" earned more than $71 million and was a blockbuster smash. We all have our favorite moments in the film we love to cringe over. But watching the movie unfold, and actually living through it, are two different things. Learn from the Griswold's disastrous summer vacation and turn it into an opportunity to create the best trip possible for yourself. Here's how to get started.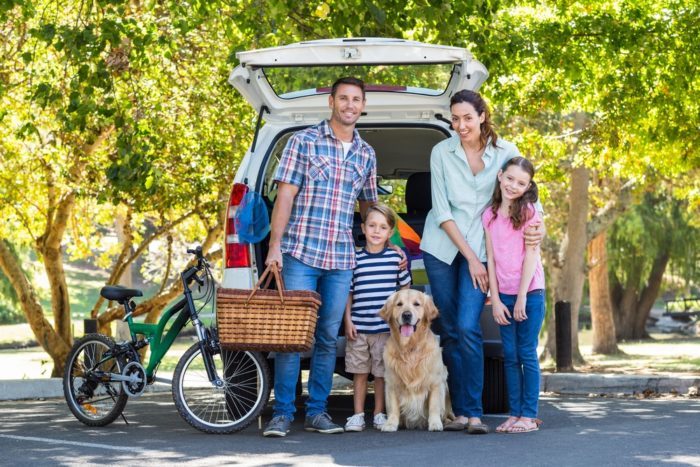 Protect Yourself from Mishaps
If you're like the Griswolds, mishaps follow you everywhere. Before you head out on an epic road trip with cranky kids in tow, make sure you've covered the safety basics. Along with your usual vehicle insurance, invest in roadside assistance like AAA that can come out and help fix a flat or tow your car without stress. You should also consider an extended warranty on your car that can give manufacturer style coverage to protect your vehicle. The Griswolds could have desperately used that kind of extended warranty when they ended up in a hideous lemon of a station wagon called The Wagon Queen Family Truckster. 
Choose the Right Destination
Remember when the Griswolds showed up at Wally World Amusement World after dozens of disasters only to discover it was closed? It should go without saying that you should make sure your goal of hitting the theme park or relaxing at the beach is actually attainable, and without any impending closures or influx of major crowds from a festival or event. It's also important to book accommodations in advance instead of just winging it or you could end up with a terrible motel room like the Griswolds, or no room at all. 
But you should also pause and consider what makes your vacation worthwhile in the first place. If you want to relax and create family memories, a hot and crowded theme park isn't the place to do it. Or staying at the beach might not be the place to go if you want to spend all day biking, exploring, and hitting area museums. Gather up your family and get input on what everyone wants to do and try to find a compromise. 
Plan Ahead
Going with the flow on a summer vacation can feel like a carefree adventure full of possibility, but could also lead to disaster. Remember when Clark Griswold got lost downtown and ended up in a dangerous neighborhood while trying to find a hotel? Today we have GPS technology to keep us on the road and on the right path, but you still need to plan ahead. Estimate where and when you'll stop, and map it out in advance in case your technology proves unreliable along the way. It's also wise to purchase any attraction tickets in advance to ensure availability and resting easy that your dream trip is secured. 
Design a Flexible Schedule
Summer vacation should be low-stress and a chance to just relax and enjoy yourself. Although some careful planning can keep things running smoothly, you should also allow for plenty of flexibility and downtime. A day at the beach is likely enough for one day instead of adding on parasailing, a water tour, and fishing. Or heading to the theme park might mean hitting five or six rides and calling it a day instead of cramming it all in. The trick is keeping your schedule structured while still making room for flexibility so you're always in control and avoiding unnecessary stress.
Always Have a Back-up Plan
We don't recommend taking the law into your own hands like Clark Griswold and forcing his family's way into a closed theme park. Instead, come equipped with a back-up plan. If your beach trip gets rained out, look at indoor pools, movie theaters, and arcades for a quick pivot. Meanwhile, the overcrowded theme park that turns out to be a bust could just be an opportunity to explore. Look for less popular theme parks or nearby attractions to create a spontaneous, unexpected surprise for your family.
Your own summer vacation can be a huge success with the right safety and planning in place. But remember that some bumps in the road are a normal part of a summer vacation, and can actually enhance the experience. One day you'll look back and laugh at your own mishaps. Hopefully, they will be a little less disastrous than the Griswold's own summer vacation.