How to Save Money on Your Transport
This post may contain affiliate links or I may have received the product free in exchange for my honest review. See full disclosure for more information.
Amidst all the costs of life, getting yourself from A to B can be one of those that creeps into your weekly budget in unexpected and exorbitant ways. It doesn't matter if it's domestic or international flights that are eating away at your finances, or the cost of taxis and public transport around your locality, there are always ways to cut down on the costs of transport without inconveniencing yourself in any way. Here are some of the main forms of transport, and some ways for you to save money on their use.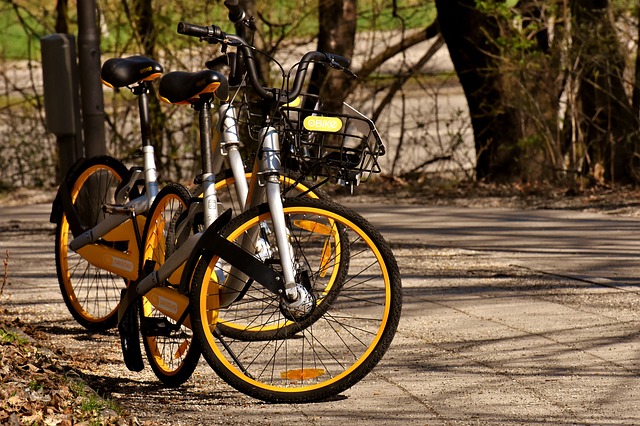 Flights
Air travel has been naturally cheapening over the years thanks to healthy competition in the airline sector and the wide availability of seats to all destinations, whether short- or long-haul, but if you're a regular flyer or someone who's looking to book flights to a far-flung country for as cheap as possible, you'll want to know how the market works. Research following price comparison websites, airline deal announcements, and additional flightpaths will guide you to the cheapest-possible flights, with the golden rule always applying: book long in advance.
Cars and Vans
Vehicles for personal use can quickly become a financial burden, either in their fuel costs or when they begin to malfunction: a problem with purchasing second-hand cars or vans. To avoid being hit by sky-high repair bills, it's sometimes best to bite the bullet and make an investment on a new vehicle like those offered for discount rates at Vansales.com; not only will you get the cutting edge performance and fuel efficiency, you'll also be looking at favorable warranties and the likelihood of a well-running vehicle you can trust in.
Private Hire
Alternatively, it's perhaps a smart idea to thoroughly consider just how much you use your vehicle, and whether it's not a more efficient idea to sell in order to free up some funds for investment. That's of course on the proviso that public transport and private hire will be a cheaper alternative to fit your needs, which is of course not a guarantee for anyone who commutes in areas rarely frequented by buses, or who works in an industry that requires the transport of materials. Be honest with yourself and attempt to calculate costs so that you're not overspending on your day-to-day transport.
Walking and Cycling
The final tip is to maximize the free forms of transport that'll help you keep fit and healthy at the same time as getting you from A to B. A bicycle is a small investment that should get you around your locality with ease and requires little maintenance costs – though it's important to invest in a good bike lock – while choosing to walk to your local store instead of driving saves on the cost and emissions of fuel, giving you the opportunity to listen to music or podcasts in the happy knowledge you're saving money and the environment with your transportation choices.
There's plenty of ways to save on transportation costs, so follow up on these tips to reduce your budget's expenditure on getting around.