Want to Travel? These Jobs Make It Possible
This post may contain affiliate links or I may have received the product free in exchange for my honest review. See full disclosure for more information.
There are multiple reasons (or excuses) that people don't travel, even if they want to. One of the biggest being the cost of traveling, and another big reason is the responsibilities of their job. Even people who work remotely will often worry about traveling because of the disruption it could cause in their workflow. With tools and resources like eChecks, which make it possible to send and receive checks via email no matter where you are, there are very few excuses left to make.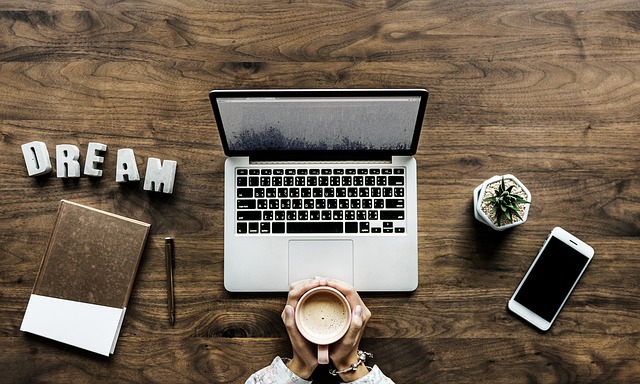 If you want to travel but are worried about taking time off work, you don't have to give up one or the other. There are ways that you can have your cake and eat it too. By finding a new job that allows you to travel or makes it possible to work no matter where you are, you can enjoy the best of both worlds without worrying about a disruption in workflow, running out of money, etc. Here are some of the top jobs that make traveling possible and easy:
Flight Attendant
As a flight attendant, your job is to travel. While you may not have complete say in all of the destinations you'll head to, you will get the chance to travel and see the world—or at least the country—and enjoy new sights and cultures you never have before. Whether on a layover or in your time off using perks you've earned from your employer, becoming a flight attendant will give you the chance to travel and see all the things you want to see without having to worry about missing work.
Online Tutor
School can be difficult so, whether they need physics homework help, help with their math, tips for studying for their literature exam, or any other subject in school, people will turn to tutors to get the assistance that they need. If you have a degree or excelled in a few different subjects or one in particular, you may want to consider becoming an online tutor. As an online tutor, you have the freedom and flexibility to travel anywhere in the world and still give lessons from the comfort of your hotel room through your computer. During your free time, you can explore and adventure, and during your downtime, you can teach and earn a living.
Photographer
Photography is a great creative outlet, but it can be a great business as well. Whether you do wedding photography, landscape photography, or freelance taking photos of whatever you like and selling those photos online, it's a great business to get into if you want to travel. You can work for companies like National Geographic, collecting images for the stories they tell, or you can freelance on your own and travel to brides all around the world to capture ever-lasting memories of their big day. Since it can be done from anywhere, nothing is keeping you in one specific spot.
Freelancer
There are a lot of different things you can do as a freelancer. You can do graphic design, consult for a company on their social media, write, build websites, etc. Whatever it is you choose to do, if you do it remotely, nothing says you can't travel the world and do it from wherever you please. While you may need to go into a client's office for a consultation now and then, the work you do can likely be done from any location in any city in any country, giving you the freedom and opportunity to travel as you please.
Blogger
Blogging is no longer something people do as a hobby—it's a full-blown business opportunity for those who do it right. Whether you want to blog about travel, fashion, politics, or any other topic, starting a blog and building up an audience can give you the opportunity to earn a living and to travel freely. Unless you're blogging about local news or something else in a specific region, becoming a blogger gives you the freedom to go wherever you please. As long as you keep your followers updated with fresh content, it won't matter where in the world you are.
English Teacher
There are several different ways to become an English teacher. While you can teach at a local school, you could start teaching online instead or join a program that takes you abroad to teach students in other countries. By teaching online or taking opportunities abroad, you have the chance to travel, experience new cultures, and take in what the world has to offer without having to worry about getting back to your hometown to make it to class on time or without having to find a sub at the last minute.
Where in the world do you want to travel most? What is it that's stopping you from going?