The Importance of Being Frugal on a Day to Day Basis
This post may contain affiliate links or I may have received the product free in exchange for my honest review. See full disclosure for more information.
If you're looking to save money, it's important to be frugal on a day to day basis – not just when it's convenient. Being frugal is essential to help you save in the long term. Here are some aspects of life in which it is essential to be frugal on a daily basis, so as to not end up spending more money than you have, causing you to end up in a bad situation.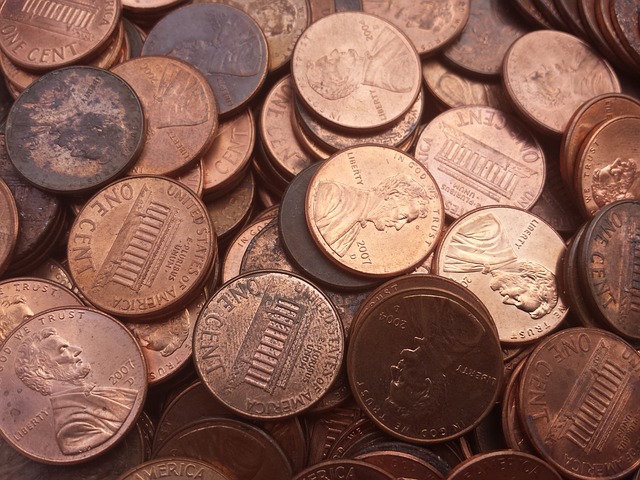 Think Ahead When It Comes to Food
Always plan ahead for meals. Frugal individuals take the time to have something low-cost and prepared for almost all meals.
Frugal people take extra steps to make meal preparation more convenient when time is tight.
The big step to this is meal planning that is written out in a place that is easily seen. This step will lead to easier grocery trips as well, because a list will be made directly from the written out meal prep list.
Frequently Use Community Resources
Most communities offer free or low-cost resources for residents. One example of this is a library.  Frugal folks will utilize the library for DVDs, books, study rooms, and meeting rooms.
Parks are also a great utilization of community resources. Many have hiking and biking trails that are free to use, instead of spending money on an expensive gym.  Parks often times offer free entertainment throughout the year that can include; food, drink, music and carnival rides.
The trick to finding these resources is looking. By visiting the community website, reading local publications and visiting the library, a frugal person can find many low-cost activities.
Buy Household Supplies in Bulk
Buying non-perishable household and food items in bulk is far cheaper than buying in smaller amounts. Plus, buying in bulk saves time from going back to the store again and again for the same item.
Only buy these items in bulk when it's needed. Refill the items when a sale is being advertised.
The other advantage to buying bulk is that it is easily seen when an item is running low in the household, as opposed to buying the item one at a time and not noticing when it has run out.
Buying in bulk also means if you're undertaking a home improvement project on a budget, you'll want to bulk purchase items like quality and affordable blinds rather than buying single and differentiated blinds for each and every room.
Think Long-Term When It Comes to Overall Finances
Frugal individuals oftentimes plan for the future, many times ten to twenty years down the road. Non-frugal people usually only plan for ten to twenty days in advance.
This type of frugal behavior leads to a life of little to no debt and many people that live this way have a substantial savings. This means spending less than is earned in a paycheck.  Frugal individuals do not live paycheck to paycheck.
Items that should last long-term—like a mattress—should be purchased for quality first since a high-end mattress will last you ten or more years. Shop for high-quality mattresses by first checking out review sites and then comparing consumer reports.
Long-term planning also means keeping up with home repairs. Instead of waiting for the plumbing to go on the fritz and dealing with costly emergency repairs, schedule routine plumbing checks as well as other routine home maintenance services.
Shop Used Before Buying New
When an item is needed in the home many frugal people shop consignment before they try to find the item new. This can also be done using online options such as Craigslist.  This saves the person between ten and twenty percent on what would have been spent for the item new.
There is also an environmental benefit from buying used. This will keep many materials out of landfills by buying gently used items.
Frugal People Often Have Friends Who Are Also Frugal
When thrifty people have thrifty friends, it is easy to compare notes and find the best deals for items. It would be very hard to be frugal if your friends were big-spenders. Your thrifty friends can give you insights on where to find the best value travel hair dryers or the best budget car rental service. Whatever items or services you need that come up, check with your pals first to see where they have found the best deals.
Most frugal people meet these friends through community projects and organizations. These activities attract a wide variety of individuals that are often times very thrifty.
Try a Variety of Activities, As Long as the Activity Is Low-Cost
Local newspapers, websites and public radio are a great resource for finding out about activities around the community.
Many of these activities may not seem 'cool', but often times turn out to be quite fun, and often times free. This will open up a whole new world of things to do around town.
Playing online casino games at Casinor or free online games in general are also great ways to spend your recreational time without having to shell out money for gas.
Frugal Individuals Renew Through Action, Not Purchase
Thrifty people often take the stresses of life out using low-cost measures, instead of retail therapy. For instance taking a jog, or kicking around the soccer ball are great, free ways to reduce stress.  Picking up a book is also a great low-cost way to relieve the stresses of the world.
Reliability Is a Primary Virtue
This goes in the vein of looking long-term. Frugal people often go back to the same reliability of things that have always worked.  For instance, if you are a homeowner, you want to shop around for the best home warranty companies. Having a home warranty means that when something does happen, you'll already be covered and won't have to worry about footing repairs and other costly bills on your own.
Research is a big part of the process of buying frugal and getting the biggest bang for the buck.
Mutually Advantageous Options
This is the kill two birds with one stone strategy. Make one trip instead of two, or use reusable containers, or look for items that can multitask.
Look for the best possible value that can be extracted from spending.