Keep Cooped Up Kids Learning, Exploring and Engaged with New Titles from National Geographic
This post may contain affiliate links or I may have received the product free in exchange for my honest review. See full disclosure for more information.
Kids need to keep their brains and imaginations going while being at home and these great new titles from National Geographic Kids will help them learn about our magnificent oceans and other great life that is part of our great home called Earth!
National Geographic Kids
Books has always been the gold standard when it comes to making learning fun for kids. This Spring, they are debuting two new titles that are not only fantastic boredom busters that will keep cooped up kids engaged for hours, but they are also trusted resources that weave in important topics like science, technology, conservation, culture and codebreaking in a FUN way.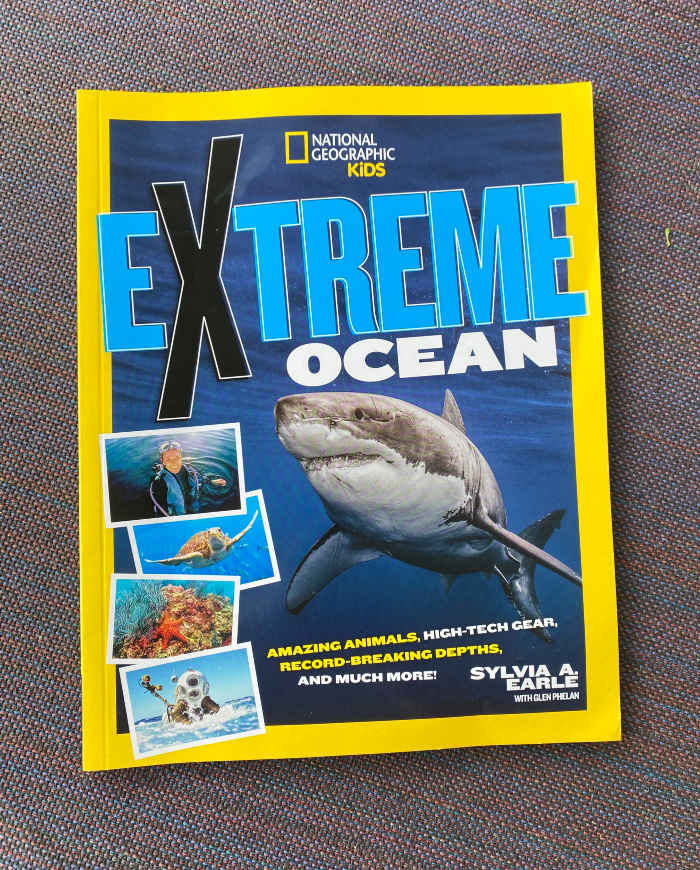 Extreme Ocean: Amazing Animals, High-Tech Gear, Record-Breaking Depths and Much More by National Geographic Explorer Sylvia A. Earle (National Geographic Kids Books, March 2020, Ages 8-12) ***A perfect pick for World Ocean Day (June 8th) and Shark Week in July***. Discover the most outrageous aspects of the deep blue — from record-breaking depths to towering tsunamis, underwater giants to tiny sea creatures — along with ocean conservation challenges and what kids can do to help. An action-packed combination of science and adventure, famed National Geographic Explorer Sylvia Earle leads readers on an in-depth tour of life beneath the waves. Come face-to-face with whales and sharks, learn about the newest and most hi-tech ocean gear and gadgets, experiment with hands-on activities, and join Earle as she recounts her most daring dives. Packed with fascinating tidbits, animal profiles, and up-to-date science, each chapter combines stunning photography with fun, accessible text. Perfect for curious kids, ocean lovers, young explorers, and the classroom. Extreme Ocean reveals the mystery, majesty, danger, and — above all –the importance of our ocean.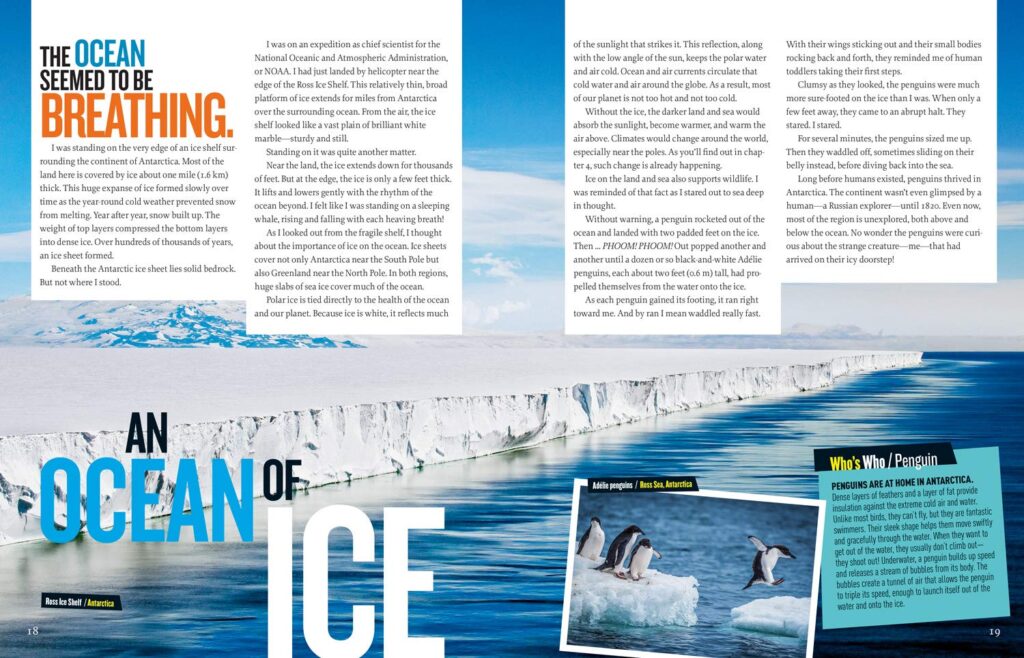 You can purchase Extreme Ocean on Amazon.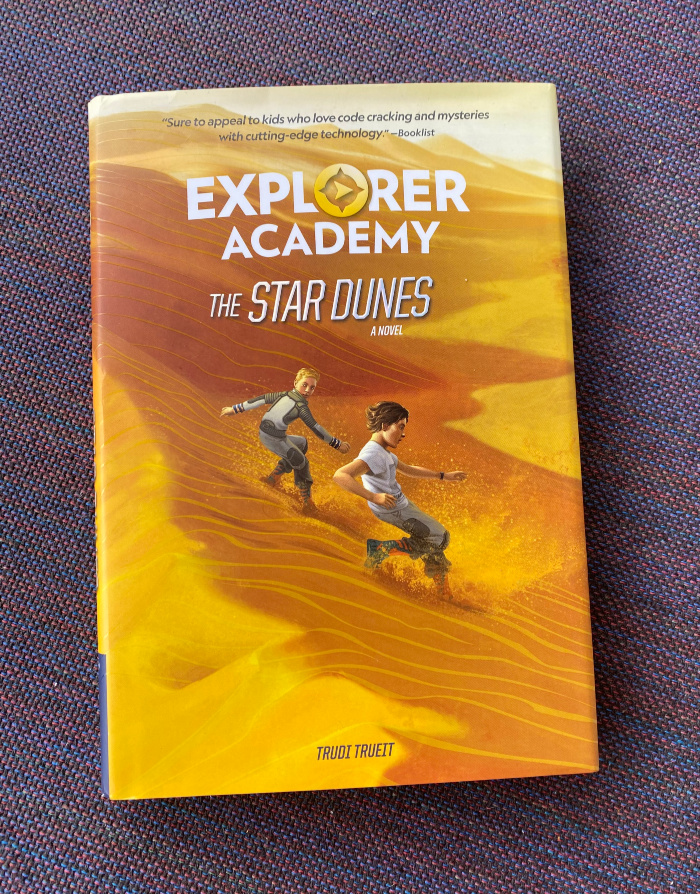 Continue the adventure with Explorer Academy: The Star Dunes by Trudi Trueit, the fourth book in the popular fact-based fiction series (National Geographic Kids' Under the Stars; March 2020, ages 8-12). Deemed "captivating" by the editors at Parenting.com and "exciting, fast-paced" by Booklist, the series is filled with thrilling adventures, high-tech cadets, cool science, far-away lands, and codes to crack.
Follow 12-year-old Cruz Coronado during his time at the prestigious Explorer Academy, where he and 23 kids from
around the globe are training to become the next generation of great explorers. In addition to making new friends and attending cool classes, Cruz must also work to unlock clues to his family's shadowy past if he is to solve the mystery of his mother's untimely death. In this exciting follow-up to The Double Helix, a major discovery catapults Cruz and the Explorer Academy team into the limelight and they head off to Africa. Cruz and his fellow recruits tackle challenging missions to dispense life-saving medications to gorillas, thwart pangolin poachers and capture images of the last known cheetahs in Namibia — all the while discovering that protecting the world's threatened species is dangerous business! After yet another strike from Nebula, someone close to Cruz ends up on the brink of death, leaving the ship in turmoil and Cruz and his team down a major player. The discovery of his mom's next clue leads Cruz to a vast desert — and just when he thinks he's run out of leads for solving the mystery of her tragic disappearance, an unlikely ally helps him pursue another piece of the ongoing puzzle. Can Cruz and his team stay one step ahead of Nebula and find the next piece of the hidden cipher?
You can purchase The Star Dunes on Amazon.
Stay socially connected to National Geographic Kids for all their latest research and new products: