Make Cleaning Up the House for Summer Easier than Ever
This post may contain affiliate links or I may have received the product free in exchange for my honest review. See full disclosure for more information.
Summer is upon us, and there's barely any time left to prepare yourself and your house if you want to enjoy the warm season. Below are great, easy ways to get your house in shape in almost no time at all.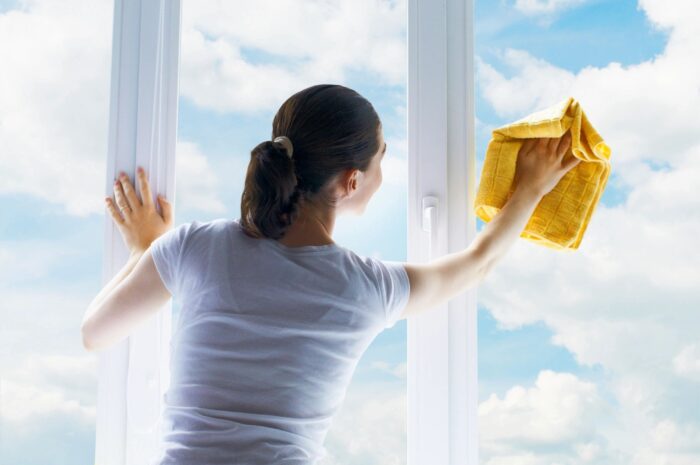 Let the Sunshine in
Summer is all about open spaces, sunlight, and lots of fresh air. So, take a look at your windows and sliding doors to make sure they all open smoothly.
Some of them might have gotten stuck during the long winter days when an open window was the last thing you wanted. As well, clean those windows again to let the sunshine stream in without any signs of streaks.
Decluttering? Choose Climate Controlled Storage
Speaking of sunshine, the bad part about letting in too much light is that it makes you realize just how cluttered your house is. If you want some room to breathe, look for a climate storage unit in your area.
This unit is a cheap and efficient way of storing all the stuff you don't need or use at this time. Maybe you don't know where to put all your winter clothes, your comforter or those thick carpets you don't need this time of the year, so get them out of your way.
Put the things you don't use into storage, from an antique cabinet to a DVD collection. They're still valuable, so look for one of these units as they allow you to store your stuff in a climate-controlled environment.
Hot temperatures and extreme humidity are a risk for your stuff. It would be a shame to see your possessions ruined by mold, mildew and bacteria if they're not put into proper storage.
Clean Your Outdoor Furniture
Take the covers off your patio furniture, vacuum every piece, and clean them. Use a damp cloth and a water and dishwasher solution. If you are looking to save some time and enlisting the services of professionals, consider BG011 Cleaning Services to help you with your cleaning needs. Now is the time to apply a coat of lacquer to protect your outdoor furniture from the elements too. By the way, that self-storage locker would be a great idea to keep your furniture over the cold season.
Keep the Bugs Away
When the weather is not too hot, you might want to leave your windows open. The problem is that no one wants to spend a whole night chasing bugs and pesky mosquitoes.
To avoid that problem, put filter screens on your windows or patio doors. For extra protection, place colorful pots of basil, mint, lemon balm, citronella and lavender on your windowsills as they are natural bug-repellents.
Organize a Yard Sale
Summer is yard sale season, and you should use the opportunity to get rid of some stuff you no longer need. Since the kids are on holiday, have them go through their rooms and gather old toys they don't use anymore or clothes they have outgrown.
Promise them they'll get to spend the money earned from their belongings as they please, or at least part of it, to ensure their cooperation. Make sure they don't try to sell the cat as well!
Conclusions on House Cleaning
See how easy it is to clean up the home for summertime? The tips above are good ones to bdo year after year. Good luck and happy summer!