The Best Things to Do in Pennsylvania
This post may contain affiliate links or I may have received the product free in exchange for my honest review. See full disclosure for more information.
Pennsylvania might not be the first place you think of when planning a vacation, but there are plenty of reasons to visit this beautiful state. Beautiful during every season, the countryside of Pennsylvania is simply stunning and offers visitors a chance to see natural beauty at every turn.
Fans of chocolate will love to visit the town of Hershey, while foodies will enjoy the Philly cheesesteaks available at most delis. So, if you're planning a trip to Pennsylvania soon, make sure you check off these activities while you're there!
See the valleys
The south-eastern area of Pennsylvania is home to Brandywine Valley, famous for its gorgeous countryside and sumptuous wineries. With farmers' markets, specialty shops, performing arts, galleries, and villages, this area is well worth a visit if you happen to be passing by. Fuel up in one of the many farm-to-table eateries before wandering through the vineyards, soaking up the sun and connecting with the land.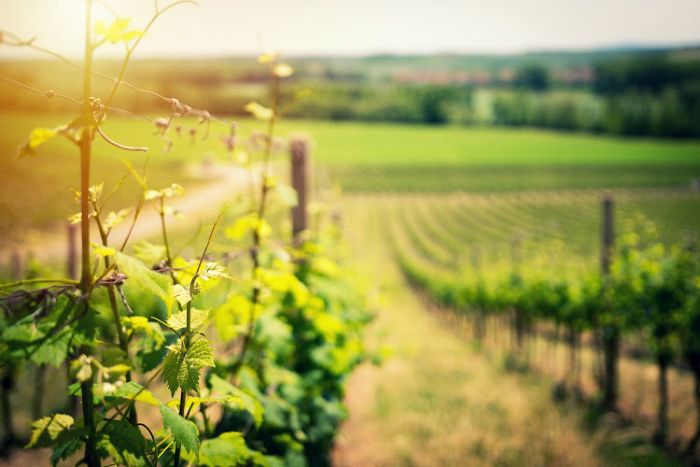 Check out the vineyards of Brandywine Valley
Take a road trip
Spending time with loved ones, eating road snacks, playing games, and taking in the scenery is something that everyone needs to do at some point in their lives. Pennsylvania has so many scenic routes that taking a road trip through the state is an absolute must.
Whether you want to wind precariously over the Delaware River or take a trip through the mountains, there is an option to suit everyone. Just make sure you pack enough snacks, create a road trip playlist on Spotify, and enjoy online games like poker and scrabble to keep you busy along the way!
See the Liberty Bell
The Philadelphia Liberty Bell and the Independence Hall just over the road from it are two of the most historically important places in the States. Serving as potent symbols of the birth of the United States as we now know it, the Liberty Bell and Independence Hall are famous for their symbolic message of universal freedom.
They are located in the 45-acre Independence National Historical Park, a stunning attraction in itself is free to visit, so it's great if you're into saving money on your road trip.
Head to Hershey Park
Hersheypark is every bit as sweet as it sounds. With more than a dozen roller-coasters, 15 water rides, and 65 other exhilarating rides, it's almost impossible to visit here and not enjoy yourself. Make a day of it and rent a cabana on the boardwalk to kick back and relax when you're not hurtling down water slides or filling up on cotton candy and hotdogs.
Visit Fallingwater
Fans of architecture, nature, and engineering will appreciate this National Historic Landmark, which has become a hugely popular attraction over the years. The first thing visitors notice is the sheer beauty of the surroundings, truly a wonder of the natural world.
After making your way through the grounds, you will come to the house itself, a unique 1930s structure designed by Frank Lloyd Wright and built over the waterfall in an impressive feat of engineering and architecture. Whether you want to ride a roller-coaster or soak up the scenery, Pennsylvania is the place to be.