Mother & Daughter Personalized Puzzle Piece Necklaces Are Perfect Gift
This post may contain affiliate links or I may have received the product free in exchange for my honest review. See full disclosure for more information.
The birth of a child is one of the most moving and memorable moments in anyone's life. For the mother, it is a journey unlike any other has and only other mother's can understand this journey of pregnancy to birth.
When a family has a new little bundle of joy added to their family, it has become tradition that you give a gift for the new baby. While it is nice to give useful items like diapers, clothing and more, I always like to step outside of that box and give a gift that is unique, memorable and can last a lifetime. Kaya Jewellery is just the place to provide that gift that the recipient will adore.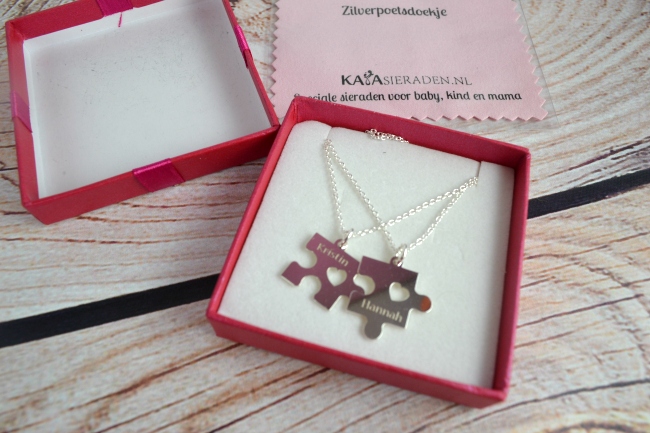 More about Kaya Jewellery
Kaya Jewellery make beautiful jewellery to commemorate the special moments such as births, baptisms, birthdays and communions. They also make jewellery for the little bridesmaids as well. With Kaya Jewellery, you can also find many silver jewellery products, made especially for proud mom, including unique jewellery sets for moms and their little girls, which emphasize the special bond.
When I was a child, giving the gift of jewelry was a special event that a family member or the mother shared with the child. Today, I am 43 years old and I have a special golden ring that was given to me and I still have it to this day. When I gave birth to my daughter, it was the most special moment in my life, and nothing has compared to that day. Time has passed and memories have come and gone, but I will never, ever forget the vivid details of the day I gave birth to her.
To commemorate that bond, I found these delightful sterling silver puzzle pieces with hearts set that symbolizes the connection she and I have as mother and daughter. They are available in adult (45-50cm) and children sizes (38-48cm). The chain and pendant are both made of .925 Sterling Silver and each piece is uniquely handmade. Once completed, each piece comes wrapped in a beautiful pink gift box that is ready to give to the recipient.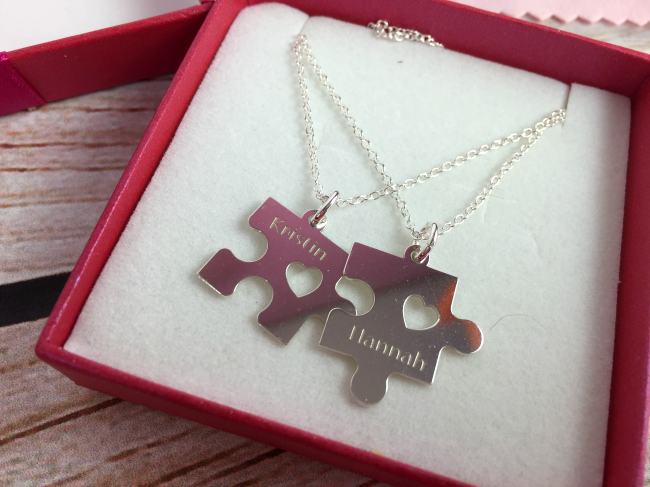 As you can see, each piece has our name on it and I absolutely LOVE the quality and symbolic meaning of this set. I cannot wait for her to open it up and see the pure delight on her face. I know this gift will have a much of a special meaning for her as it does for me.
Whether you have a baptism, wedding, new birth or more, Kaya Jewellery is the place you will want to purchase your next gift. Image the delight the recipient will have knowing thoughtfulness and love that went into choosing it for them.
Be sure to stay connected socially with Kaya Jewellry for all of their latest product and savings info