Mother's Day or Father's Day Gift Ideas
This post may contain affiliate links or I may have received the product free in exchange for my honest review. See full disclosure for more information.
Looking for that perfect Mother's Day, Father's Day or even a great grad gift? Here is a great round up of product ideas you can review and check off some of those gift-needs this season.
Father's Day / Mother's Day
Puffin Drinkwear is on a mission to bring fun and celebrate good by creating fabulous drinkwear to keep your beverages cold. Their tagline of Fun Together is no accident. Puffin products work 20 percent better than a standard koozie. Puffins Drinkwear prices range from $12.95 to $21.95 and are available online at Puffin Drink Wear and in over 4,000 retail locations in the US and Canada including every R.E.I store. Puffin is the perfect gift for Mom or Dad or hikers, bikers, skiers, fishers, boaters, park goers, back yard bbq's, you name it!
EVXO Cosmetics is a female-owned, LA-based makeup and body line with vegan, organic, gluten-free, cruelty-free, sulfate-free and parabon-free products. Their products combine all-natural nourishing ingredients to leave your skin feeling healthy while providing long lasting coverage. With Evxo, you'll never have to choose between high quality ingredients and healthy skin! Each product is formulated from scratch with the skin in mind so that with each use of their products your skin is constantly looking radiant yet natural. EVXO's collection of affordable clean cosmetics features mascara, foundation, lip stick, bath and body, and more. Products range from $7.99-$33.99 All products are available online at Evxo and Amazon.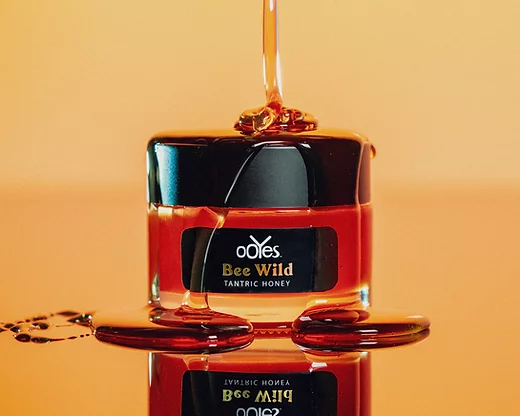 oOYes
oOYes is a sex positive lifestyle brand that creates cannabinoid infused sex products that have cannagasmic formulations for ecstatic sex. oOYes' product line of infused oils, massage candle, elixirs, are rich with CBD, CBG, and other powerful ingredients designed to improve your sex life and bring you earth shattering experiences. Products range from $9.99 to $69.69 and make for the perfect gift for any lover. Available online at oOYes.
Food / Beverage Gifts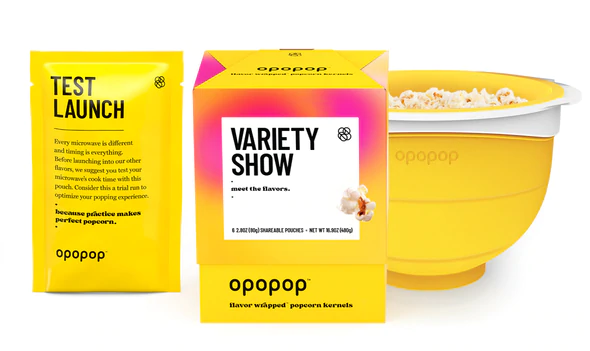 Opopop Gourmet Popcorn
As one of the fastest growing snack startups, Opopops is reinventing the popcorn industry with their proprietary Flavor Wrapped Kernels — individually coated popcorn kernels that come in delicious flavors like Cinnalicious, Fancy Butter, Chedapeno, and Maui Heat. Opopop's farm raised popcorn kernels combine a secret technique and gourmet ingredients to create the most delicious wrapped kernel. Opopop also recently launched their new product offering, perfect for single size snackers: Peel + Pour Popcorn Cups. This interactive combo of raw Opopop kernels is paired with a mouthwatering flavor core. Peel + Pour Popcorn Cups are easy to make quick batches in Opopop's reusable silicone microwave popping bowl. Opopop has raised 640 acres of popcorn, handmade over 160,000,000 Flavor Wrapped Kernels, and produced 100,000+ Pop Cups. Prices range from $13.99 to $64.99 and are available at Opopop website.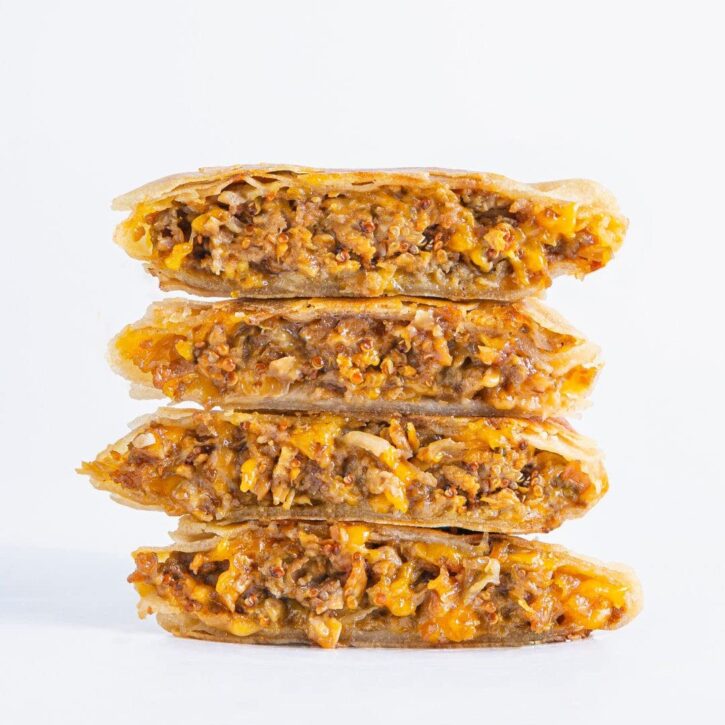 MingBings
MingsBings are a healthy plant-based version of the beloved Chinese street food, Bing. They come in 5 fun flavors including the OG veggie Bing, plant-based sausage and peppers Bing, fiesta Bing, and buffalo cauliflower Bing. Enjoy Bings as a meal, hand-held snack, dipped in sauce or any other way you'd like. Kids love them too! Freezer to plate in 15 minutes, pre-oiled, no prep needed, just heat and eat. Created by Ming Tsai, the founder of MingsBings, a chef, restauranteur, cookbook author, James Beard award winner, Emmy Award winner, and the host of the longest-running cooking show on PBS, Simply Ming. Beyond MingsBings' nutritional benefits, they give a portion of proceeds to Family Reach and the Dana-Farber Cancer Institute. Chef Ming Tsai also just launched MingsBings Dippers which include a collection of four versatile, plant-based, gluten-free, and dairy-free dipping sauces that can be used on Bings and beyond. MingsBings are available to ship nationwide on their website, Amazon and over 2,000 stores.
Daysmith Coffee+ is the fastest growing coffee brand in Austin, Texas. Their plant-powered ready-to-drink coffees with functional wellness benefits are making health-minded coffee drinkers' dreams come true. They recently launched the first vitamin-infused, low-sugar coffees that are both delicious and nutritious. Designed to provide balanced energy, focus, and immunity support, Daysmith's ultra-smooth coffees and creamy oat milk lattes are enhanced with unique vitamin blends to support your health and power your day. Available nationwide at DaySmith + Coffee .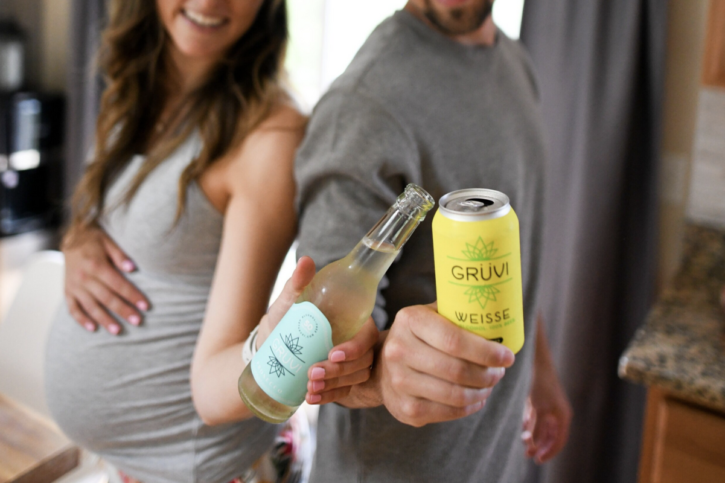 Gruvi
Grüvi makes the best non-alcoholic craft beer & wine on the planet. Enjoy a nice relaxing beverage without the guilt or hangover. You deserve it. Their product lineup offers a wide array of alcohol free options, including a non-alcoholic IPA, non-alcoholic stout, non-alcoholic pale ale, non-alcoholic sparkling wine and red blend; Purchase online at Gruvi

Mile High Spirits
Opening in 2011 in the heart of Denver's River North (RiNo) art's district before moving to downtown's Ballpark neighborhood in 2014, Mile High Spirits is Denver's Distillery – the OG's of urban distilling in the Mile High City. Crafting grain to bottle spirits for a fair price, they offer Bourbon, Whiskey, Vodka, Gin, Tequila, Rum and canned Moscow Mule – Punching Mule) at our Tasting Room bar and in 16 states coast to coast. Available at Mile High Spirits
Do you have some favorite gift ideas you want to share? Comment below telling us your thought.