Orange Jack-O-Lanterns Filled With Fruit Recipe
This post may contain affiliate links or I may have received the product free in exchange for my honest review. See full disclosure for more information.
Are you looking for a fun and delicious alternative to the classic pumpkin Jack-O-Lanterns?  Here is an easy and fun way to share some time with your family by crating a delicious fruit-filled Jack-O-Lantern everyone will love.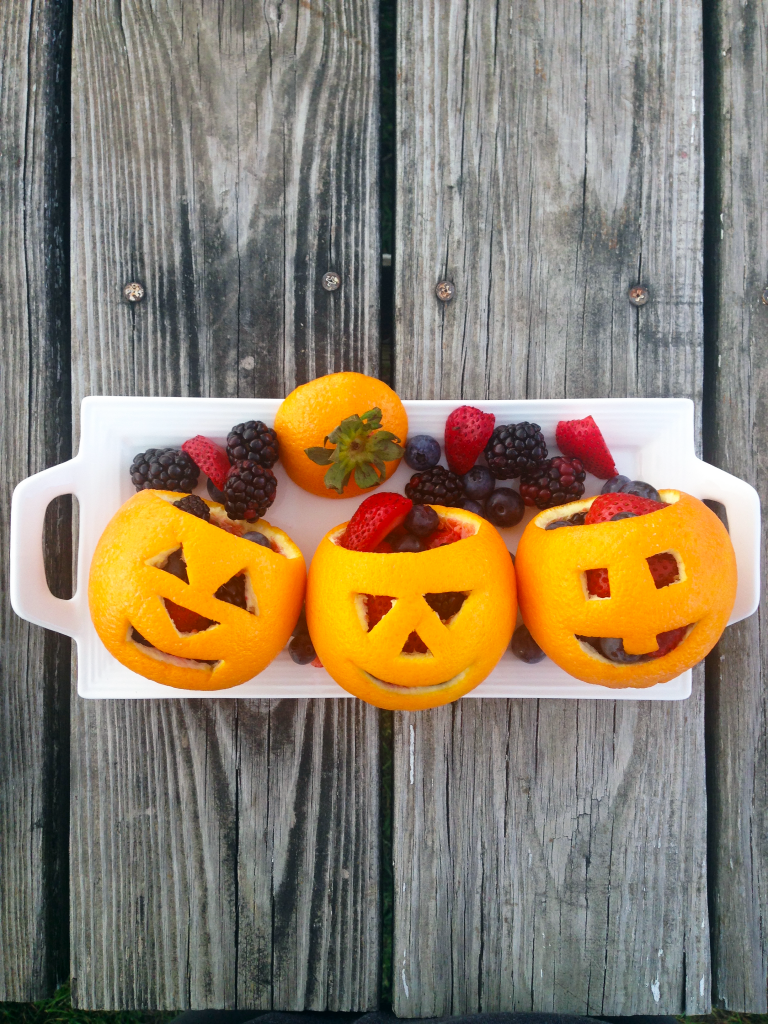 Orange Jack-O-Lanterns Filled With Fruit Recipe
Recipe type:
Halloween Holiday
Ingredients
• 3 Oranges (in this case I used Grapefruit Oranges)
• ½ cup Blackberries
• ½ cup Blueberries
• ½ cup Strawberries (sliced)
Instructions
Rinse all fruit. Dry.
Using a straight edged knife on your grapefruit orange, turn knife inward at an angle while making a complete circle. This will release the top of your grapefruit orange. Remove and set top aside.
Begin to remove the inside of the grape fruit orange by using a small spoon.
Place the grapefruit orange juice and pulp into a small bowl. You can save it and serve as a refreshing drink next to your treats!
Once the grapefruit orange is empty, use a small knife to cut out your jack-o-lantern face! Be creative. You can carve square eyes, triangle eyes, a smile,
or big teeth! Have fun!
Slice the very top from 3 strawberries. Use this as a garnish on top of your orange jack-o-lantern! You can secure it with a toothpick, or a dab of honey.
Slice the strawberries into quarters and then in half again.
Evenly distribute the blackberries, blueberries, and strawberries into each jack-o-lantern. Use a toothpick or tiny spoon to serve. Your family, friends, and children will love these friendly Halloween treats!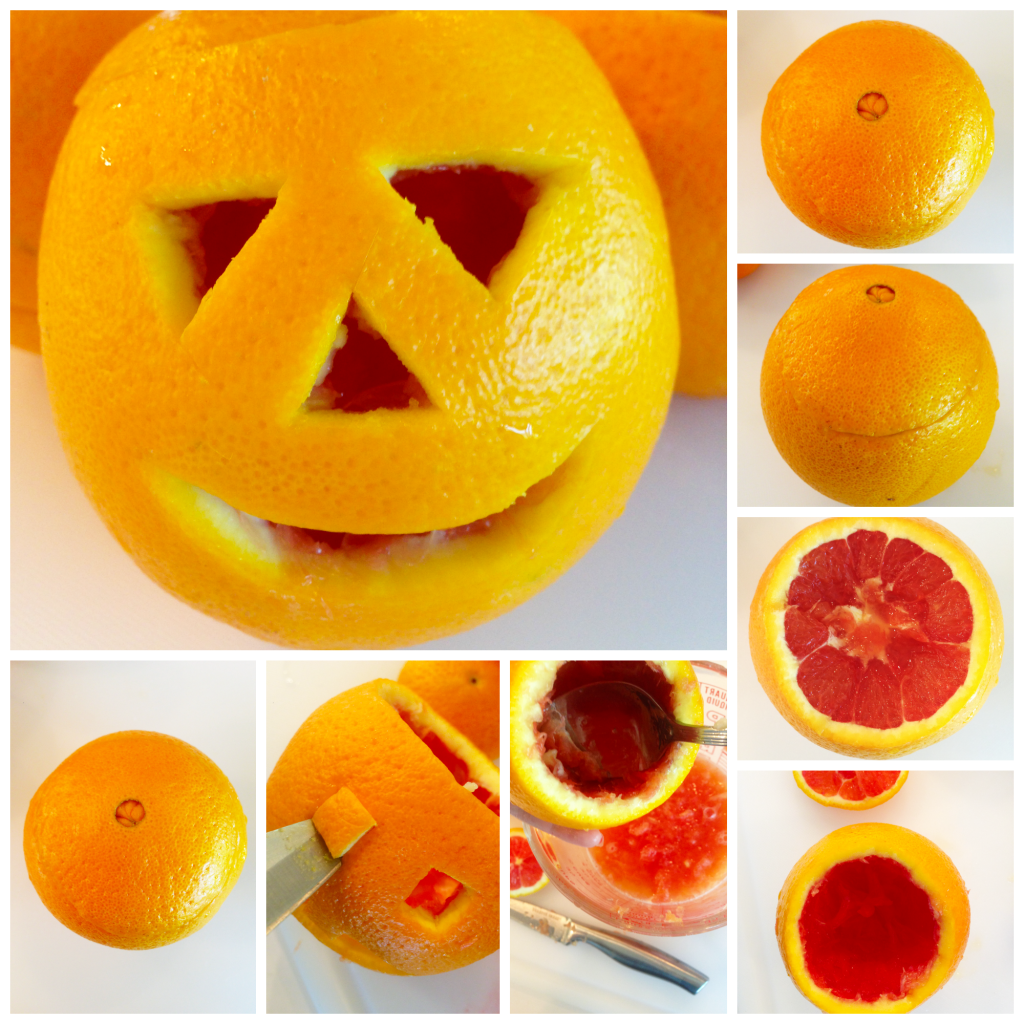 Have fun with this creative Halloween recipe. It is something you and your kids will love creating and sharing.  Below are the few simple ingredients you will need to create delightful and delicious fruit-filled Jack-O-Lantern's of your very own.  Items are available at most major retailers and local grocers.