Pick Up Your Coffee for Less in NYC
This post may contain affiliate links or I may have received the product free in exchange for my honest review. See full disclosure for more information.
Coffee-addicts in NYC should rejoice at the news that they're actually getting their favorite beverage at a bargain price when they head to their local Starbucks. The brand's extremely popular worldwide now and is best known for its consistency throughout, whether you pick up a cup in Switzerland or Thailand.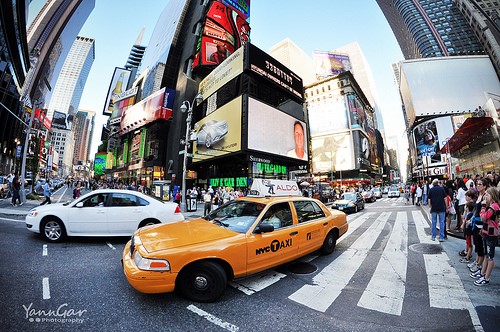 There is a difference, though: the price depending on where you buy it. A surprising new study from Couponbox has found that Starbucks won't actually set you back as much as you think in NYC. The research found that you pay $3.15 for a Starbucks latte in the city, putting it on par with Bangkok and making it cheaper than a number of other big cities, including Paris, Dublin and Sydney.
via GIPHY
Given the fact more than half the US population over the age of 18 drink coffee daily, it's definitely best to know where to pick up your cheapest steaming cup. You're likely to have plenty of local and international options close to home or your place of work, so do a little research and find the one you think provides the very best value for money (as well as the tastiest cup!).
Are there any advantages to perking yourself up with coffee each day? According to the Harvard School of Public Health, there most definitely are…
Long-term coffee drinkers are less at risk from developing type 2 diabetes
Drinking coffee doesn't have a negative impact on the risk of heart disease or strokes, studies suggest
The progression of liver cancer and cirrhosis is believed to be lower if you drink coffee regularly
So there are just a few reasons why you don't need to ditch your daily cup anytime soon.
There are, of course, a few downsides too, but they tend to be the case if you don't exercise moderation.
You're consuming more calories than you should, on average, if you're adding cream, sugar and flavored syrups to your drink
High levels of caffeine during pregnancy can raise the risk of developmental issues in the unborn baby
The Harvard research also found that the average American drinks around 3.1 9oz cups of coffee a day. Luckily, if you're one of the average Joes who fall into that category, you're still within the dietary recommendations for the country. If you're not adding cream, milk or sugar to your hot drink, you can actually have between three and five cups a day before you run the risk of it doing too much harm to you.
So there you have it, even more excuses to head to your local coffee store and pick up your favorite cappuccino or straight black coffee.