Planning your 2020 vacation
This post may contain affiliate links or I may have received the product free in exchange for my honest review. See full disclosure for more information.
Starting to think about your vacations and adventures in 2020? If so, you're not alone. We've spent the last couple of months looking at travel options from all over the world and we've settled upon the most promising vacation spot of 2020: Alaska.
Alaska is a must-visit at least once in your life, and for a whole bunch of different reasons. Sure, it's home to more than its fair share of outstanding natural beauty, but it's also a hotspot for art and culture that has more to offer to people than they might at first realize.
And so with that in mind, we've pulled together just a few of the top reasons why you might want to consider a vacation to Alaska in 2020 and beyond.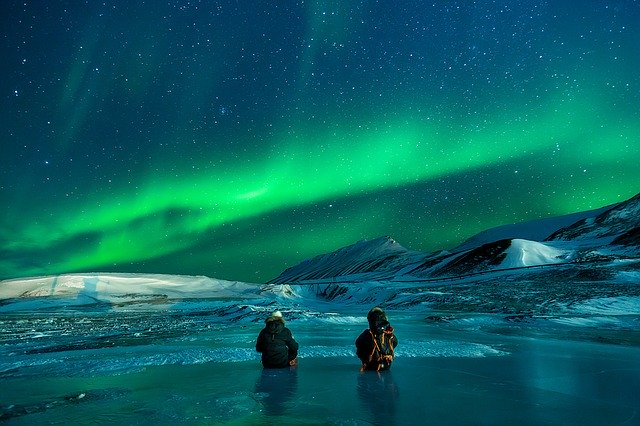 Planning your 2020 vacation
1.              Visit a glacier
You can't visit Alaska without visiting a glacier, and the importance of doing so is only growing thanks to climate change and the effects that it has on these natural wonders of the world. Glaciers are beautiful to look at but they're also fascinating to learn about, and so it's definitely worth spending some time to learn a little more about them while you're there.
2.              Go on a cruise
You might think that cruises would be cost prohibitive, but there are plenty of specialist cruise providers out there who pride themselves on offering affordable priced cruises along the stunning waters that the state has to offer. So if you haven't already thought about it, perhaps it's time for you to consider an Alaska cruise!
3.              Ride a snowmobile
Riding a snowmobile is a popular pastime amongst Alaskans, and so hiring one for a day can be a great way to get adventurous and to explore the terrain while feeling a little bit like a native. Just make sure that you hire from a reputable provider and that you pay attention when they cover the safety protocols.
4.              See the Northern Lights
This can be a tricky one to plan for because the appearance of the Northern Lights is out of your hands and determined by a wide variety of factors. Still, you can improve your odds by visiting at certain times of the year, and it's certainly something that's worth thinking about. At the very least, don't forget to occasionally turn your eyes skyward.
5.              Experience the wildlife
Alaska is known for a lot of things, but one of the most exciting of them is its diverse selection of wildlife. If animals are your passion, you're going to have a fantastic time. Just make sure that you take a camera and that you don't disturb the animals that you see or put yourself in any danger.
Conclusion
Now that you know all that you need to know to plan your 2020 vacation to Alaska, it's over to you so that you can put your travel plans into practice. Remember that the journey to Alaska can be a long one, and so if you're planning on visiting the state as part of your vacation then it can be a good idea to pack the essentials for the flight. Happy holidays!