Protect Yourself with a Rainn Personal Alarm Key Ring Alarm from Sabre
This post may contain affiliate links or I may have received the product free in exchange for my honest review. See full disclosure for more information.
In today's world is there really anyone that is totally safe? However, sometimes being a woman puts you in a variety of dangerous situations. Whether it be rape, abuse, incest or other confrontations, you need to be prepared. I know that is a horrible thing to say, but again – in today's world that is the way it is. You never know whether it can be at home or coming out of a grocery store but what would you do? Having a personal alarm like the Rainn Personal Key Ring Alarm from Sabre is sometimes all that is needed to avoid a bad situation!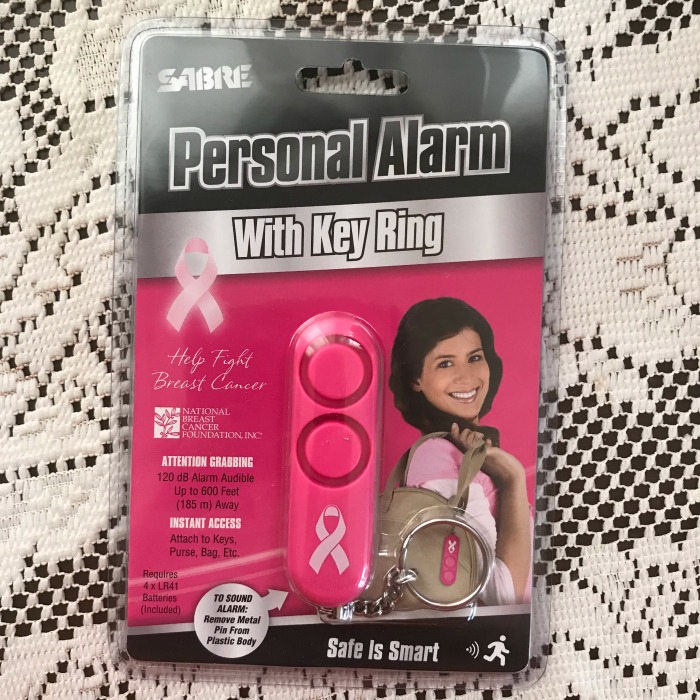 For over 40 years, SABRE has stood as a proud advocate of women's safety through their extensive line of self-defense products and by teaming up with several philanthropic causes that operate on a global scale. The SABRE team is passionate about prevention and equipping women to fight back and feel safe. With a variety of safety products, self-defense programs and other resources available, SABRE is dedicated to personal safety on all fronts.

"Even in today's modern world there are still women in the fight for their lives," said SABRE CEO David Nance. "Up to 70% of women globally will suffer a violent experience in their lifetime—potentially more as many assaults and rapes go unreported."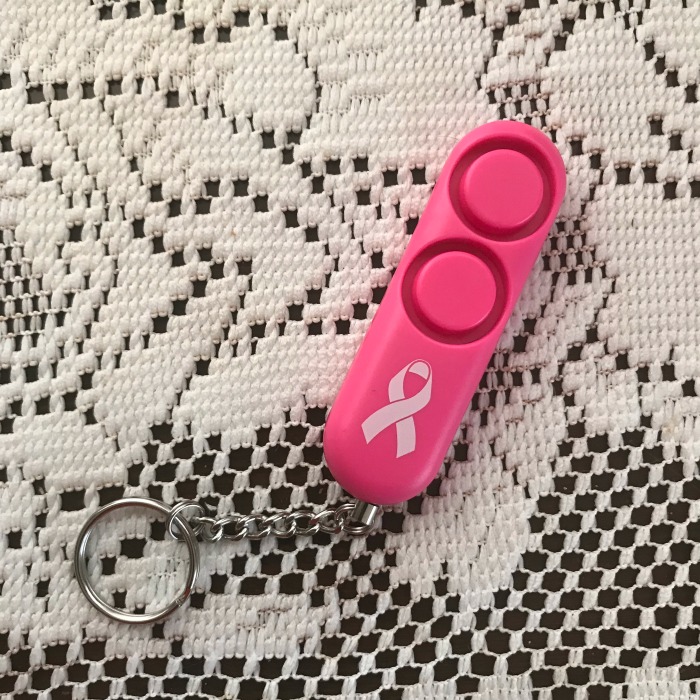 As I said above, sometimes a loud noise is all you need to protect yourself. The SABRE Personal Alarm is simple to use, easy to carry and ready at a moment's notice!
When purchasing the Rainn Personal Key Ring Alarm you will be supporting charities that benefit the Rape, Abuse & Incest National Network.
The alarm is ATTENTION-GRABBING! The 120 dB dual siren alarm helps call for assistance in an emergency and helps deter your attacker. It is audible up to 600 feet (185 m) away!
The Rainn Personal Key Ring Alarm is user-friendly. The sleek, compact and modern keychain attaches to backpack, purse or keys for convenient, instant access.
It is simple to use! Simply pull the metal chain from device to sound the 120 dB alarm.
It is reusable! Simply push the pin back in to stop sound and then use again.
It is safe for both children and adults to use.
You will also be proud to know that your purchase helps others! SABRE has donated over $40K since 2010 through the sale of their red RAINN (Rape, Abuse & Incest National Network) series. This network is the nation's largest anti-sexual assault organization and has helped more than 2.5 million people since 1994.
Don't be caught unprepared! Visit the Sabre website for the Rainn Personal Alarm Key Ring and other personal protection products to help protect yourself and loved ones!
Connect socially with Sabre