Reclaim Your Back Yard with DynaTrap XL Inspect Trap!
This post may contain affiliate links or I may have received the product free in exchange for my honest review. See full disclosure for more information.
Oh, my goodness! Mosquitoes are the horror of anyone that wants to spend time outdoors during the Summertime! If you are a lover of spending time on your patio or deck like me, then you probably have tried a little of everything to control them, right? Maybe I am just extra sweet, but mosquitoes LOVE me! I end up with itchy, whelping bumps everywhere! And, I have probably spent a fortune in trying to annihilate the pesky, biting critters! Then, finally I stumbled upon the amazing DynaTrap XL Insect Trap and have reclaimed my back yard!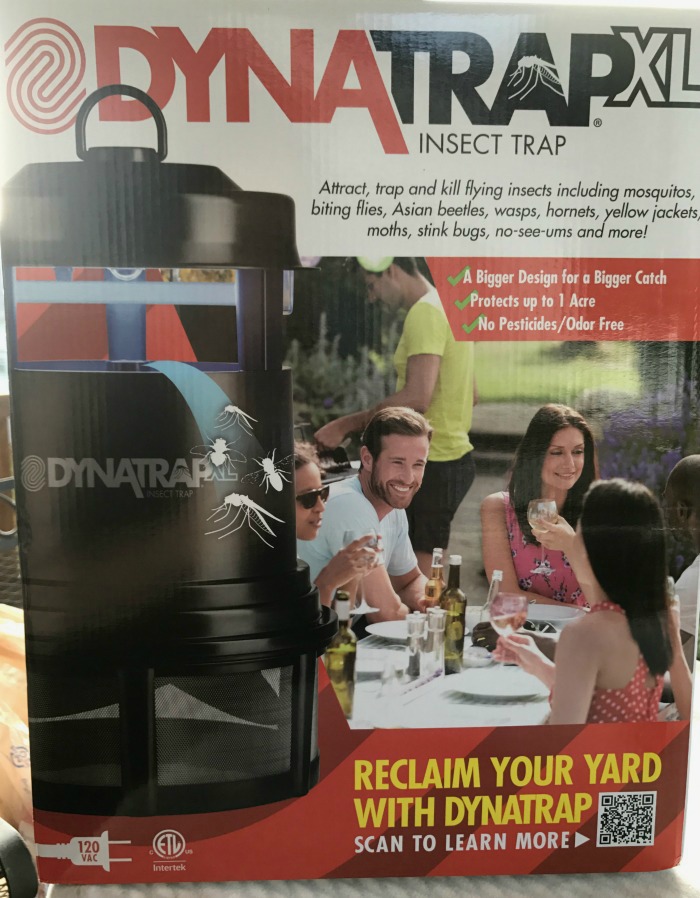 The DYNATRAP® Insect Trap effectively reduces mosquitos, biting flies, asian beetles, and other flying insects from your outdoor and indoor living spaces.

The DYNATRAP® operates economically and is easy to install, and offers safe and effective protection from harmful disease transmitting insects.
What is DynaTrap?
DynaTrap is a technology-driven indoor/outdoor insect trap that protections against mosquitoes, biting flies, moths, wasps, and more. DynaTrap relies on UV light and CO2 to mimic human beings and maximize predatory insect attraction, rather than pesticides or harmful sprays. Its strong yet silent fan then vacuums the insects into a retaining cage.
The DynaTrap is safe and simple. It uses no pesticides or chemicals and has no odors or noise. Simply plug-and-hang the DynaTrap 24/7 to stop the mosquito life-cycle.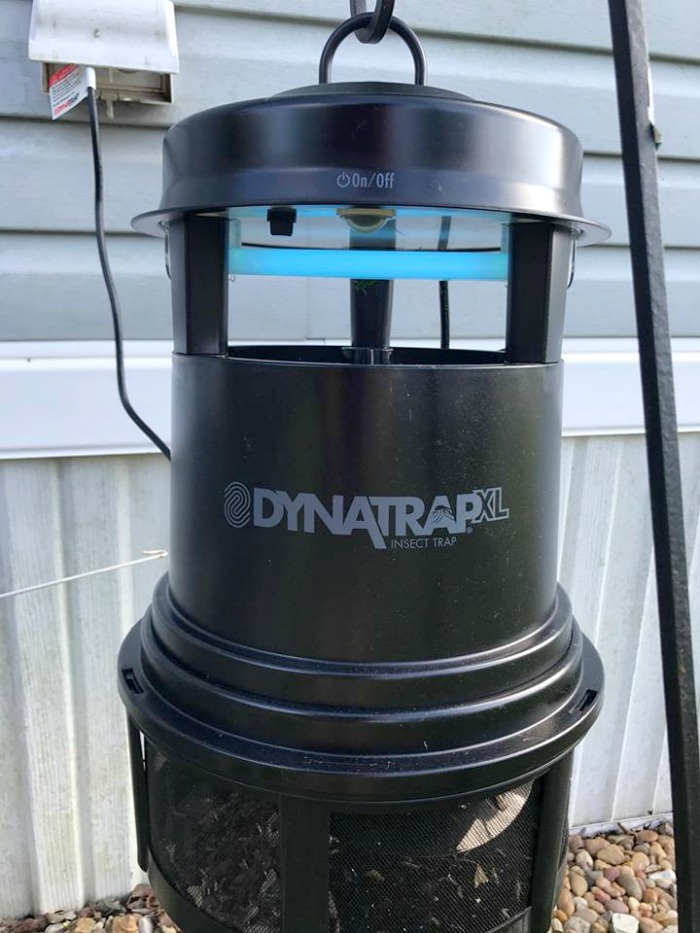 You will love the DynaTrap XL Insect Trap! Simply hang it 3 to 6 feet off of the ground, and 20 to 30 feet away from your outdoor living space. You will need to run it 24/7 during mosquito season for the best control. DynaTraps start working immediately to disrupt the mosquito life-cycle. You will see maximum impact in 6-8 weeks.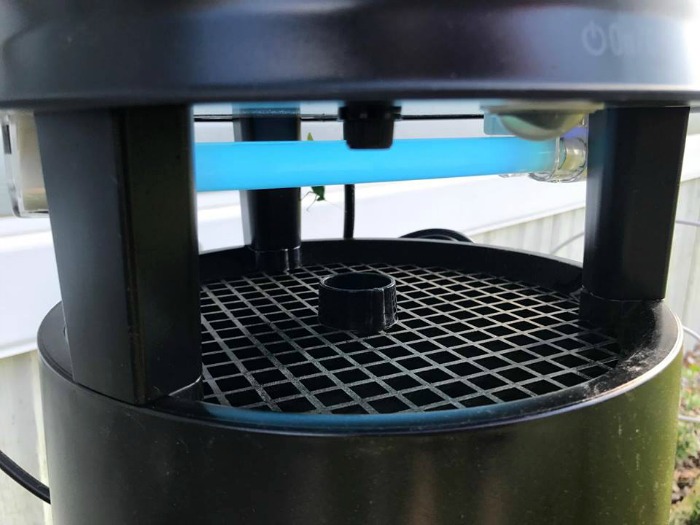 It uses a simple UV light, along with CO2 to attract and trap irritating insects. Read on to see exactly how it works.
How DynaTrap XL Inspect Trap Works
Emits UV Light
Using warmth and glow of UV light, DynaTrap lures in mosquitoes and other predatory insects.
Attracts with CO2
We all know CO2 is irresistible to mosquitoes. That is reason they love us so much! CO2 is released from organic matter by the photo-catalytic reaction of Titanium Dioxide treated surfaces and UV-Light.
Vacuums into Cage
DynaTrap's has a strong, yet silent fan, that vacuums insects into the retaining cage.
Gotcha! You little devils!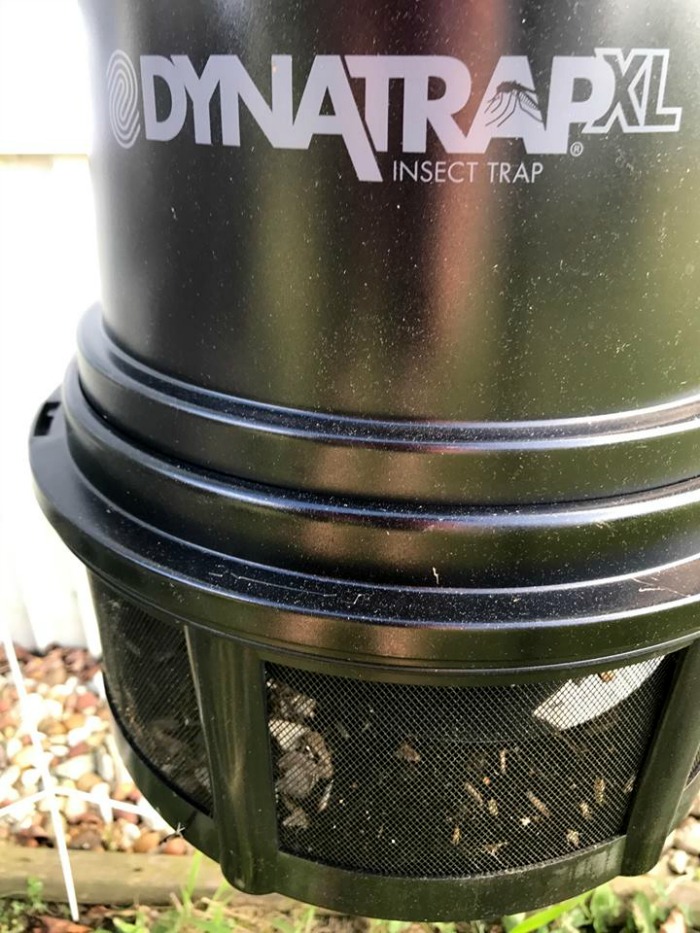 The DynaTrap XL Insect Trap is easy to maintain. Every 1-2 weeks, simply empty the DynaTrap and replace bulbs every 4 months or 3,000 hours.
DynaTrap XL Inspect Trap is the ideal mosquito and flying insect trap!
DynaTrap XL Inspect Trap features in a nutshell:
PATENTED 3-WAY INSECT CONTROL
Safe for indoor and outdoor use
No expensive attractant refill or propane necessary
Lightweight and easy to install
Whisper quiet
Pesticide and odor free
Provides up to 1 acre coverage for pest control
Durable all-weather construction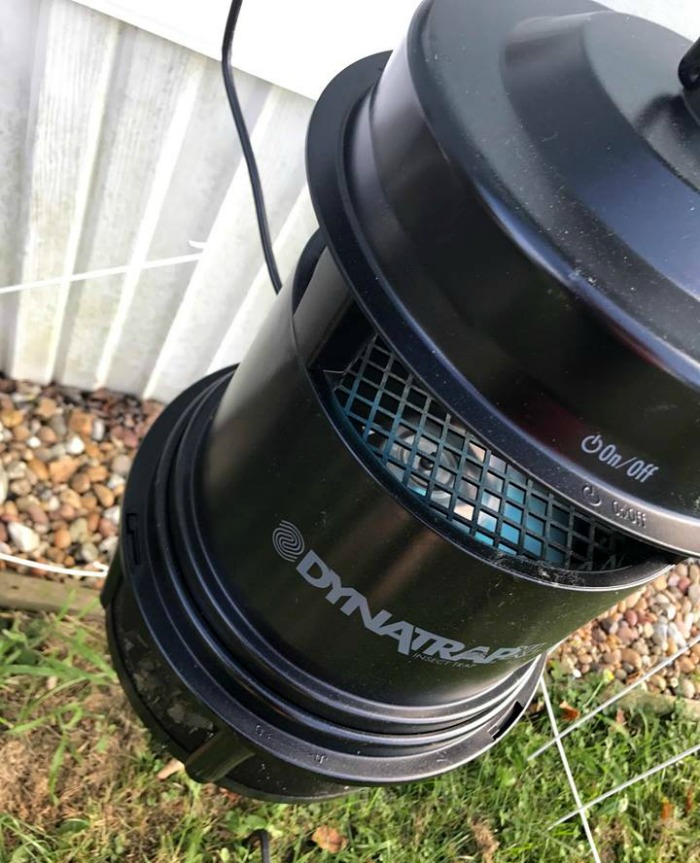 If you love being outside or having barbecues in the Summertime, you will love the DynaTrap XL Insect Trap! Don't let mosquitoes and flying insects drive you inside! DynaTrap Insect Traps also make fabulous gifts for family and friends!
Visit DynaTrap to learn more about the DynaTrap XL Insect Trap and to view the various other designs and sizes. There is one that will work with every need! Reclaim your back yard with a DynaTrap Inspect Trap and enjoy your outdoor space again!
Connect socially with DynaTrap