Red Velvet Sandwich Cookies Recipe
This post may contain affiliate links or I may have received the product free in exchange for my honest review. See full disclosure for more information.
Love comes in all forms and languages. Food and acts of service seem to be my love language, from what I've read. As we approach Valentine's Day, I am preparing to make some tasty sweets for my sweets and this is at the top of the list – Red Velvet Sandwich Cookies! Easy to make, tasty to eat! Here's what you need: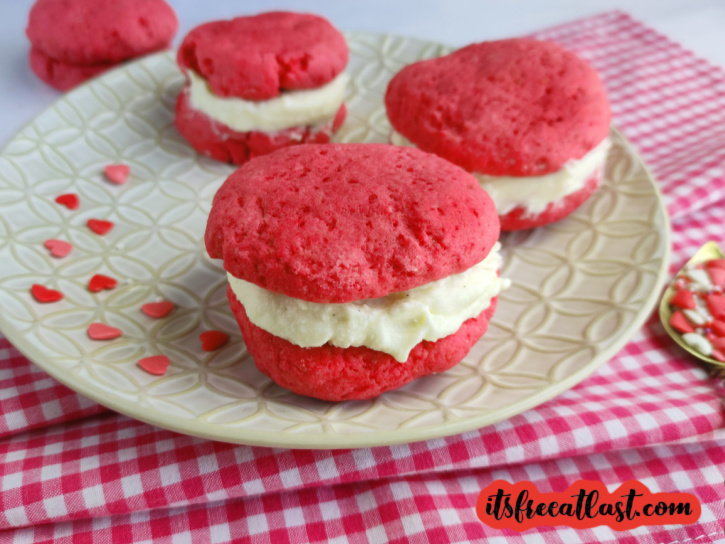 Red Velvet Sandwich Cookies Recipe
Ingredients
Sandwich Ingredients:
• Flour - 1 ⅔ cup
• Cocoa powder - 1 ½ tbsp
• Corn starch - 2 tsp
• Baking soda - ¾ tsp
• Salt - ¼ tsp
• Butter - ½ cup
• Sugar - ⅔ cup
• Large egg - 1
• Vanilla extract - 1 tsp
• Vinegar - 1 tsp
• Red food coloring - 2 tsp
Cream cheese filling:
• Butter - ¼ cup
• Cooking Oil - 2 tbsp
• Cream cheese - 3 ounces
• Powdered sugar - 1 cup
• Salt - ¼ tsp
Instructions
Mix dry ingredients in a bowl – flour, starch, salt, soda and powdered cocoa.
In a separate bowl, mix soft butter and sugar.
In second bowl of butter/sugar mix, add vinegar, vanilla extract, egg and food coloring. Mix.
Add dry ingredients to wet ingredients. Mix.
Bake about 10 minutes at a 375* F.
Prepare the filling. Mix cheese, butter, cooking oil and powdered sugar. Put the filling in fridge and let sit for an hour.
Cool the cookies. Add filling and cover with separate piece to make the sandwich.
Serve.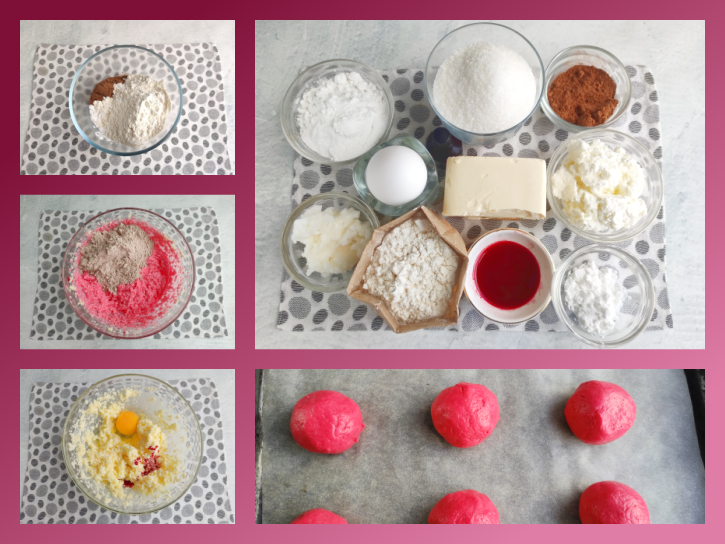 A little bit of baking time, a lot of love and several smiles later, this will be a big hit on Valentine's Day, or any day really. Do you have a favorite sweet treat you like to make? Tell me in the comments below.