Enjoy Sweet Flavors with Velvet Ice Cream
This post may contain affiliate links or I may have received the product free in exchange for my honest review. See full disclosure for more information.
As we have entered into the second month of 2020, now is the time to reflect and ask, are you sticking to those resolutions you made on January 1st? Well, it is a known fact that many people give up on there resolutions after the first 2-3 weeks.
Studies have shown that it takes a good 66 days to form a new, automatic habit. That means, don't give up after a few short weeks, keep the momentum going and you will make that resolution a new habit in no time.
One popular resolution is giving up sweets, going on a diet and really trying to lose weight. While I am all about better health, I don't believe you have to give up on all sweets and small indulgences only to make yourself miserable and possibly binge, which makes it worse. Let me tell you about a sweet company right here in my hometown state of Ohio – Velvet Ice Cream.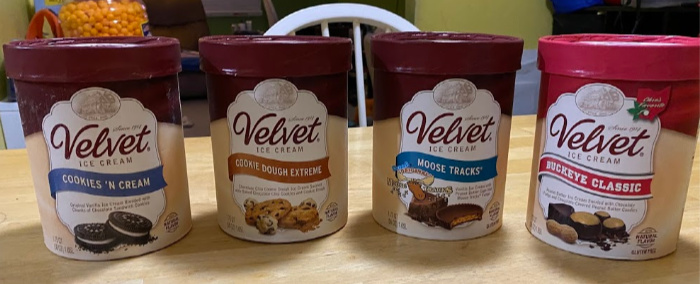 About Velvet Ice Cream
Family has been at the center of everything we do for four generations. Since 1914, Velvet Ice Cream has been family owned and operated in Utica, OH. Our premium craft ice cream, with its signature velvety texture, has grown to be a staple in homes throughout central Ohio and across the region (OH, KY, WV, MI, IN).

With a long tradition of supporting local communities, organizations and a steadfast commitment to giving back, Velvet Ice Cream supports many organizations like: Pelotonia, the Utica Sertoma, Adopt-A-Highway, Licking County Humane Society and others.

We currently produce more than 5 million gallons of ice cream and welcome over 150,000 visitors to our headquarters in Utica, OH every year.

Starting with the first gallon of hand-cranked vanilla ice cream that Joseph Dager made in 1914, we have never compromised our recipes, traditions or values because they are what make Velvet a true original.
Losing weight can happen, but don't sacrifice good flavor and good feeling for binging and misery. Velvet Ice Cream makes 3 different vanilla versions of ice cream that are 200 calories or less per serving.
Homemade Vanilla – Rich, Homemade-Style Custard Made with Eggs and Pure Vanilla. Calorie Count: 200 per serving
Original Vanilla – Made From Grandfather Dager's Original Family Recipe Using Pure Vanilla. Calorie Count – 190
Olde Tyme Vanilla – French Custard Made with Eggs and Pure Vanilla. Calorie Count: 200
This is 40-100 calories less PER SERVING than other flavors.
Want to amp up the taste a bit and get a unique, mixed flavor? Let me tell you about a couple of our favorites.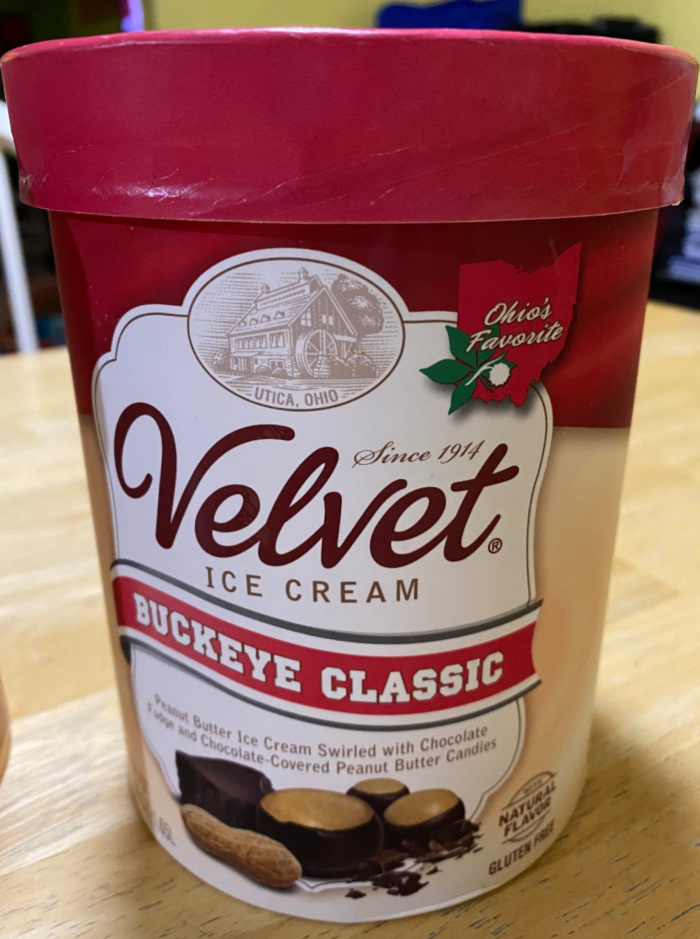 Buckeye Classic – Peanut Butter Ice Cream Swirled with Chocolate Fudge & Chocolate-Covered Peanut Butter Candies. Contains 260 calories per serving and 100% Deliciousness!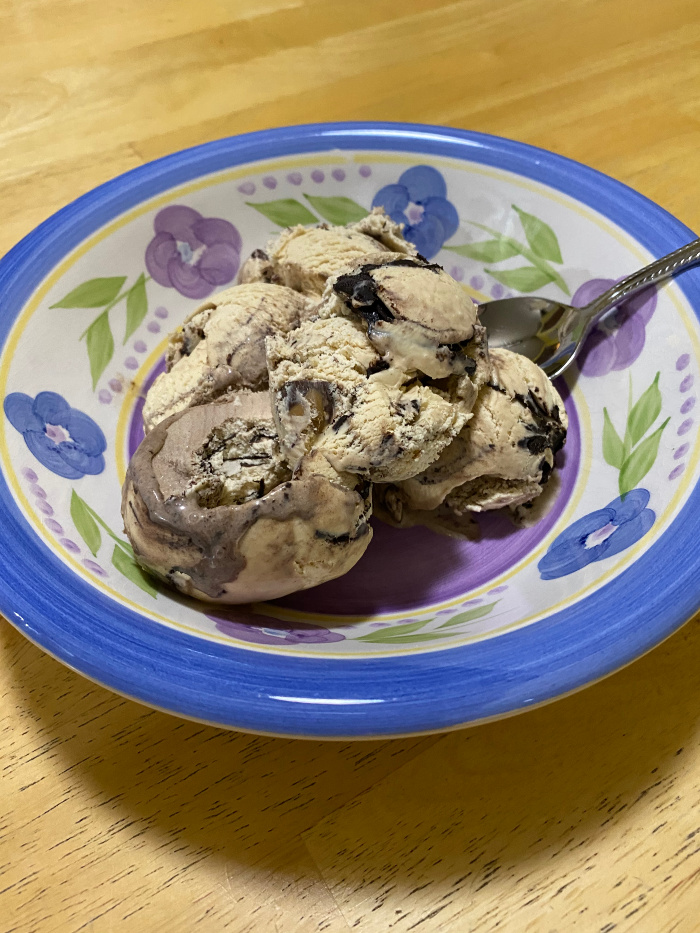 Moose Tracks – Vanilla Ice Cream with Peanut Butter Cups and Moose Tracks® Fudge. Contains 250 calories per serving.
Cookie Dough Extreme – Chocolate Chip Cookie Dough Ice Cream Swirled with Baked Chocolate Chip Cookies and Cookie Dough. This is my personal favorite. It contains just 220 per serving.
Cookies n Cream – Original Vanilla Ice Cream Blended with Chunks of Chocolate Sandwich Cookies. Hannah's personal choice, and she just cannot get enough of this velvety goodness. It contains just 220 calories per serving.
Keeping your resolutions does not mean you have to give up good flavor. Velvet Ice Cream is smooth, refreshing and delicious with each spoonful.  You can find Velvet Ice Cream in select retailers in OH, KY, WV, MI and IN. Use this handy locator to find Velvet Ice Cream near you.
Stay connected socially to see what delicious flavors are available from Velvet Ice Cream.