Spare Parts for Your Dad's Dad Bike
This post may contain affiliate links or I may have received the product free in exchange for my honest review. See full disclosure for more information.
Dad's day is just around the corner, and what better way to thank him for putting up with your shenanigans than by helping him fix up that old chopper that's been sitting in his garage since 1982? You don't need to know a lot about bikes, you just need access to the internet, a trustworthy source and some cash. Show Dad appreciation this Father's Day and pick up the OEM motorcycle parts he needs to finally get his machine out on the open road.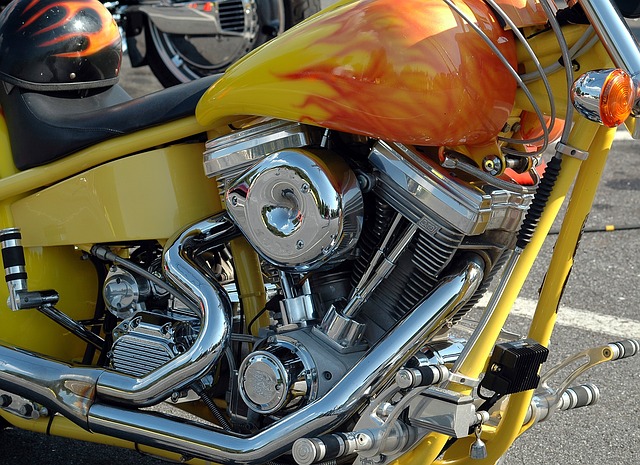 "Dad Bailed You Out of Jail" Parts
If you really gave your dad heck growing up, he deserves a huge shout out, and maybe a new engine, exhaust and transmission. Of course, you may have to spread out the love over the course of three holidays and a birthday, but you owe it to Dad to at least try to help him enjoy his golden years. Whether you're looking for performance parts for a cruiser, dual sport or scooter, shop smart and you may just discover that helping the old man out might not break the bank after all.
"You Routinely Broke Curfew" Parts 
Maybe you were just the typical teenager and didn't do anything overtly wrong. Sure, you broke curfew, but big deal, right? Wrong. The minute the clock struck 12, Dad was in a panic waiting for you to walk through that front door. Repay him for his heartache with mid-range motorcycle OEM replacement parts, such as a frame and footrest, or maybe some sweet fender flares.
"You Were the Perfect Child" Parts 
Just because you never did anything wrong doesn't mean Dad doesn't deserve appreciation this Father's Day. After all, he did put a roof over your head, food in your belly and clothes on your back. Maybe get him a new saddlebag for all those road trips he says he's going to take, or get him a phone mount so that he can listen to tunes, navigate unknown terrain and drive at the same time.
Whether you were a hellion or an angle growing up, your dad deserves some appreciation. Show him that you care with quality OEM motorcycle parts from BikeBandit.com.