What to Put In Get Well Soon Gifts
This post may contain affiliate links or I may have received the product free in exchange for my honest review. See full disclosure for more information.
When someone you know has a bad accident or falls ill, buying them something to show that you care and they are in your thoughts is a nice thing to do. Finding something unique that will be useful to the person in their present situation is not always simple. If you drop round to see the unfortunate person, they are likely to be surrounded by gifts of a similar, generic nature with which they have been inundated by well-meaning individuals. Read on for a few ideas for how your gift might stand from the crowd and not end up simply cluttering up the recovery room.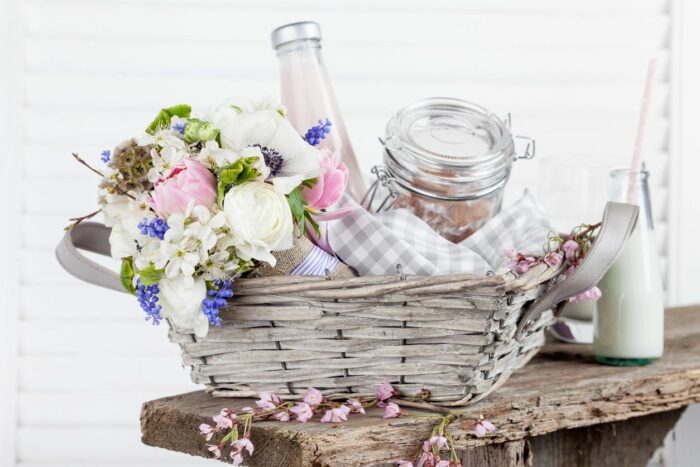 Personalised Food Basket
When you are feeling under the weather, it can be hard to find your appetite. What better gift to help you keep your strength up than one of the many get well hampers you can get online? Nothing cheers the spirits like forgetting your misfortunes for a minute while indulging in your favourite food and watching a TV series.
Cosy Blanket
Your body is extra sensitive to the cold when you are suffering from an illness. Keeping warm requires a lot of energy which the human body might struggle to find as it battles through the malaise. As your loved one is likely to be spending an extended period in bed, make their rest more comfortable with a new blanket to keep them cosy while they gather forces.
Essential Oil Diffuser
An essential oil diffuser is an excellent tool with which to put essential oils into the air. Apart from smelling pleasant, essential oils have many health benefits, including promoting good health, improving respiratory health, reducing anxiety and elevating mood, which should help a person on their road to recovery.
Digital Photo Frame
A great way to help someone who is feeling down is to find a way to keep them focused on the goal of recovery. Buy your loved one a digital photo frame which periodically changes photos of better times to remind them that after every storm there is a clear sky.
Framed Inspirational Quote
Everybody has their own hero that inspires them when the chips are down. Do a bit of investigation to find out who your sick friend or relative admires and print out one of their most inspirational quotes. Buy an attractive, cheery frame and place the quote inside to help speed the way to recovery.
Meditation Guide Book
The mind and the body are inextricably linked. We should never underestimate the power that focus and calm can have on the recovery process. Help your friend or relative to harness the power of positive thinking by buying them a meditation guide.
Seeing a loved one go through the physical and psychological pain the being ill brings is a struggle. The list of gift ideas mentioned above will hopefully help you to lift them up and set them on the way to getting better.