Summertime STEM Fun with Tinkering Labs Motorized Toys
This post may contain affiliate links or I may have received the product free in exchange for my honest review. See full disclosure for more information.
Summer time doesn't mean that you have to stop all of the fun that can come from learning AND playing at the same time. Turn off the TV's, power down the tablets and computers and put your thinking caps on with a new and exciting toy that kids and adults alike will love.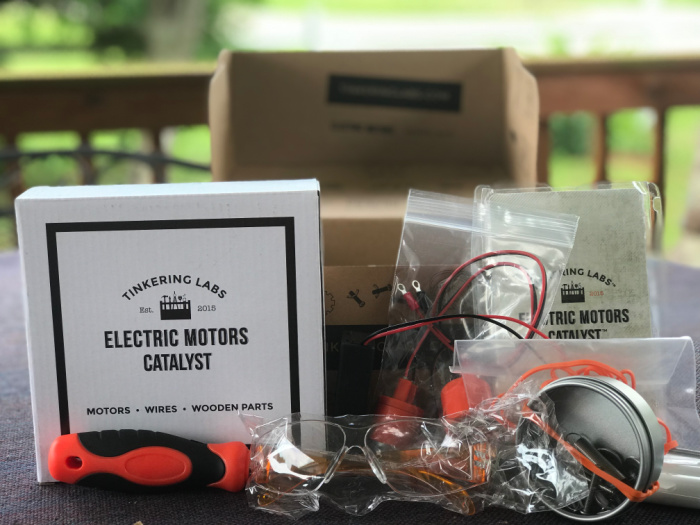 More about Tinkering Labs
As founder of Tinkering School, The Institute for Applied Tinkering and Brightworks, 10 years of Tinkering experience has taught me that kids can build anything, and through building, learn anything.

But not every kid can come to our school or camps. So we've started Tinkering Labs to make the problem-solving skills, knowledge and confidence that Tinkering enables available to all kids. Help us bring the pure joy of invention to kids in your program with Tinkering Labs Catalysts.
Tinkering Labs' Electric Motors Catalyst (EMC) is a great STEM inspired toy for kids 8+ and focuses on challenging their problem-solving capabilities and creativity and empowers them with invention and project-based learning.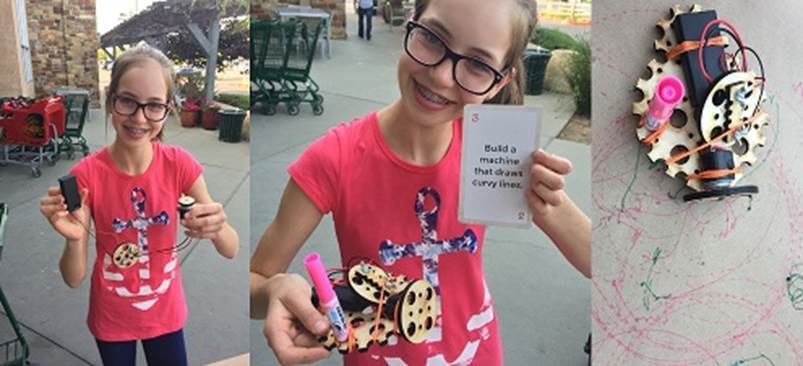 Tinkering Labs' Electric Motors Catalyst "STEM kit" allows kids to build doodling robots, power electric model cars, add motors to legos, and more! You can build, rebuild and build some more! 
This toy is fun and engages kids' inventive imagination, unlike say coding where kids are forced to learn inside a box and not think outside of it, limiting their imaginative and inventor abilities.
The kit comes with markers that can be used in the building process, but the company also learned that when kids feel stuck, having an artistic avenue helps them recalibrate and then solve the problem.
Each kit comes with all the tools needed to explore the unknown, including:
2 Electric Motors with Detachable Wires
1 Battery Pack with Switch
2 AA Batteries
1 Wooden Chassis
12 Wooden Wheels in 6 Sizes
6 Wooden Connectors in 3 Shapes
2 Metal Axles
4 Metal L-Brackets
10 Small Bolts with Wing Nuts
2 Metal Springs
12 Bushings for Motor and Axle Connections
12 Rubber Bands
1 Pair of Safety Glasses, Child Size
3 Washable Markers
1 Large 3-Foot Wide Paper Work Surface
1 Full-Size Phillips Head Screwdriver
1 Cloth Storage Bag
1 Clear-Top Metal Hardware Tin
Printed Tips & Guides
10 Challenge Cards
1 Clear Challenge Card Holder
1 Safety Tips Card
1 22-Page Building Techniques Booklet
Are you ready to start your summer of fun and creativity? You can find and purchase Tinkering Labs' Electric Motors Catalyst kit online or on Amazon.