The 7 Ways to Become Fluent in a Foreign Language
This post may contain affiliate links or I may have received the product free in exchange for my honest review. See full disclosure for more information.
"Learning another language is tough, frustrating, and downright impossible. You'll discover someone in your city who speaks the language you wish to learn, so start going to events! One of the best successful ways to learn another language is through friendship."
Fluency in a different tongue is a significant achievement. It's also a terrific way to broaden your work and travel prospects. Fluency comprises multiple components. Thus it is critical to concentrate on each one: communicating, hearing, writing, cultural literacy, and reading.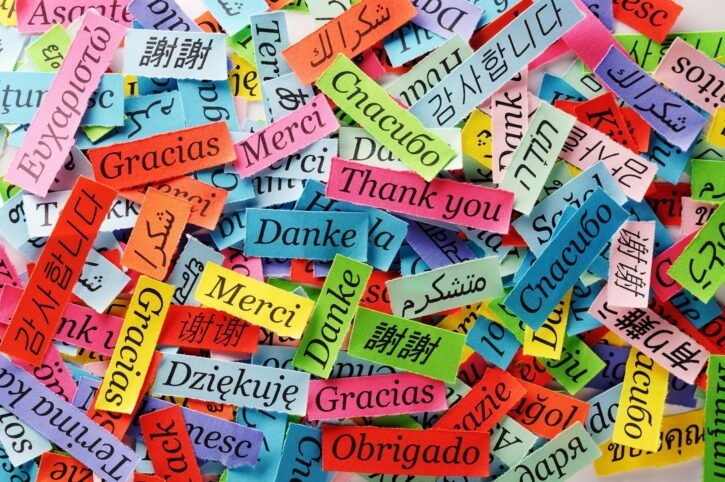 In this article, we will learn how to become fluent in a target language by following the below ways.
7 Best Ways to become fluent in a second Language
Taking charge of your language learning journey is one of the most effective learning methods. Here are our top seven suggestions for doing so, including using the Babbel app. Keep these in mind, and you'll be on your way to finding an intensive language program in no time!
1. Make language-learning objectives.
Setting objectives for what you want to attain is the first step in learning another language quickly. It makes total sense if you think about it. Most of us are intimidated by the prospect of learning another language. There are many words to memorize and a lot of ways to study.
Setting goals helps you focus your attention to quit sweating the small stuff and work.
2. Learn the "right" words.
The number of words in a language is astounding. For example, English contains around 6 million and 1 million words. Fortunately, you don't need to study nearly as many words to become fluent in a language. Consider the following: The top 100 terms account for around half of the total. The top 1,000 words account for around 90% of all English language texts!
Take a look at the top thousand words in the following languages: Spanish, French, German, and Japanese. You can save time and boost the quantity of information you absorb quickly by learning these words first.
3. Begin to use the language during the day, daily.
It may appear difficult to a newcomer to try to use the language throughout the day, but it is not as complicated as it appears. There are various easy and even pleasurable ways to introduce languages into your daily life.
To begin, seize any opportunity to pick up some new vocabulary. Carry your flashcards with you and learn them while waiting for a friend or on the bus or train (but not while driving!).
You may find some interesting video and audio clips on various websites. You can utilize FluentU, browse U Tube, or search the net for radio stations.
4. Seek out real-world experience.
Real-life situations, especially when you have no option but to utilize a foreign language, are some of the great learning opportunities.
Traveling or learning abroad is the most convenient approach to obtaining real-world experience. Going overseas gives you the chance to be surrounded by people who can speak the languages you want to study, many of whom are not natural speakers of your original tongue.
5. Discover more about the culture.
It takes more than just reading words on paper to comprehend a language. It's crucial to understand the history and culture around these terms.
Take some time to study the culture that speaks the language as you start to study it. Even if it entails reading and watching films in your original tongue, don't dismiss it as a waste of time. It will be highly beneficial to you, and it may even save you from making uncomfortable and perhaps an offending error.
6. Success should be celebrated.
Every time you speak your target language to someone is a victory. No matter how minor, it will aid in developing your talents over time. Take pride in your accomplishments.
7. Make a list of everything (by hand)
Even though ongoing technological advancements have rendered handwriting obsolete, do not ignore the memory-stimulating potential of writing things down!
Make a list of all the new vocabulary and the main grammar principles. The physical process of writing the words helps me remember them better, and the use of various colored markers makes it more appealing.