Top Tips for the Perfect Garden Makeover
This post may contain affiliate links or I may have received the product free in exchange for my honest review. See full disclosure for more information.
With summertime rapidly approaching, the warmer weather and longer days make going outside far more enjoyable. Barbecues for friends and family are now becoming a more attractive proposition and taking weekend walks in nature can be far more pleasurable when the sun is shining. This time of year is also the perfect opportunity to do some home improvements outdoors. The garden area and green spaces of your home can often become neglected during the colder months and can fall into an unsightly state. Put simply, now is the time to consider undertaking some meaningful upgrades to your garden, which will allow you to enjoy these spaces more. In this article, three top tips will be discussed that allow you to dramatically improve your garden area.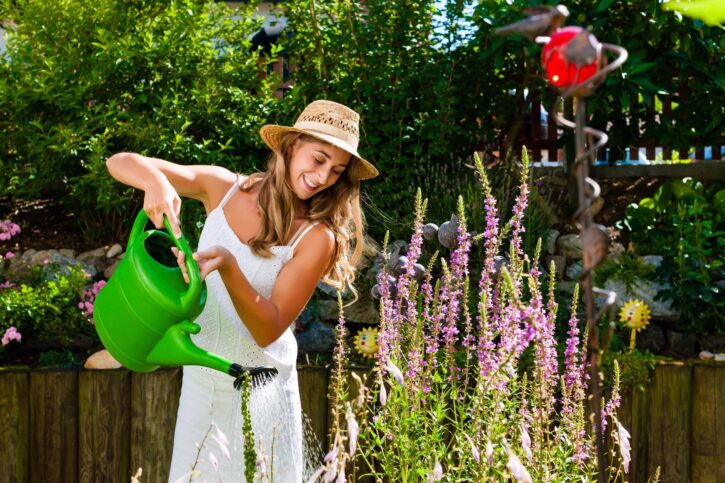 Install High-Quality Decking
One of the best and most effective ways to improve your garden is by installing some high-quality decking in a prominent area of the garden. Choose decking materials from TimberTech or other reputable suppliers to ensure that you get a product that is weather resistant and designed to look good across all seasons. The product should be treated to ensure that it does not rot when wet and should not warp when it experiences extreme changes in temperature across the seasons. Decking is incredibly easy to install and allows the creation of a seating or dining area to be placed on the structure. Even if you only have basic DIY skills, you will find that a decking area can be constructed in a short time, often being able to be fully completed in a day or less. If you need help and advice for constructing a decked area, click here for more information.
Construct an Interesting Path
Many gardens have a basic pathway that connects point A to point B in the garden, often in a straight line. Whilst this is a practical way to design a path, it does not add an interesting design aspect to the green spaces. It can be far more interesting to create a pathway that swirls and bends around key focal points in your garden, instead of being a simple line of paving stones. Different materials can be used in the construction of the path. Wood can add a more natural effect to pathways, and you can also add small plants around the edges of the path. Click here for more inspiration on designing a magnificent garden pathway that adds interest to any green area.
Consider Outdoor Dining Options
If you have created a decked section in your garden, you may decide that is the ideal location for an outdoor dining area. This can be ideal for enjoying al fresco dining in the warmer months or simply relaxing with a glass of wine in the evenings. Remember that an outdoor dining area can also be usable all year round if you invest in a few more items in this location. Buy an outdoor heater that is weather resistant to stay warm outside in even the coldest of winter months. Add some tasteful outdoor lighting (solar lights are an excellent eco-friendly choice and are relatively inexpensive) and you will also be able to enjoy the space during the late evening in summertime.