How to Ensure Your Home Is Safe, Secure & Sturdy
This post may contain affiliate links or I may have received the product free in exchange for my honest review. See full disclosure for more information.
Whether you live in a small, intimate apartment in the center of a busy city or else a sprawling, seven-bed manor house in the middle of the beautiful countryside, safety, and security should be of optimum priority.
With this in mind, continue reading to learn about four simple ways to ensure your home is safe, secure, and sturdy.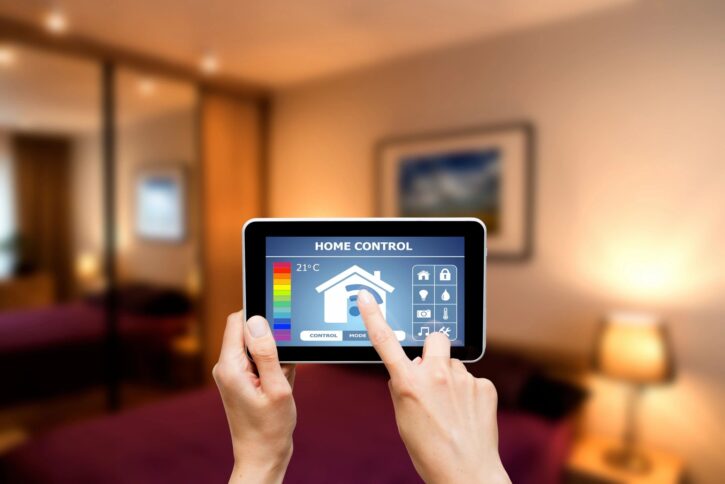 Install Smoke Detectors
For some reason, homeowners throughout the country are spending millions of dollars collectively on smart technology to help them ascertain who is ringing the doorbell and to detect any movement around the vicinity, yet neglecting to protect themselves inside.
If you do not already have them, at your first available opportunity, you should head to your local hardware store and purchase high-quality smoke detectors (one for each floor of your home) and a carbon monoxide detector.
The difference between installing such detectors could literally mean life and death for you and the other members of your household.
Make Friends with the Plumber!
Taking the time to hire a professional plumber to assess, review, and report back on your plumbing and drainage system may seem like an unnecessary expense, but in reality, it could save you thousands of dollars further down the line.
There may, at the moment, be a small issue with one part or another of the pipework and drainage systems, which, if neglected, could turn into a catastrophe, so from hydro flushing for severe drain blockages to a complete boiler upgrade, make sure you regularly check in with a plumber.
Ramp-Up Your Home's Security Features
Your personal home is your safe space, and as such, you should do everything within your power to protect against intruders.
Some of the simple yet effective ways of protecting your home against unwanted intruders and keeping the building secure include, among a host of others, the following:
Smart doorbells on the front and back doors
Heightened fence and gate security with resilient padlocks
Always lock your garage, shed, and greenhouse overnight
Never leave the spare key under a rock
Always make sure your car is locked, and the windows are shut
Deter intruders by ensuring no plants block visibility from the house
Protect the Structure Against Harsh Weather
Finally, and especially pertinent if you live in an area of the US that regularly experiences high winds, tornados, and long storms, you need to have preventative measures in place to protect against hazardous weather conditions.
Such measures include ensuring the roof of your home is intact and has no broken or missing shingles or tiles, each external door and window frame is sealed and there are no draughts, and that your fence posts and other outdoor structures are nailed into place.
In addition, you should also ensure there is no build-up of dirt, vegetation, and other debris in the guttering, that any loose siding is replaced in good time, and that, if all else fails, you have a backup generator on hand.