Try Frisch's Big Boy Peppermint Hot Fudge Cake and Take In a Performance of The Nutcracker #TuTuGood #CBNutcracker
This post may contain affiliate links or I may have received the product free in exchange for my honest review. See full disclosure for more information.
From the time I was a little young child, I have always loved this time of year. For me Christmas is more than just the tingling lights, scented aromas and mirth. It is about family. It is about the birth of a Babe who has forever changed my life. It is about making traditions and celebrating what this holiday season means.
Growing up, we were poor – I mean dirt poor. It took a village to help my mom raise us. I remember countless holidays in a packed home with aunts, uncles and cousins, trying to get a taste of holiday food.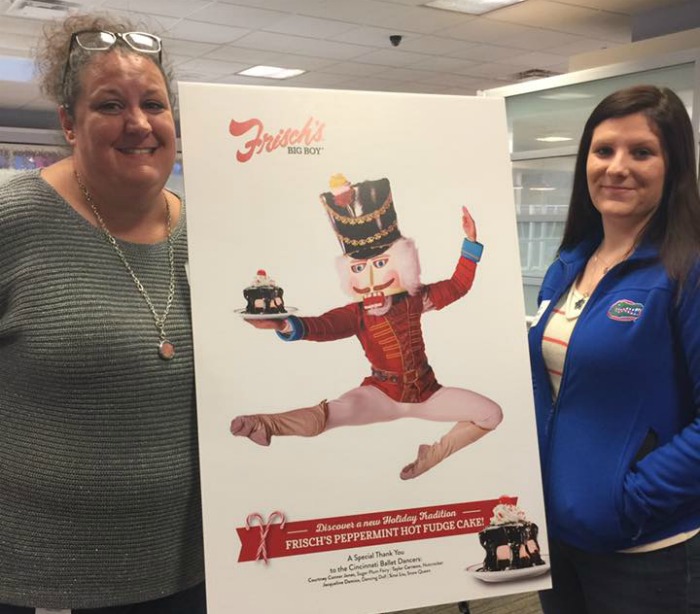 Now that I am a mom to a teenager, I have tried to create and share special memories of our own. Not just for her, but for me too. And not just at Christmas time, but every day.  One thing that we recently had the opportunity to do was take in a ballet right here in Cincinnati. Believe it or not, this was my first time.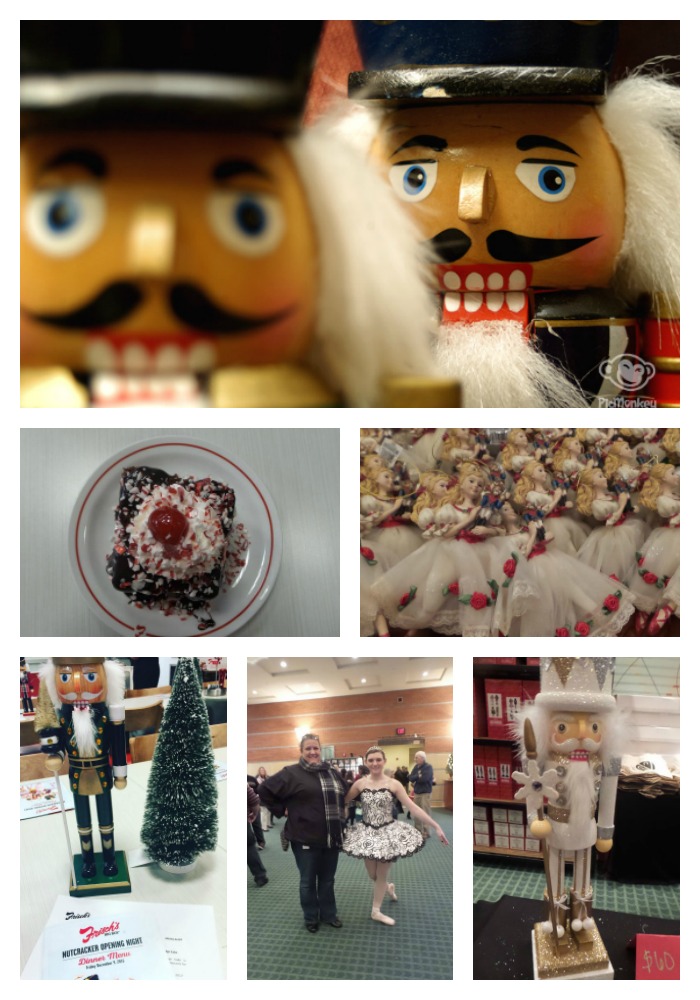 Before we headed off to the ballet, we started with a delicious hot meal at Frisch's Big Boy. Our local Frisch's flagship store hosted a delicious, family-style dinner for a group of local bloggers and media. It was followed by a performance of The Nutcracker, presented by the Cincinnati Ballet.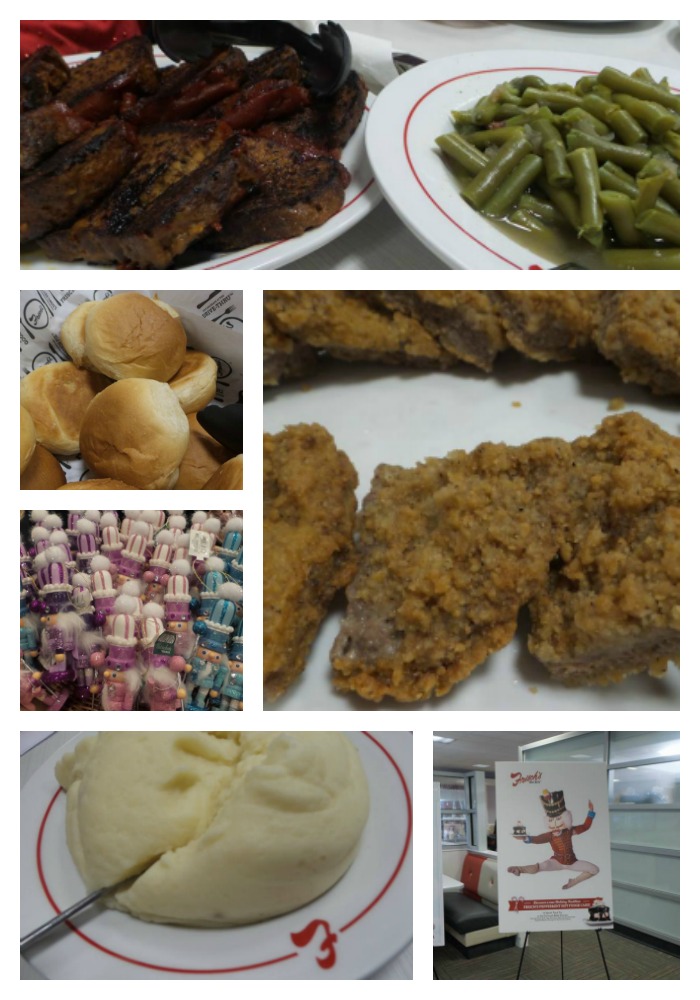 Fun Fact – Frisch's has been sponsoring the Cincinnati Ballet and the performance of The Nutcracker since the 1970's. This is one of the longest running corporate sponsorships to date. You too can enjoy The Nutcracker with our family at The Arnoff Center for the Arts. It will be there until December 18th.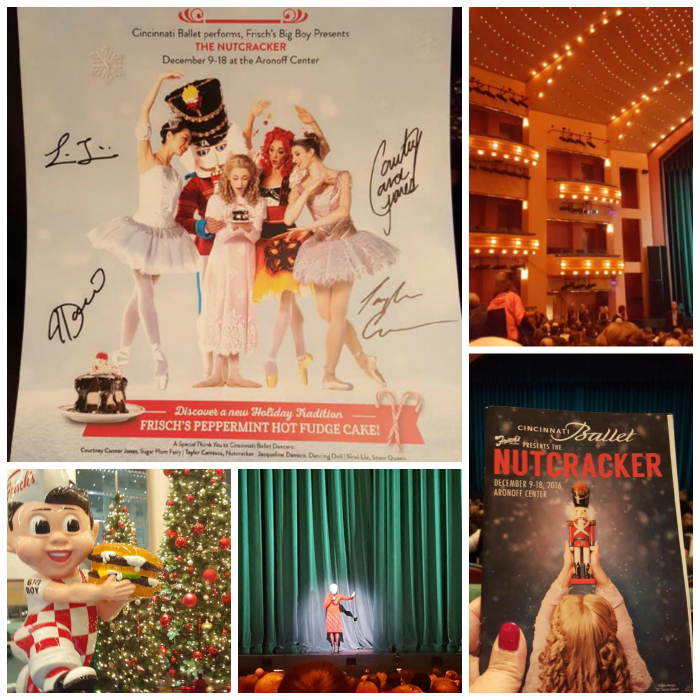 Before heading to the ballet, be sure to stop into Frisch's for their fresh, holiday menu items. Right now, you can get five great family value meals for just $7.99 each. Choose from delicious items including Carved Turkey, Country Fried Chicken, Country Fried Steak, Roast Beef or Meatloaf. Each dinner is served with mashed potatoes and gravy, green beans and a dinner roll.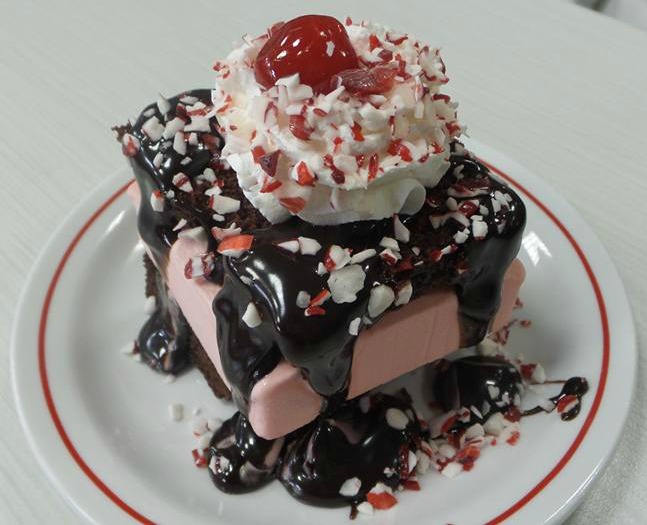 Also, be sure to have their delicious, seasonal dessert – Peppermint Hot Fudge Cake. Trust me when I tell you that IT IS DELICIOUS! While you are there, pick up some gift cards for your holiday stocking stuffers. As an added bonus, when you purchase a $25 Frisch's Gift Card, you get a $5 Coupon for yourself.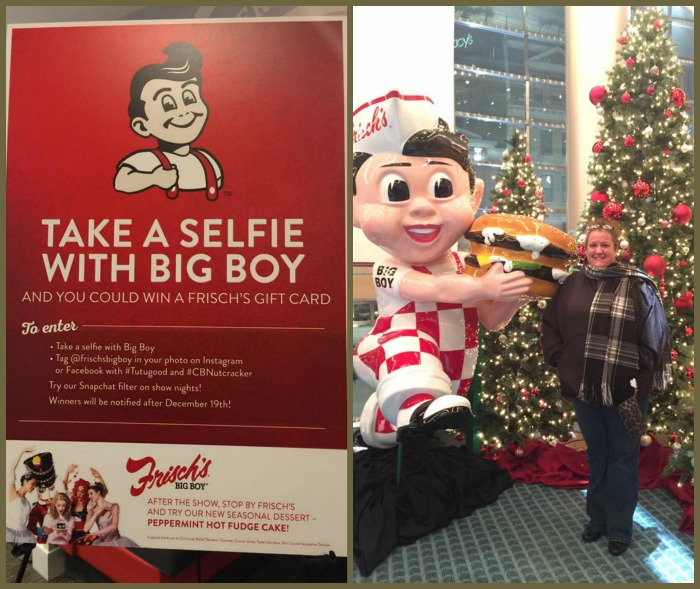 After you great dinner at Frisch's, be sure to find the Big Boy in the lobby of the Arnoff. Snap a Selfie with Big Boy, share on social media and tag "@FrischsBigBoy" and use hashtags #tutugood & #CBNutcracker for your chance to win a gift card.
Disclosure: This is a sponsored post on behalf of NorthLich and Frisch's. Regardless, all opinions are 100% my own.