Chatting Up Alan Tudyk and Mads Mikkelsen in ROGUE ONE: A STAR WARS STORY #RogueOneEvent #RogueOne
This post may contain affiliate links or I may have received the product free in exchange for my honest review. See full disclosure for more information.
Did you know that ROGUE ONE: A STAR WARS STORY opens in theaters nationwide in this week?!?! I had the fortunate opportunity to travel to San Francisco for the press junket on Rogue One, which included talking with the stars of the movie.
I previously shared with you our interview with Felicity Jones (Jyn Erso) and Diego Luna (Cassian Andor). This week, I will bring you exclusive talks with Alan Tudyk (K-2SO), Mads Mikkelsen (Galen Erso), Ben Mendelsohn (Orson Krenniz), Donnie Yen (Chirrut Imwe), Riz Ahmed (Bodhi Rook) and ROGUE ONE: A STAR WARS STORY director Gareth Edwards.
This week starts with one of my favorites – talking with Alan Tudyk (K-2SO) and Mads Mikkelsen (Galen Erso).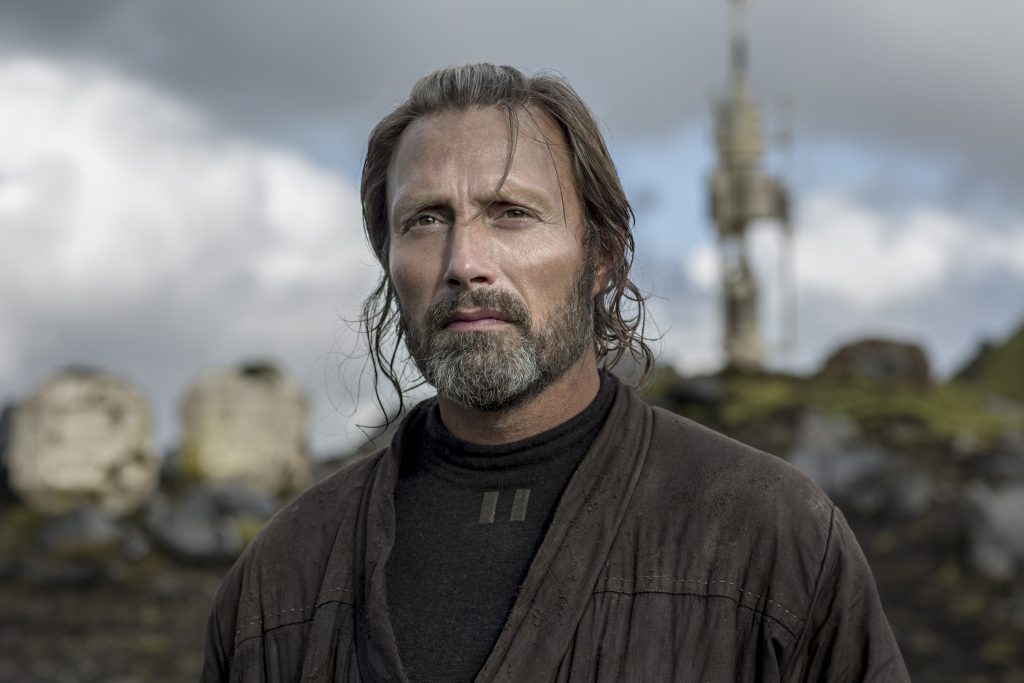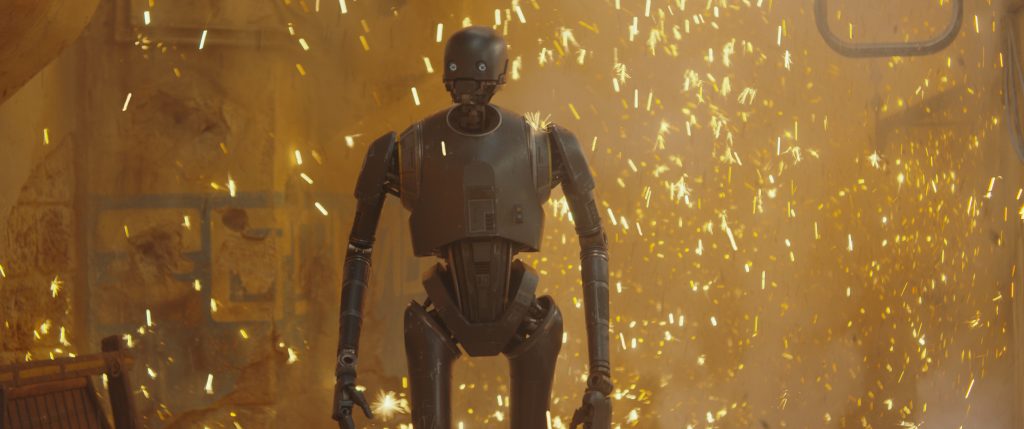 They both entered the room eager and ready to chat about their respective roles in the movie.
We started by asking them about their characters in the movie? Mads jumped right in and answered:
My character is called Galen Erso.  I am a scientist, working closely together with, Krennic (Mendelsohn) in the film. I'm also the father of our hero.
Alan Tudyk elaborated on his character, K-2SO:
K2-SO is a droid who was formerly of the Empire, and he's been reprogrammed by Cassian's (Luna) character, and has been working with him prior to every introduction (of) Jyn. He… so he's a soldier in the Alliance.  He's been reprogrammed (and) the reprogram has caused him to be… free with his own personality, which  invites some brutal honesty in moments where honesty isn't really required. He can be funny in that way… and sarcastic, and… passive-aggressive, and all those fun things that sort of sidekicks. He wouldn't see himself as a sidekick.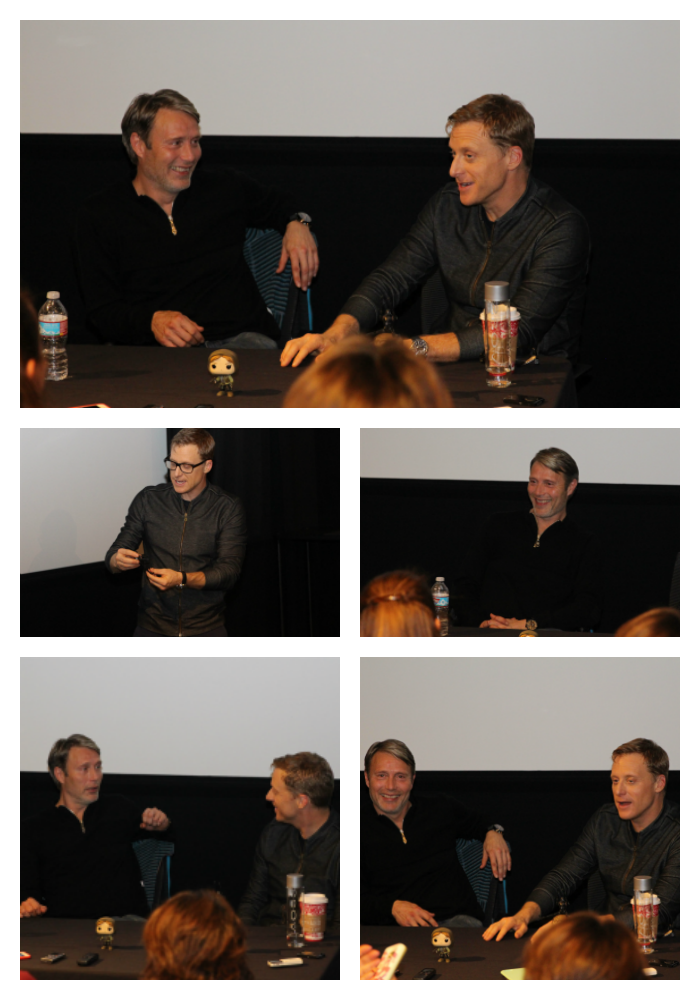 Alan noted that he did get to ad-lib parts of K-2SO's character in the movie. When then asked them how they each respectively discovered the moment they were cast in a movie for the Star Wars Franchise.
Alan: I got a call that Gareth wanted to talk to me and we Skyped.  I knew it was for a droid in Star Wars, but I didn't think he was calling me to talk about ME being in it. He just wanted to talk about droids and motion capture and I had done a motion capture robot in I, Robot.  So I was like, that makes sense – I'd be the go-to actor to just discuss how it's done, how to do it.

It was a really frank conversation between the two of us, because I didn't think of myself as in the running, just sort of a someone he's gathering information from.  So, I was like, 'Yeah, you don't wanna do it this way.  Here are the traps that you're going to find yourself in.  Don't do this; don't do that.'  Give your actor a lot of takes.  Don't just give 'em short shrift because you can fix it in post – you're gonna screw yourself.  You need to get it on set while the other actors are there, or else you're going to be struggling to make up the performance in post, and then you're screwed.'

And then… he asked me to audition. I auditioned, I put an audition on tape (I) recorded it at home with my wife, it was real.

Mads: I got a phone call, and they asked me, 'Where are you?' 'Well where am I supposed to be?  On the set.' No, I got a phone call with Gareth.  Gareth called me and pitched the story for me and asked me if I wanted to be on board, and I didn't see a necessity of seeing a script, because it was Star Wars, so I said 'Yes' right away.  And—if I hadn't, if I'd turned it down, I'm sure my kids would've killed me.
Here is a little insider scoop – Alan Tudyk actually caught on fire during filming. Here is how it happened:
I caught on fire! We were in the trenches, literally.  There was a battle going on, and they had explosions, and I'm wearing my skintight pajamas. There are pots of just… explosions, and people are ducking down, and suddenly my back gets hot. I think, 'Oh, ow—ow—ow I'm on fire' and it was like a spark hit it and then just spread out.  It was very flammable.  I didn't realize it. But, I wore fire retardant, uh, undershirts after that.  
For most Star Wars fans, young and old, we all have a favorite character that we love or identify with. We asked each who their respective favorite was:
Mads: I think it's Han Solo, for me.  For the simple reason that he's not really on anybody's side (but) his own side. Obviously Harrison Ford playing him charmingly, it's just something you can relate to, so you're not the good, or the bad, but you're that guy who's just there for the fun ride, and then he'll leave you in a second if there's no money in that, right?  It just recognizable in a wonderful way.  I like him a lot.

Alan: I like several characters. I like Obi Wan Kenobi.  He was just great, you know, he was the one who could say, 'These are not the droids you're looking for!' He had the force.  He was magic.  He was wise.  I liked him.  I like Guinness, man.  That guy's amazing.
The connection and comradery between these two was nothing short of amazing. I could have literally listened to them talk all day.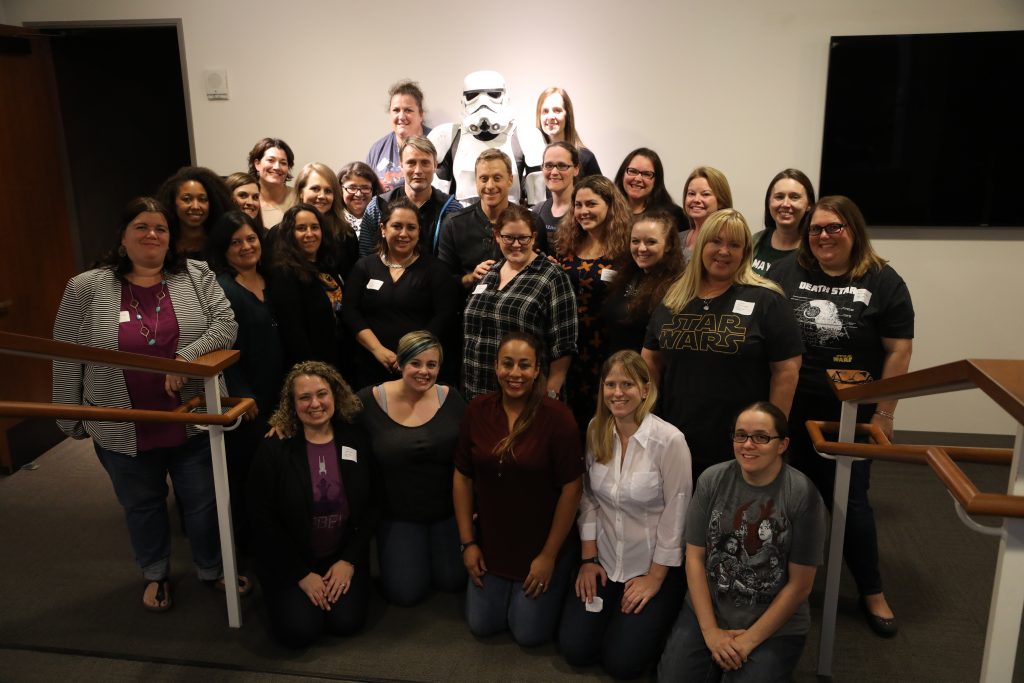 ROGUE ONE: A STAR WARS STORY takes us to a time before the Death Star was built! Lucasfilm's ROGUE ONE: A STAR WARS STORY, takes place before the events of Star Wars: A New Hope, and tells the story of unlikely heroes who have united to steal plans to the dreaded Death Star.
ROGUE ONE: A STAR WARS STORY arrives in theaters everywhere on December 16th In RealD 3D and IMAX 3D!
Stay connected socially so you don't miss a moment of movie information.
Facebook | Twitter | Instagram | YouTube | Official Website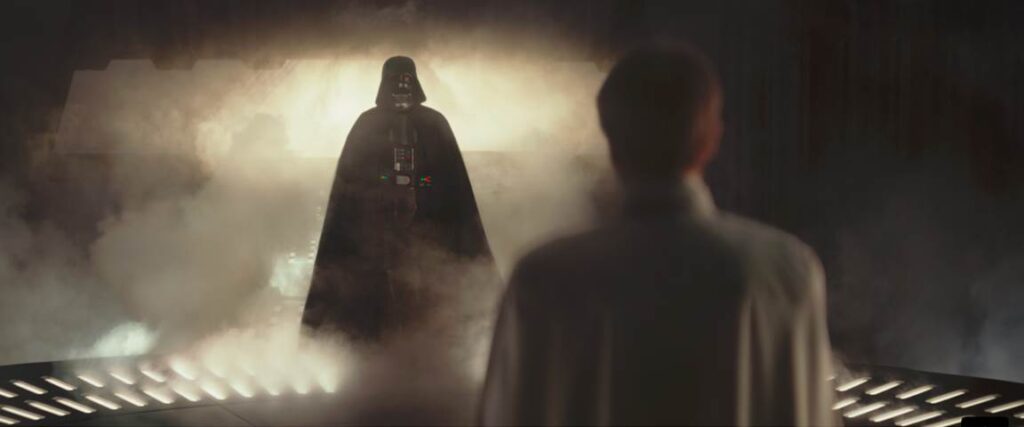 Interview Photo Credit: Louise Bishop
Disclosure: I was provided with an all-expense paid trip as part of a press Junket with Disney to cover this and all Rogue One: A Star War Story media.