Wash Up Your Fruits and Veggies with Arm and Hammer
This post may contain affiliate links or I may have received the product free in exchange for my honest review. See full disclosure for more information.
One of our favorite things to eat in this household is fruits and veggies. I always would just wash them with water until I found the Arm and Hammer Fruits and Vegetable Wash. This wash gets the fruits and vegetables cleaner, brighter looking, and does not leave a weird taste. Using this wash knowing that it is made with pure and simple ingredients puts my mind at ease about what is going into my family's mouths.
For more than 170 years, ARM & HAMMER™ baking soda has set the standard for purity and is valued as a trusted household staple among Americans for nearly every household task from cooking to cleaning. ARM & HAMMER™ Fruit & Vegetable Wash builds on that legacy, using pure and simple ingredients — including baking soda, lemon oil, and salt — and is scientifically proven to clean 4x better than water alone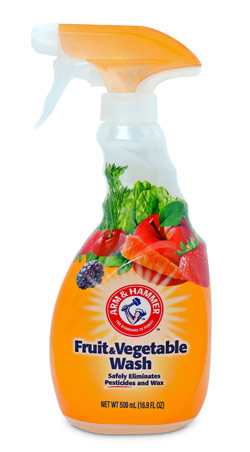 Produce-lovers rejoice! There's now a better way to wash your fruits and vegetables and protect your family from pesticides and other contaminants. Introducing new ARM & HAMMER™ Fruit & Vegetable Wash. Made using Arm & Hammer baking soda, the new fruit & vegetable wash safely eliminates more than 90 percent of pesticide residue while also washing away wax and soil with just a spray and rinse.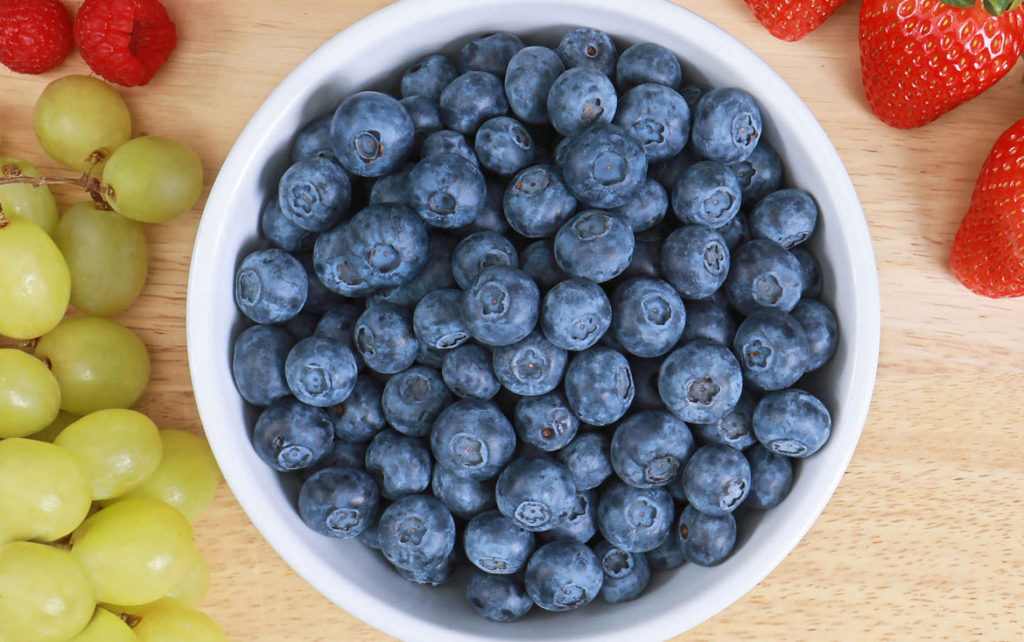 Blueberries washed with just water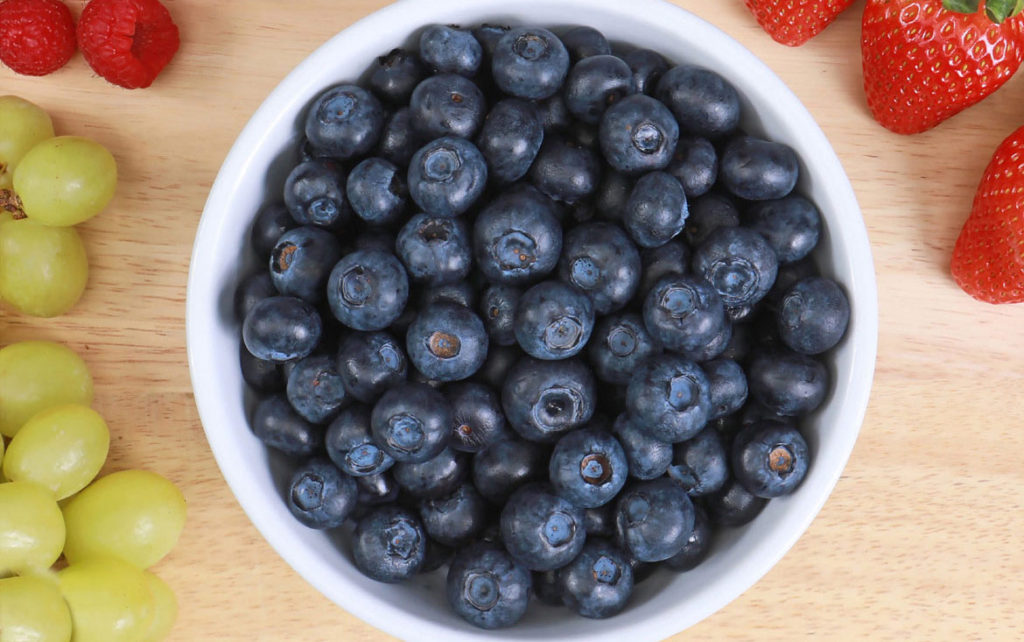 Blueberries washed with Arm and Hammer Fruit and Vegetable Wash
AVAILABLE IN 16.9oz SPRAY
Safely eliminates over 90% of pesticide residue*
Cleans 4x better than water alone*
Removes wax and soil
Free from harsh chemicals
Leaves no taste or odor
Gluten-free and vegan
ARM & HAMMER™ Fruit and Vegetable Wash is the only produce wash with baking soda as the primary active ingredient," noted CR Brands CEO Dan Mickelson, whose company manufactures the product under license. "No one wants to leave wax or dirt, and certainly not pesticides, on the fruits and vegetables they serve. This is a safe, effective, and easy-to-use solution that makes sure the only thing we taste is delicious, natural flavor."
ARM & HAMMER™ Fruit & Vegetable Wash is free from harsh chemicals, leaves no odor or taste behind, and is vegan-friendly and gluten-free.
You can find this at your local grocery stores, or on Amazon.