Ways to Save Money on the Cost of Your Counseling Degree
This post may contain affiliate links or I may have received the product free in exchange for my honest review. See full disclosure for more information.
Studying to become a counselor is a great choice for anybody who is hoping to work in a rewarding position that allows them to help others. If you are looking for a career path that you will be able to use to help others reach their full potential, becoming a therapist is a great option. As a counselor, you will have the option of working privately or for organizations such as hospitals, schools, the military, and more.
There are also lots of opportunities at schools. If you have an interest in working with children and already have a bachelor's degree you may want to look into GMercyU's graduate program for school counseling. However, studying any subject today does not come cheap and one of the biggest factors that could be holding you back from your career is the cost. So, we've put together some top tips to help you save money on the cost of becoming a counselor."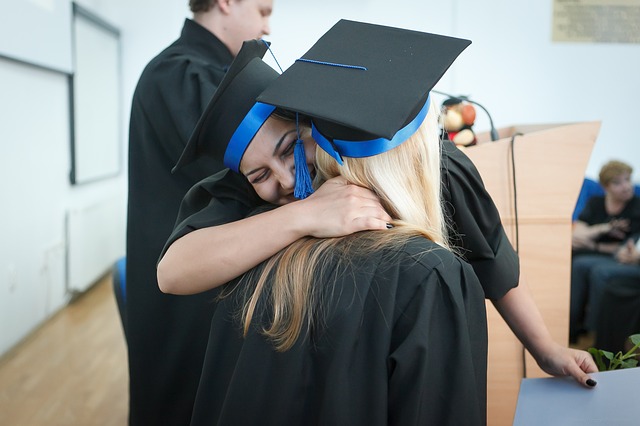 Tip #1. Study Online
When it comes to saving money on the cost of your tuition fees, one of the best choices that you can make is to study online. Not only does taking your masters in counseling online mean that you can save around one third on the cost of tuition; you'll also be able to enjoy more flexibility to allow you to work at the same time and earn more money towards the cost of your education.
Tip #2. Find a Scholarship
Scholarships aren't just for sports students – in fact, any student studying for any major can try and apply for some money to help cover some or all of the cost of their degree program. If you are considering applying to study for an online masters in counseling, then you might also want to take some time to look for and apply to suitable scholarship programs that may be of use to you. One top tip is to apply for scholarships that ask for an application essay. These tend to attract fewer applicants and will put you in with a better chance of acceptance.
Tip #3. Save on Study Tools
As a counseling student, there are various things that you can do to help yourself save money on the cost of study tools and other aids to help with your degree. For example, if you need a new laptop computer for studying your masters in counseling online from Regis College, you might want to think about purchasing it from a manufacturer or retailer that offers a generous discount for students, such as Apple or HP. When it comes to buying books, it's often a better option to find second-hand copies from previous students, as these are usually far cheaper than brand new.
Tip #4. Find Relevant Work
If you can, working whilst studying for your counseling degree will make it easier for you to pay your way through your education. The good news is that you can find a variety of relevant positions that will also help you to build your experience and look great on your resume after graduation. For example, you could work as a support worker or caregiver to gain valuable career experience and earn more money towards your education at the same time.
If you enjoyed these tips, we'd love to hear from you in the comments.