What fire alarm is the best for you- A comprehensive guide
This post may contain affiliate links or I may have received the product free in exchange for my honest review. See full disclosure for more information.
Fire alarm systems are not only necessary for your life safety, but they are also a legal requirement as per the UK government. No matter the kind of establishment you have, you need to have fire alarms regardless. They save you from damage to property and life before it is too late. However, with so many kinds of fire alarms present, we understand if you are confused about which one will suit your establishment. We have combined a list of fire alarm systems and their use to help you.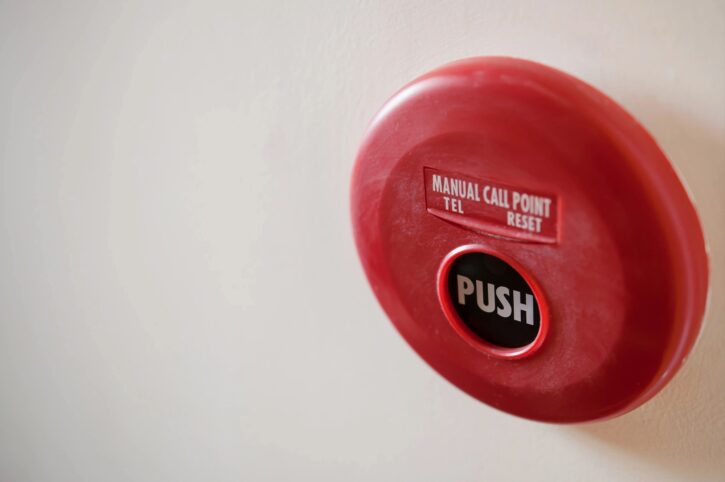 Conventional alarm systems
These are also known as the four-wire alarms. They are the most common to come by and are used mostly in restaurants and shops or other smaller properties. The way these alarms work is by dividing the entire property into various zones. Multiple detectors are then placed in each zone. Each of these detectors and call points is hardwired into a dedicated circuit for that zone. These circuits are then hardwired into a control panel that is common for all the zones. Then, a separate two-core cable that is fire protected is required. These connect to the bell or the sounder that will ring at the detection of the fire.
These fire alarms are perfect for houses as well. They divide the house into zones depending on the rooms. So, each room becomes a zone. These kinds of alarm systems are quite common and usually cheap to install. Once the detector is activated, the control panel identifies which zone was the detector in. However, after this, the area where the detector was needs to be manually searched.
Two-wire fire alarm system
Two wired alarm systems work much like conventional alarm systems. They are suitable for smaller spaces as well. The only difference in their operation is that instead of the call points, detectors and alarm devices being connected separately, they are connected on the same two-wire circuit that goes back to the control panel. This means that the panel uses a single circuit to both- detect as well as sound alarms. Although more expensive to purchase than four-wire conventional alarm systems, they are quicker and more flexible. They also cost less to install because of the relatively uncomplicated system that does not require much.
Wireless Fire Alarm Systems
This kind of alarm system is perfect for those who have properties that don't allow the fitting in of wires, like grade listed properties. The important thing to remember when getting this kind of fire alarm is that it should be fully compliant with British standards (BS5839) as well as European Standards (EN-54). This ensures that they are safe to use. Even though they are more expensive to buy because of their hardware, they are flexible and quicker. Their installation cost is also pretty low when compared to conventional alarm systems. Since there are no cables present between the call points and the control panels, the need for cable tests is eliminated.
However, these alarm systems work on batteries, so these batteries must be checked duly to ensure that they continue to work. Sometimes, the cost of these batteries can be more than predicted (like for bespoke alarms). The pros, though, outweigh the cons. It saves money and time- you won't need to close off parts of buildings to get them installed. They are also easier to maintain and it's easier to detect a fault.
Analogue Addressable Fire Systems
Analogue addressable fire alarm systems are mostly designed for larger buildings and spaces. They are also known as "intelligent" alarm systems. They can be connected to adjacent addressable systems as well and are more flexible and advanced than conventional systems. This is because they provide specific information on the detectors, unlike conventional systems that only detect zones.
These systems are usually more expensive than traditional systems, but they provide more security and are more flexible. Moreover, they provide accurate information about where the fire is at, making their speed of identification way faster and better. In these systems, each detector has its unique address which often leads to less wiring required than in conventional systems. The control panel receives information from each of the call points or detectors, reporting the location of the fire, fault, smoke, heat as well as the contamination that can be caused to the user. One of the best features of this system is that the system carries out a programmed check on each detector to ensure everything is working accordingly. The alarm systems then report on each of its detectors. They also have a pre-alarm that warns the owner to check the alarms and get them cleaned. This ensures that there is more safety, and the building is always secure.
To find out what kind of system works best for your establishment or to get a fire alarm system installed by professionals, you can click here.